Fire flower nail art
By A.J. on August 26, 2013 in Nail Art , NailLacquerUK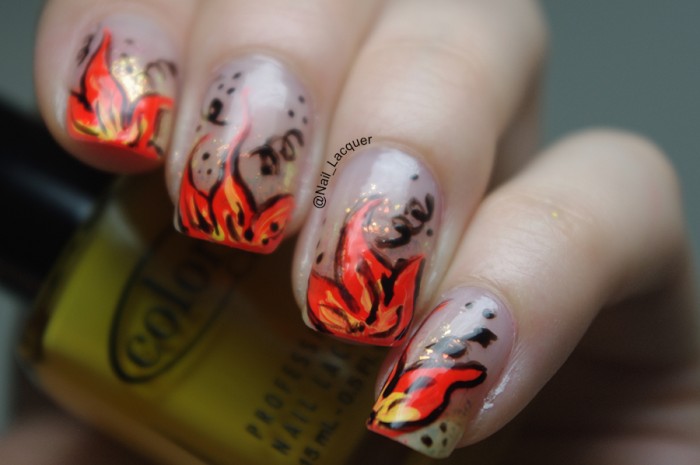 Good morning and hello! Today's post is full of brights, at first I will show you my burning bright fire flower nail art and then I will give you a sneak peak of my bright glitter toppers as I am celebrating one month of opening my Etsy shop (thank you all who have ordered so far, you have made me soooo happy and kept me going to make more and more polishes!!!). I also have a special offer of the day going on there where you can buy 2 minis of your choice with £7 and the postage is free. Ok, ok that's enough of advertising and let's get to the nail art part ;)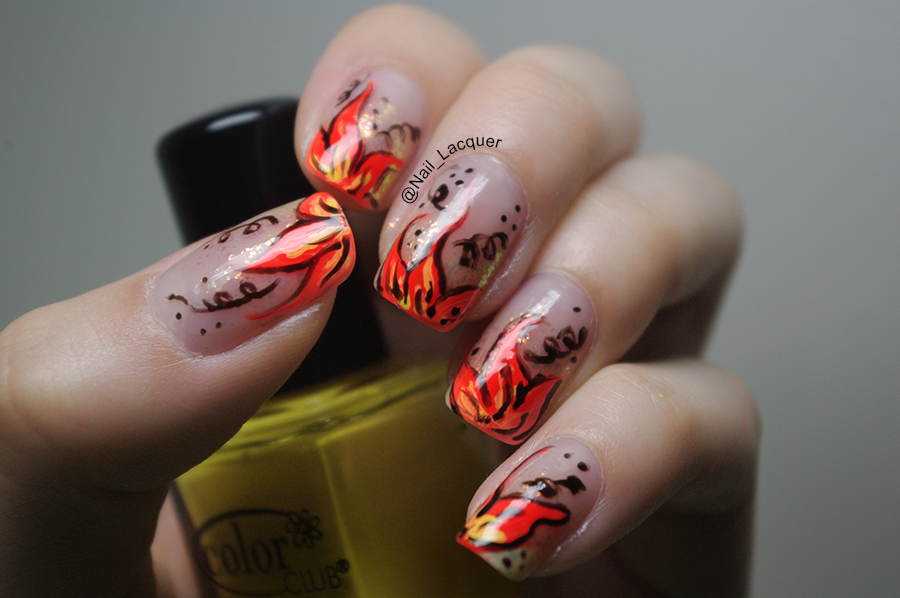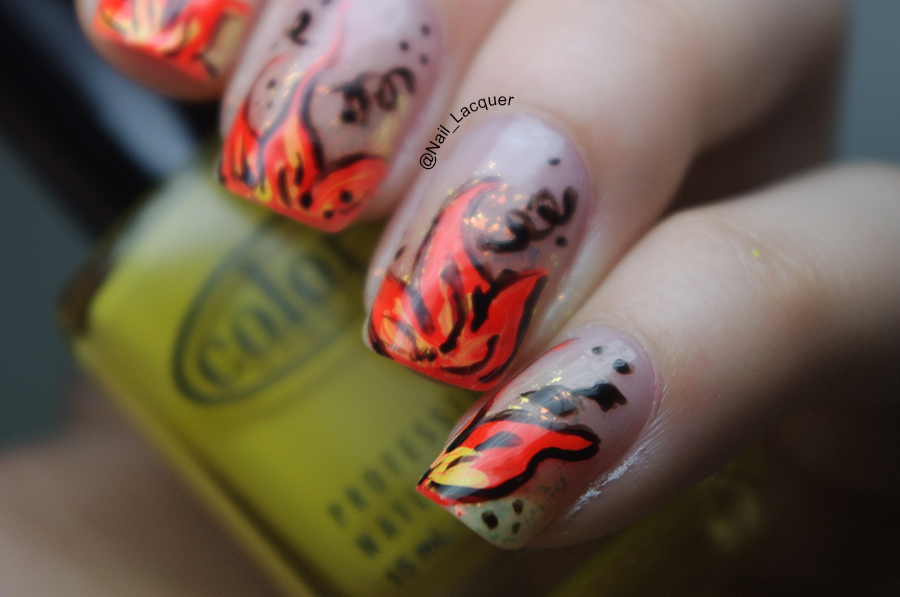 For this look I started off with Nail Envied clear nails and added Andrea Fulerton Gemstone Overcoat using the gradient sponging technique (so only half of the nail would be covered with flakes). It looked pretty cool on it's own, I have never done flaky gradient before but I see myself trying it out more often now.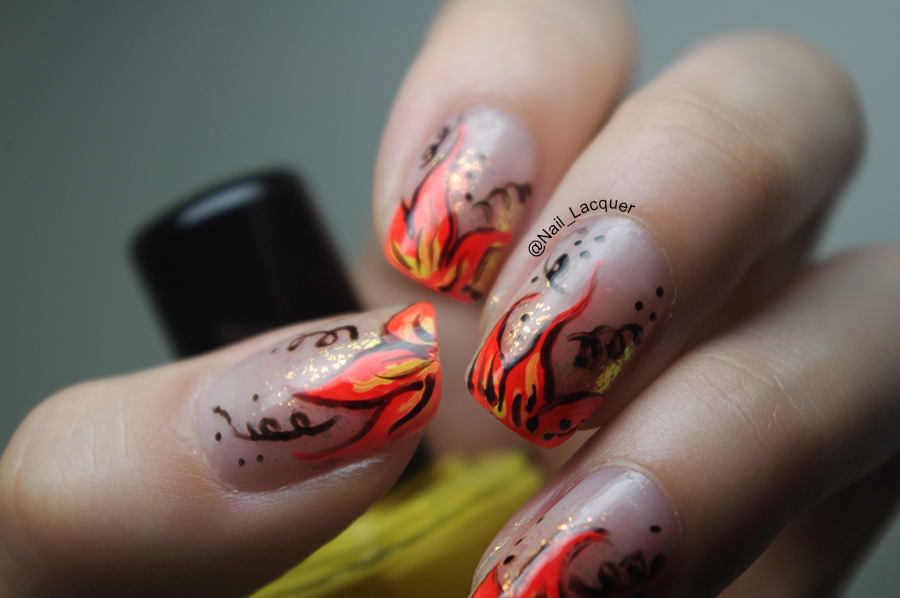 I then polished the fire flowers with Color Club Wham! Pow! (orange) and Color Club Almost Famous (yellow). I added black dots and swirls etc with L.A. Colors Black Velvet, which at the moment is my best black polish, however it may change soon :P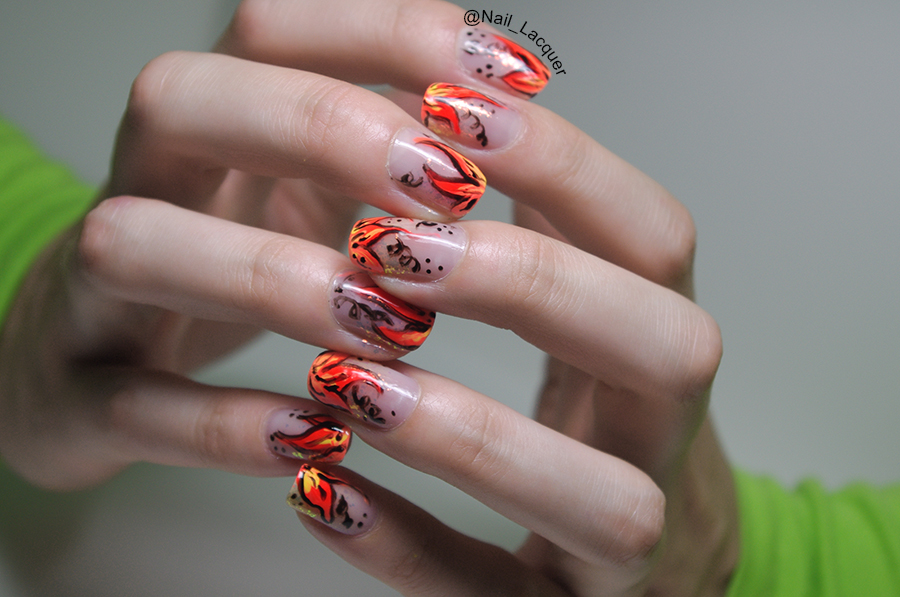 I am still practicing doing nail art on my both hands and it is harder to do it with my left but I think I can manage pretty okay at the moment, I will still keep practicing- my ultimate goal is to have almost identical nail art on my both hands.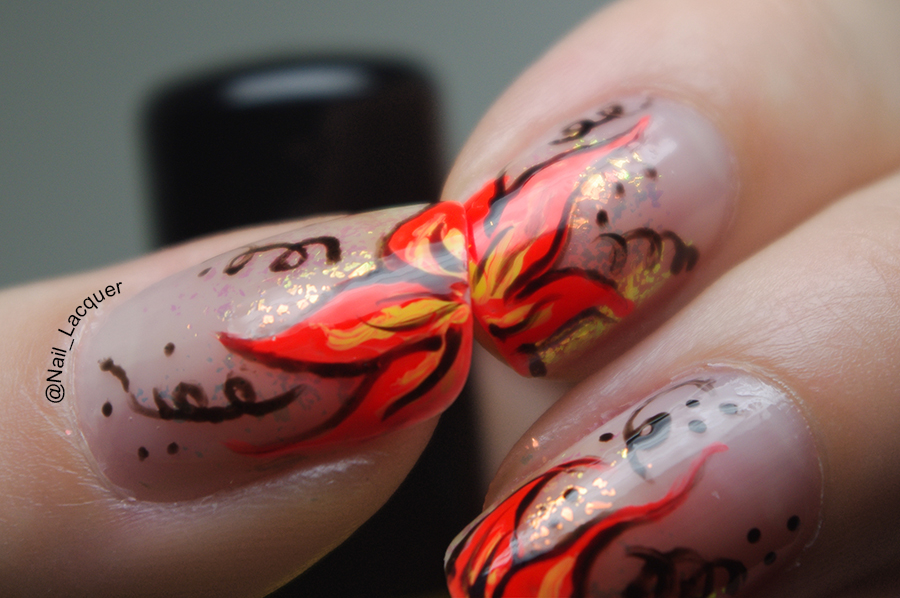 Putting my thumb and each finger together forms a full flower, it works well on my left hand but on my right (polished with left) it doesn't look that good so I guess this needs more practicing too! :D
That's all with the fire flower nail art, let's see what's going on with my indie polishes.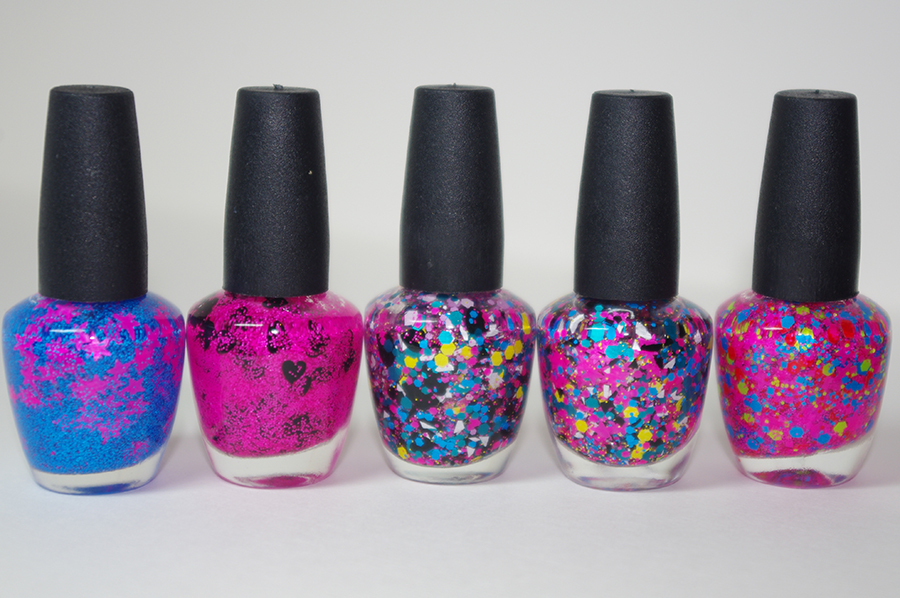 Bright times!!! I guess I haven't gotten over summery brights yet as I have made too many bright glitter toppers… They are so me tho, we all know how much I love pink and these have way too much pink in for a normal person lol.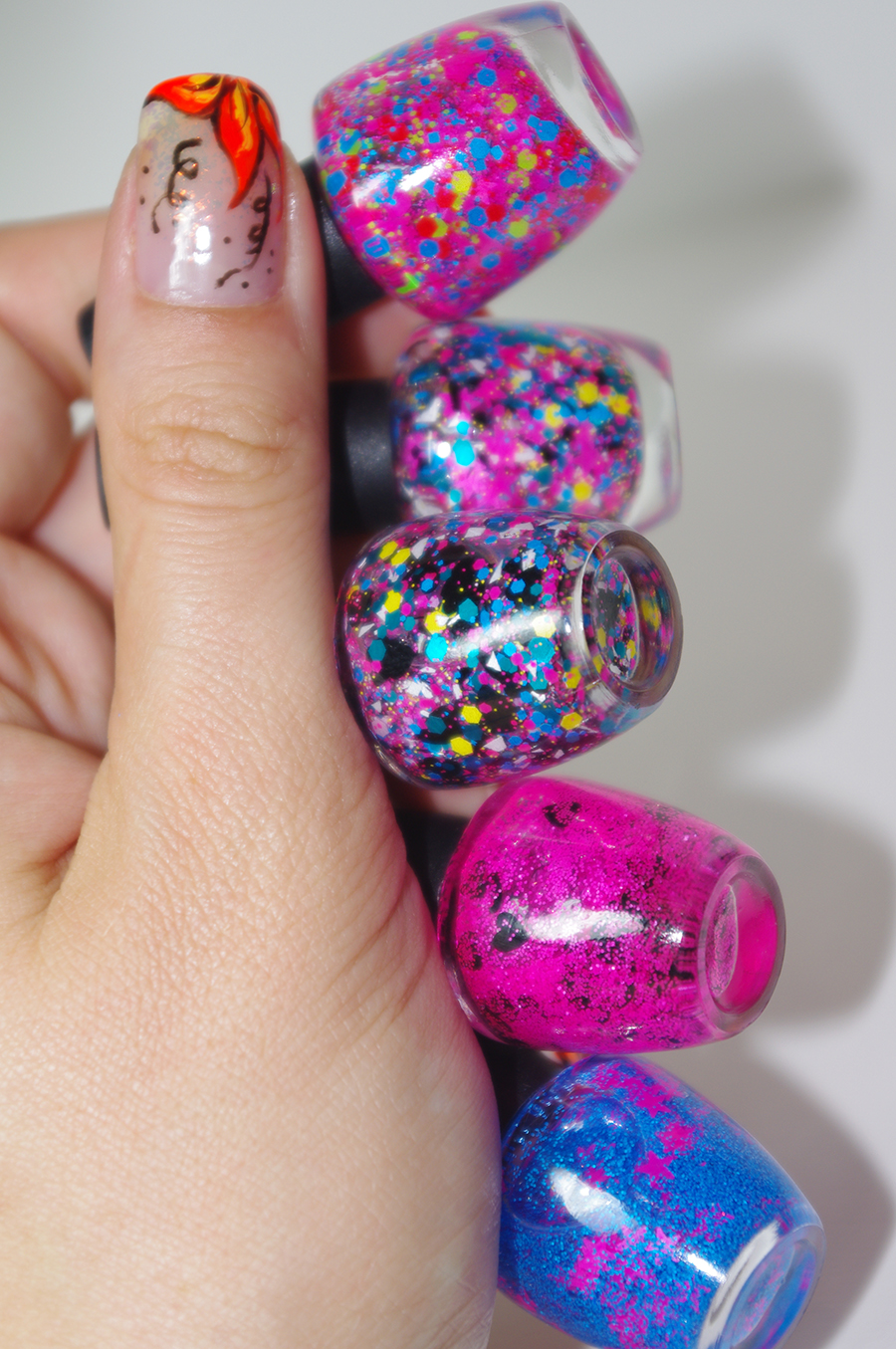 I think these are pretty fun but I am planning to move on to some more serious colors soon… or maybe not? We shall see lol :D
Have a great Monday and don't forget to enter my nail art contest where you could win one of these or any other mini polish you fancy!
---