Hello and happy Monday! I hope you all had a fabulous weekend. It is Remembrance Day today and in honour of that I have made some Remembrance poppy nail art.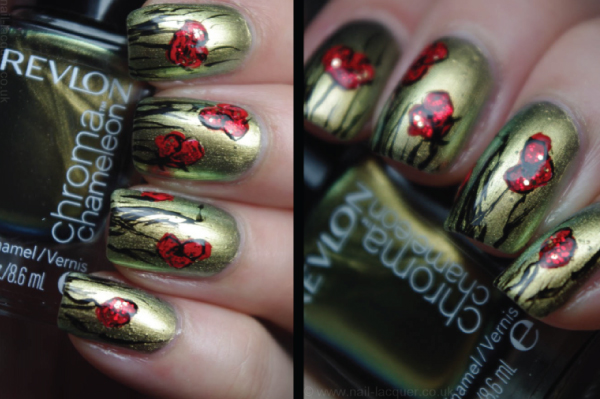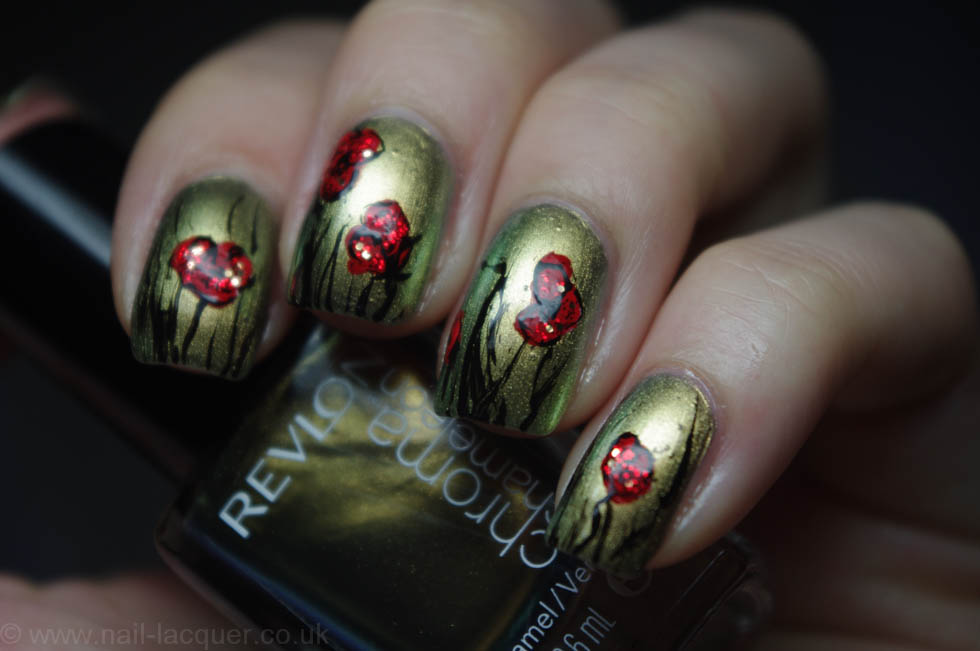 I started off with my usual nail routine a ka two coats of Nail Envy. I then added three coats of Revlon Chroma Chameleon Topaz. The duo-chrome looks pretty awesome in the bottle but, as usual, it barely transfers on the nail. It looks mostly golden and green, the blueish that you can see in the bottle stays in the bottle. I have to admit, I was rather disappointed with this polish and I am glad I decided to get just one (when I first saw them I picked up like 3 or 4 but decided to limit myself :P).
For the poppies I used red and black acrylic paint and a small brush. I also used Orly Devil May Care to add a bit of sparkle on the poppies. Now, when I think about the name of the polish, it does seem inappropriate… sorry about that.
I finished the look with one coat of Gelous and one coat of Color Club Fast Dry nail polish. I will not get tired of telling you how happy I am with Gelous,  my last manicure lasted for five days with no chipping- just a slight tip wear.
Thanks for reading and have a lovely week!