Hello and happy June!! Today I have a few polishes to show you form the new Essie Feelin Poppy collection.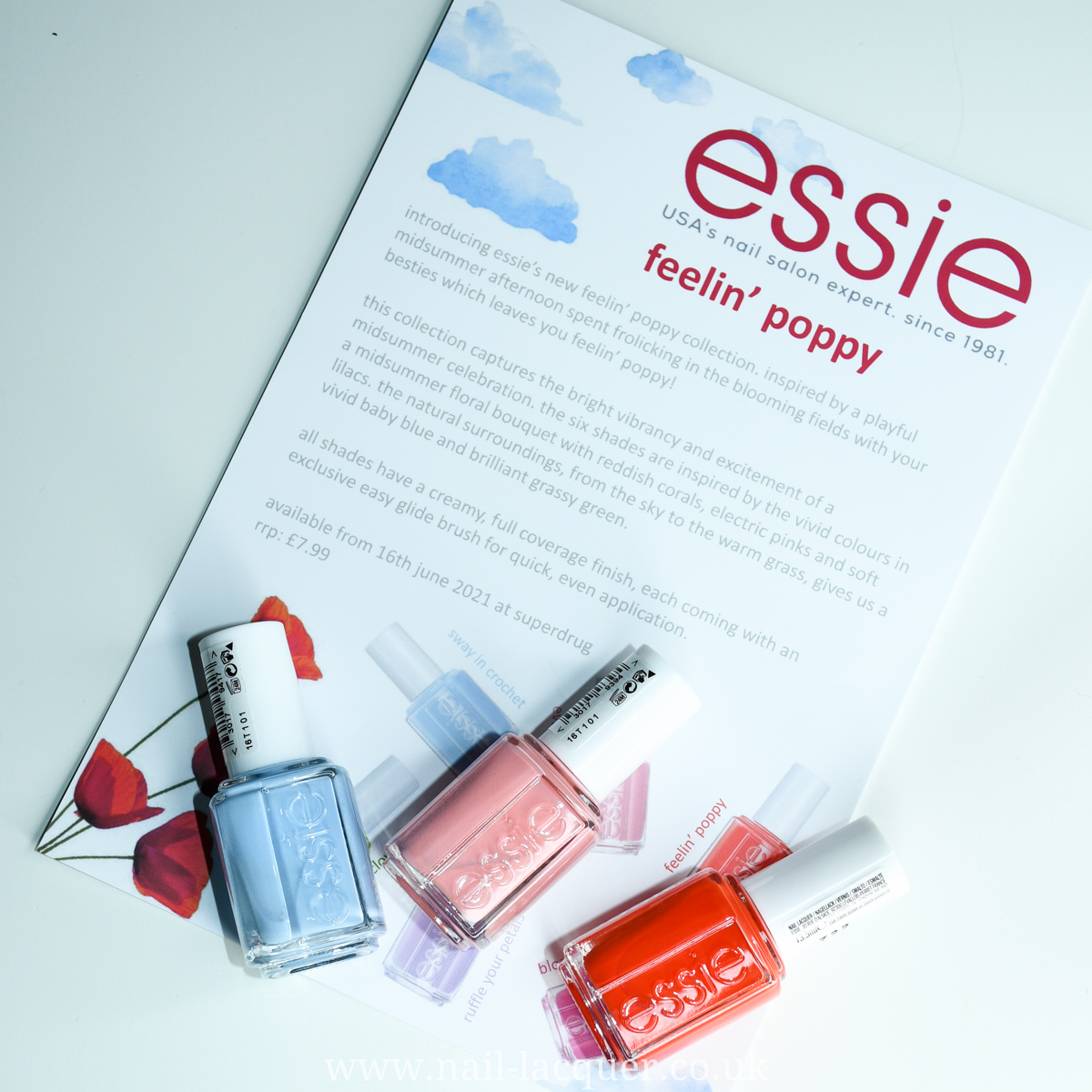 Essie Feelin Poppy collection review
Feelin Poppy collection consists of six polishes. I swatched three of the six. They are all lovely creme colours with great formulas. All the three I used were fully opaque in two coats, this is a big bonus especially with the light blue colour as this colour can often be a little hard to achieve with less than three coats. Moreover, these polishes come with the lush flat round brush that you can 100% count on.
Sway in Crochet
As described above, this is the beautiful light blue with a great formula as described above.
Everything's Rosy
Everything's Rosy is a beautiful blush pink polish with creme finish.
Feelin' Poppy
Feelin' Poppy is the namesake of the collection. It is a beautiful poppy red (or red-ish orange) creme polish. This colour totally reminds me of the beautiful poppies you can see dotted in the fields and side of the roads this time of the year. Last weekend we did a lovely countryside walk and I remember telling my partner how I think the colour of poppies is the most beautiful colour you can see in the nature, so vibrant and pure.
Essie Feelin Poppy collection will be available at Superdrug. I've just checked and it is not listed online as of yet, but hopefully will b there soon!
I've been swatching quite a few Essie nail polishes recently, check out my other swatches here. There's also some super old swatches there, so be warned haha!! I've loved Essie pretty much since I first started blogging in 2013.