SpongeBob nails.
By A.J. on April 17, 2013 in Nail Art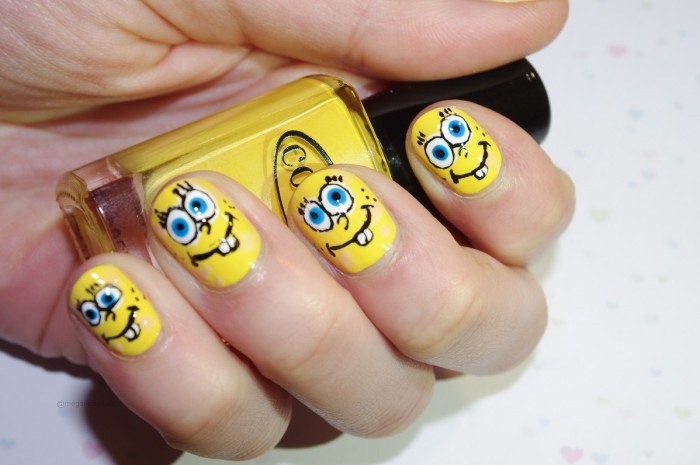 Hi all,
Today I have a very known cartoon character on my nails- SpongeBob Squarepaints. I haven't seen the cartoon for ages but I used to watch it a lot about 10 years ago. Here are my little SpongeBob fingers:
Color Club Almost Famous was the inspiration for this manicure, it looks perfect for Bob's body.
Hope you loved my little SpongeBobs. Here's what other nail bloggers are up to this week:
---