Hey there! I have been restocking on MUA polishes since I loved the Pistachio Ice Cream and Bold Blue last week and I was keen on trying more colors. There is a 3 for 2 offer in Superdrug so I managed to get 3 polishes for the price of £2, how awesome is that! Anyway, here I am with MUA Frozen Yoghurt swatches and some nail art inspired by my dog's toy lol.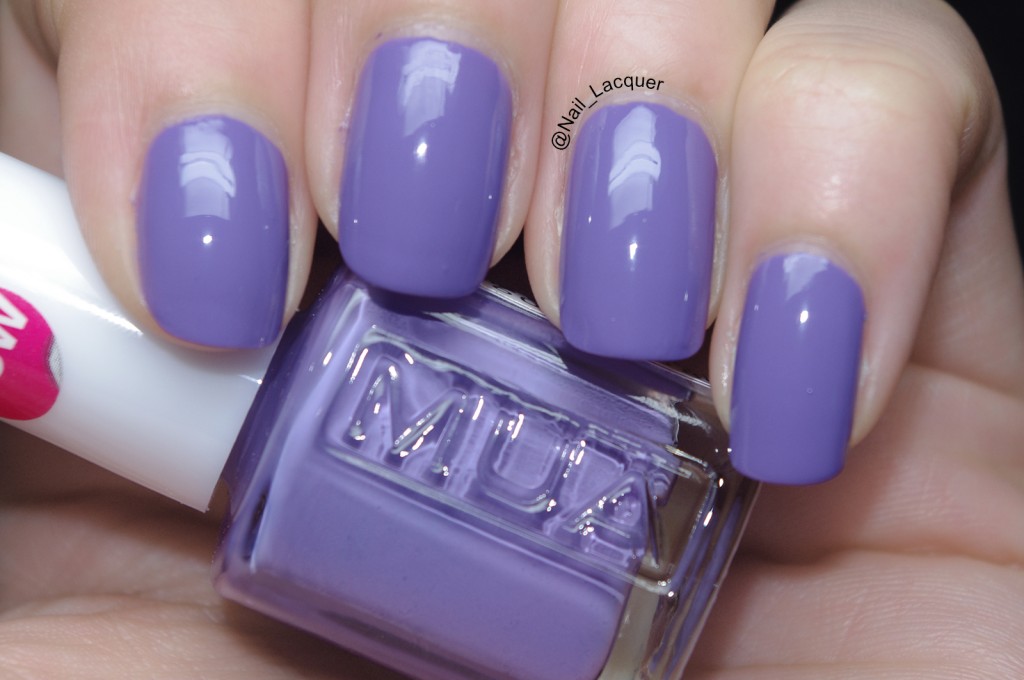 MUA- Frozen Yoghurt (2 coats, no topcoat, artificial light).
Frozen Yoghurt is a beautiful lavender colored creme polish. Seeing other lacquer lovers swatches I always assumed that Frozen Yoghurt has some kind of shimmer in it but I can confirm that it doesn't. Really easy to apply and leaves a lovely opaque coverage after just 2 coats.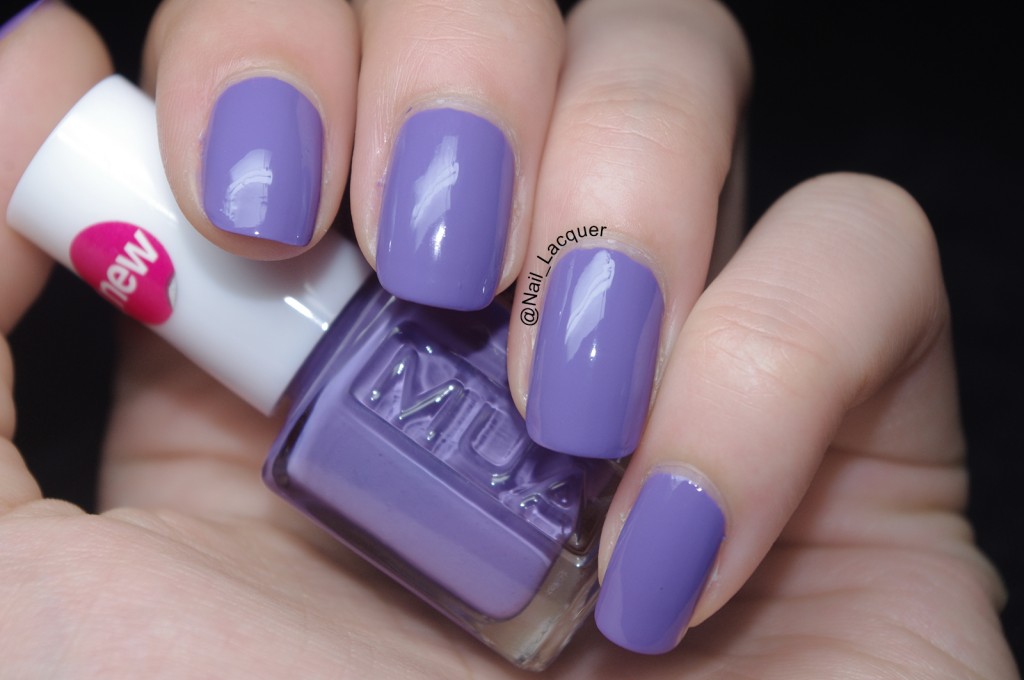 MUA- Frozen Yoghurt (2 coats, no topcoat, artificial light).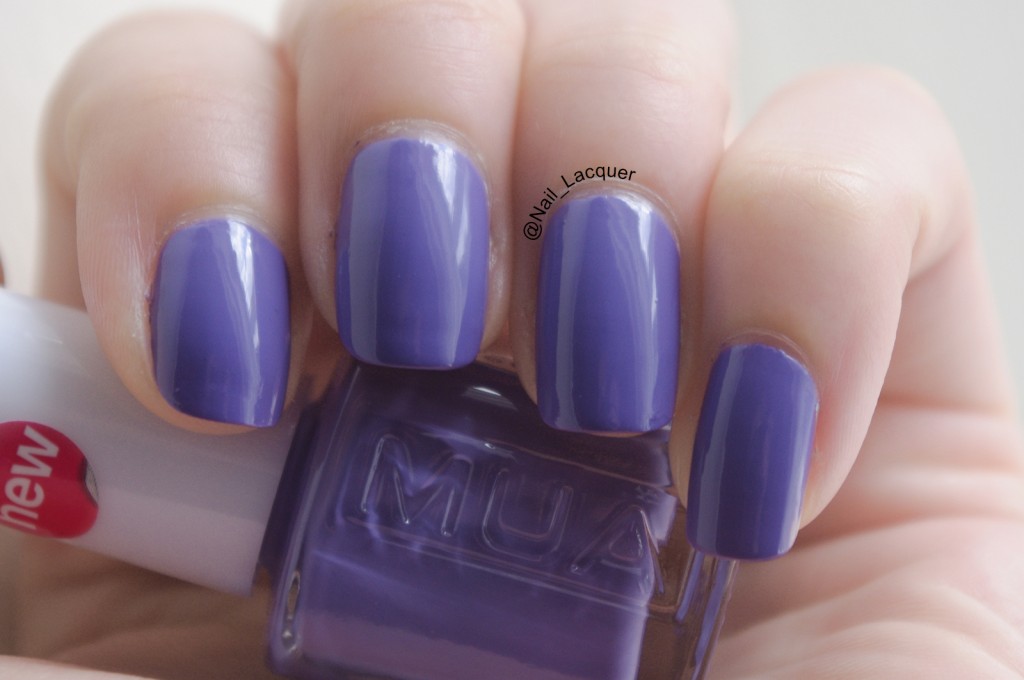 MUA- Frozen Yoghurt (2 coats, no topcoat, natural light).
Another good thing with this polish is that it dries relevantly quickly. I know most of us use fast dry top coat, however I know there are loads of ladies out there who doesn't and therefore I find it important to demonstrate my swatches without top coat and to test the drying time.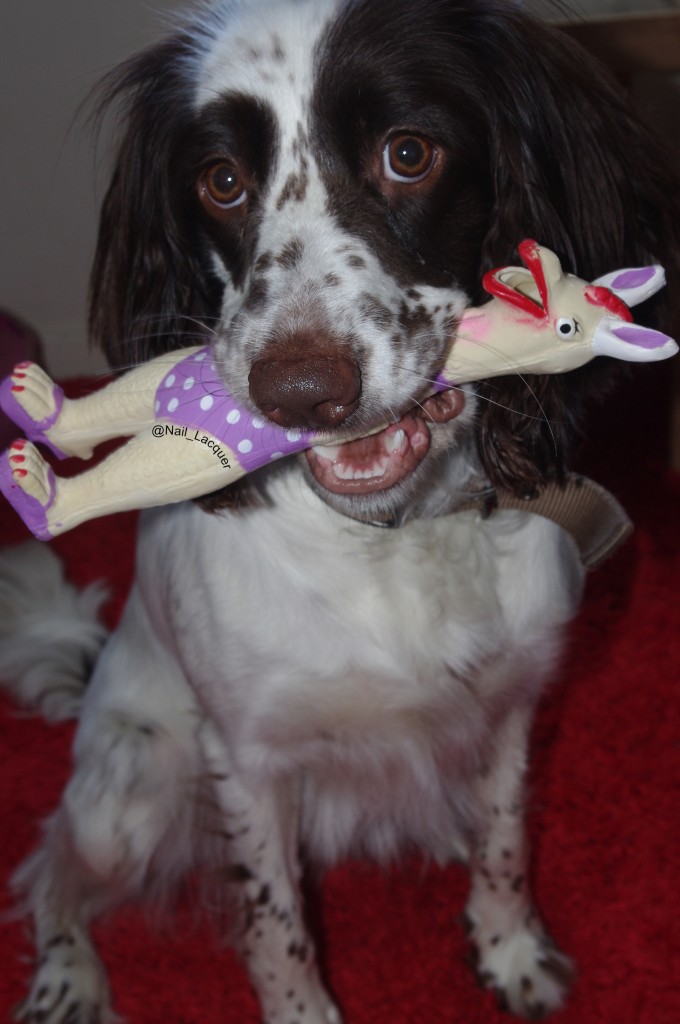 Here is my dog showing off her new toy. This toy is the funniest dog toy I have ever seen, a turkey in a swimsuit, wearing make- up and rabbit ears. My pooch loves it and chews it constantly, I love the funky look of the turkey, however I am not amused with the annoying sound it makes. Here are my turkey-inspired nails: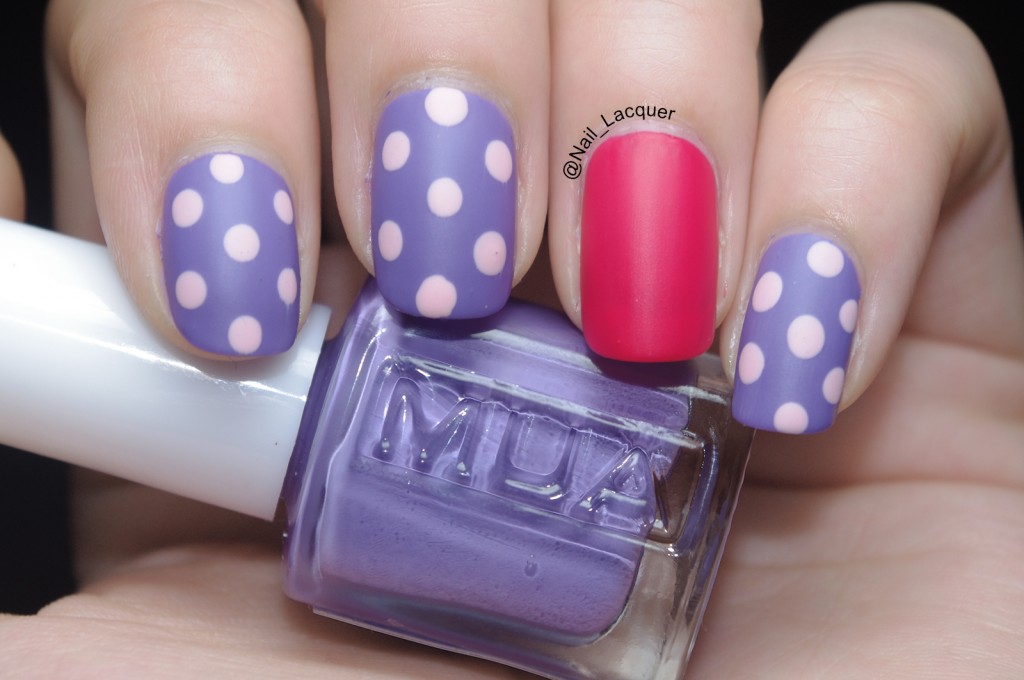 For the accent nail I used MUA Bright Coral and for the polka dots I used MUA Natural Days (these are the two other MUA polishes I got with the 3 for 2 deal). I topped it all up with Rimmel Pro Matte giving my nails a lovely smooth finish.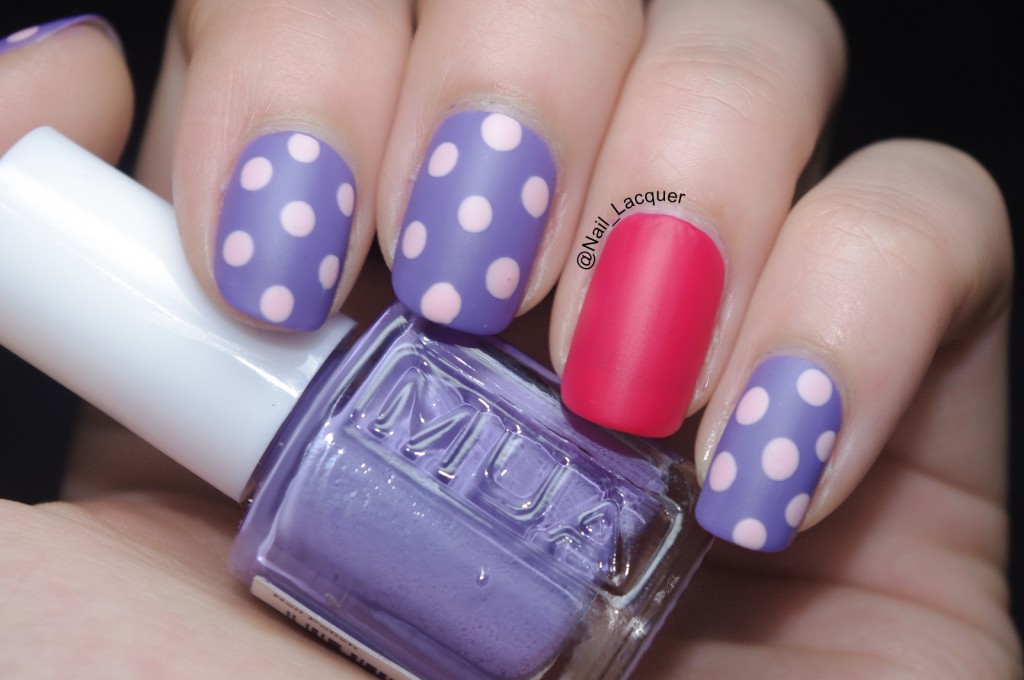 I think these nails turned out pretty cool considering they were inspired by a silly dog toy lol.
Thank you for reading and enjoy the rest of your day!