Hello! Today I am showing you Barry M Black swatches and also reviewing the polish. As many of you know I have been after the best black nail polish for nail art for a while now and before starting to ask around in the blogging world few weeks ago I decided to buy Barry M Black thinking it would probably be a good one as most of Barry M's are pretty awesome, however I was about to be disappointed :(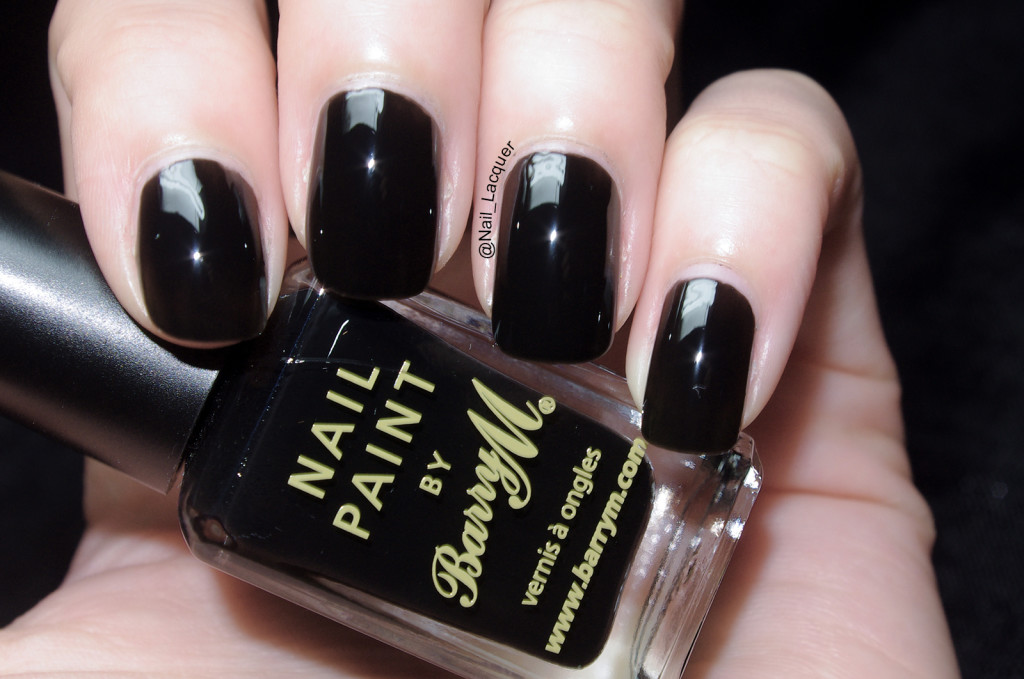 Barry M- Black (2 coats, no topcoat, artificial light).
Don't get me wrong, it does the job (of looking black) with 2 coats nicely. It's just it is definitely NOT a good polish for nail art. For nail art you want a polish that is super drooper opaque with only one coat and this polish is not.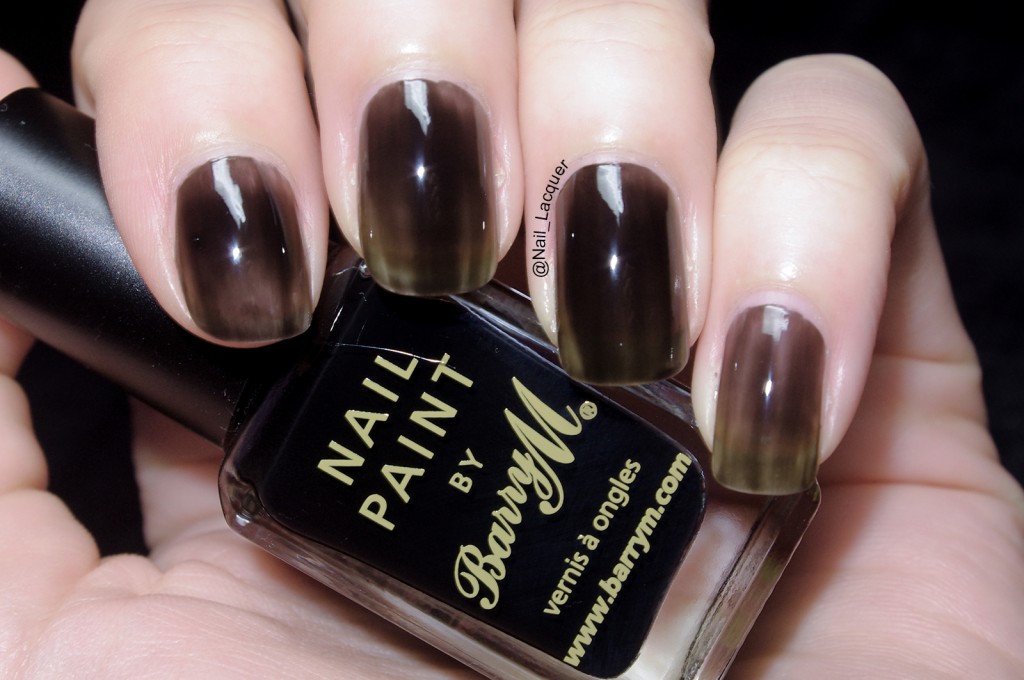 Barry M- Black (1 coat, no topcoat, artificial light).
THIS is how sheer it looks with one coat! :( :( :( I was so dissatisfied and regretted buying it before asking smarter bloggers what would be a good black. As a result of asking around i have gotten many recommends and now I just have to start buying them :D Until then I keep using my L.A. Colors Black Velvet, which is good but I'm sure there are even better ones out there.
Thanks for reading and enjoy your Friday! ;)