Hi there, British Nail Bloggers are doing another fun tag- this time we are getting our special someone's to paint our nails. I let my boyfriend of 3 years to do mine :)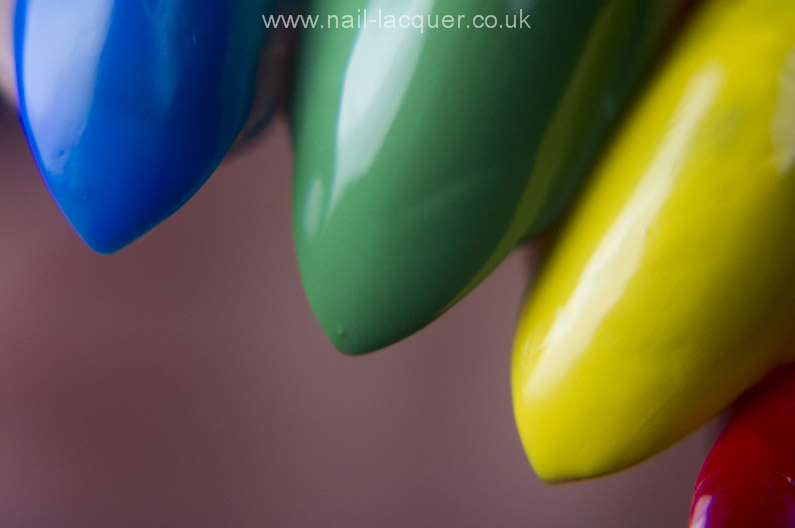 OK, let's see how it truly went: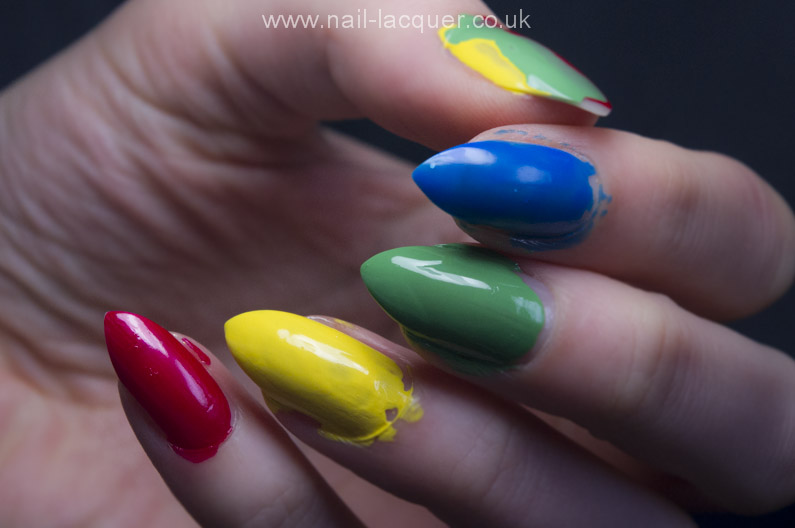 He picked 3 primary colours and green for the nail art and decided to do a skittle design from my pointy to pinky. On my thumb he used all four colours but unfortunately flooded most with the green :D As of polishes he used Color Club Endless Summer (blue), Essie Mojito Madness (green), Color Club Almost Famous (yellow) and OPI The Colour of Minnie.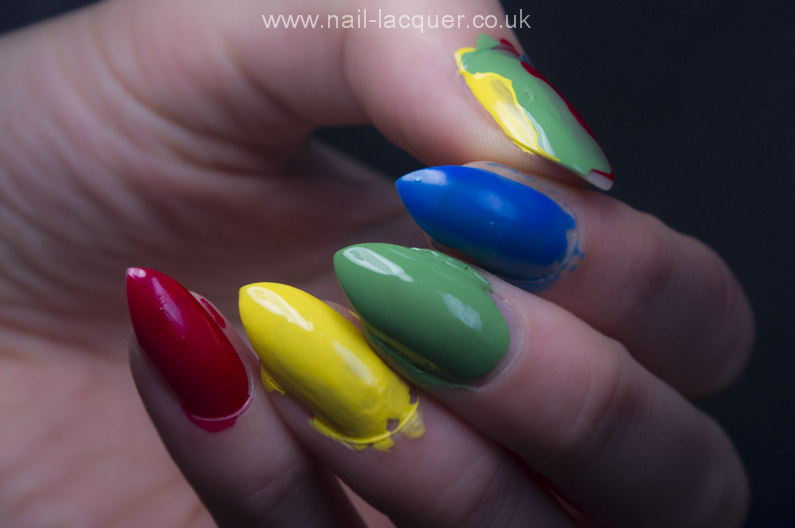 Ok, let's admit it- he needs a bit more practice but I love the colours he picked- something I'd never go for :P
Thanks for reading and make sure to check out other Boyfriend Tags below.