Hi, just a quick post tonight to show you Chanel Taboo swatches. Taboo is one of the most popular polishes from Chanel, simply because it looks AMAZING and it's been a lemming of mine for a while now.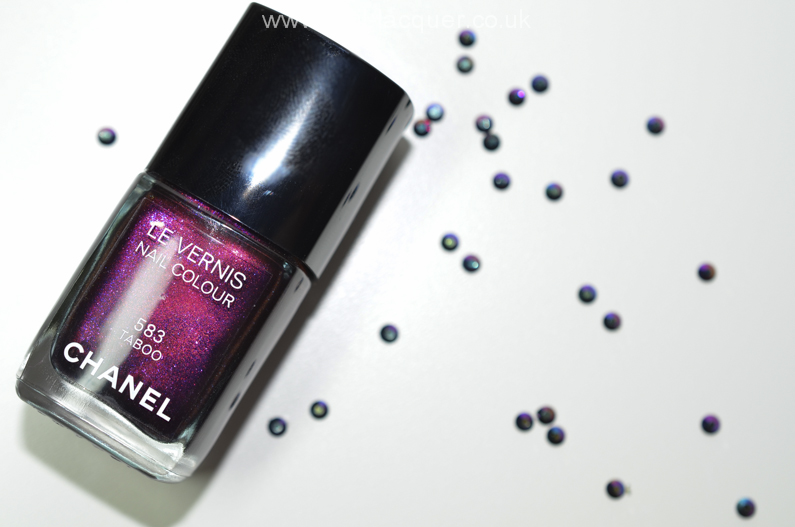 Taboo is a dark purple polish full of blue and chopper sparkle. It is very opaque, I used two coats on the swatches but if you like to apply your polish in thick coats you could get away with just one coat ;) As of the application it was easy to work with. I can't comment on the drying time because I applied a coat of top coat before it was fully dry :P Overall a stunning polish however.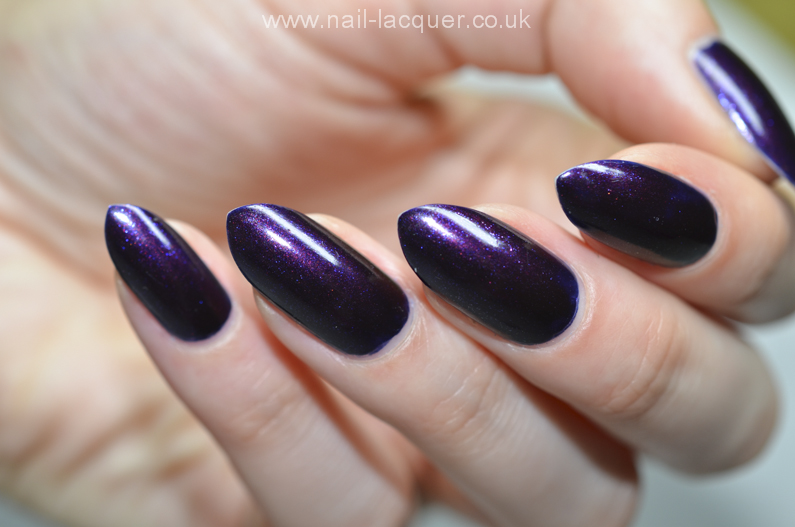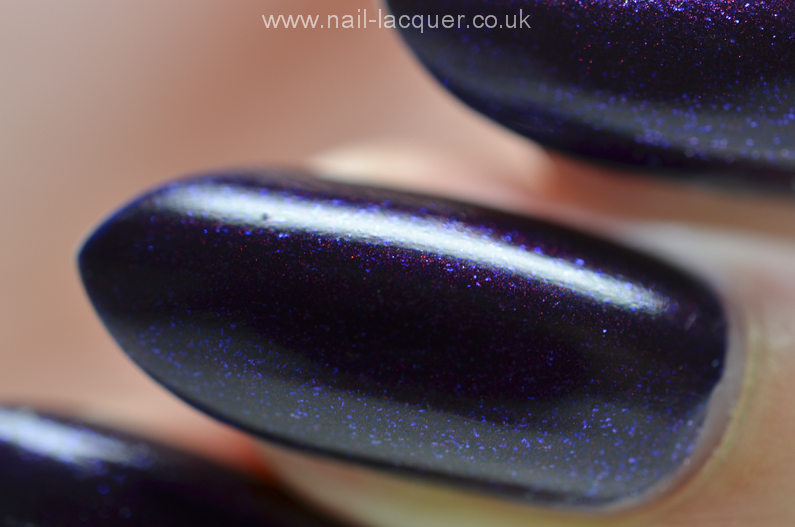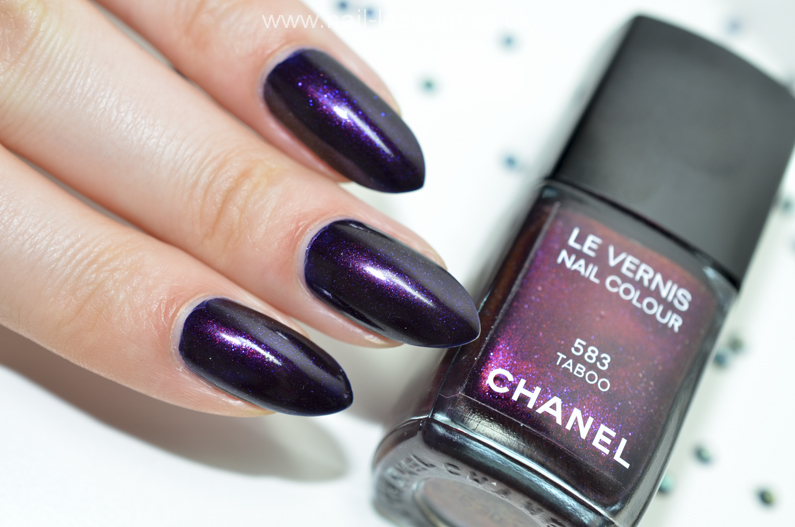 Chanel polishes are available at Boots and retail for £17.50 each :) If you fancy a cheaper dupe of Taboo check out No7 Galaxy (also sold at Boots) which retails for £7.00. My blogging friend Jayna has a lovely swatch of Galaxy in her blog The Sequined Nail.
Thanks for reading and have a lovely Friday! xoxox