Happy Easter!! I have a colourful flower stamping tutorial to share with you today.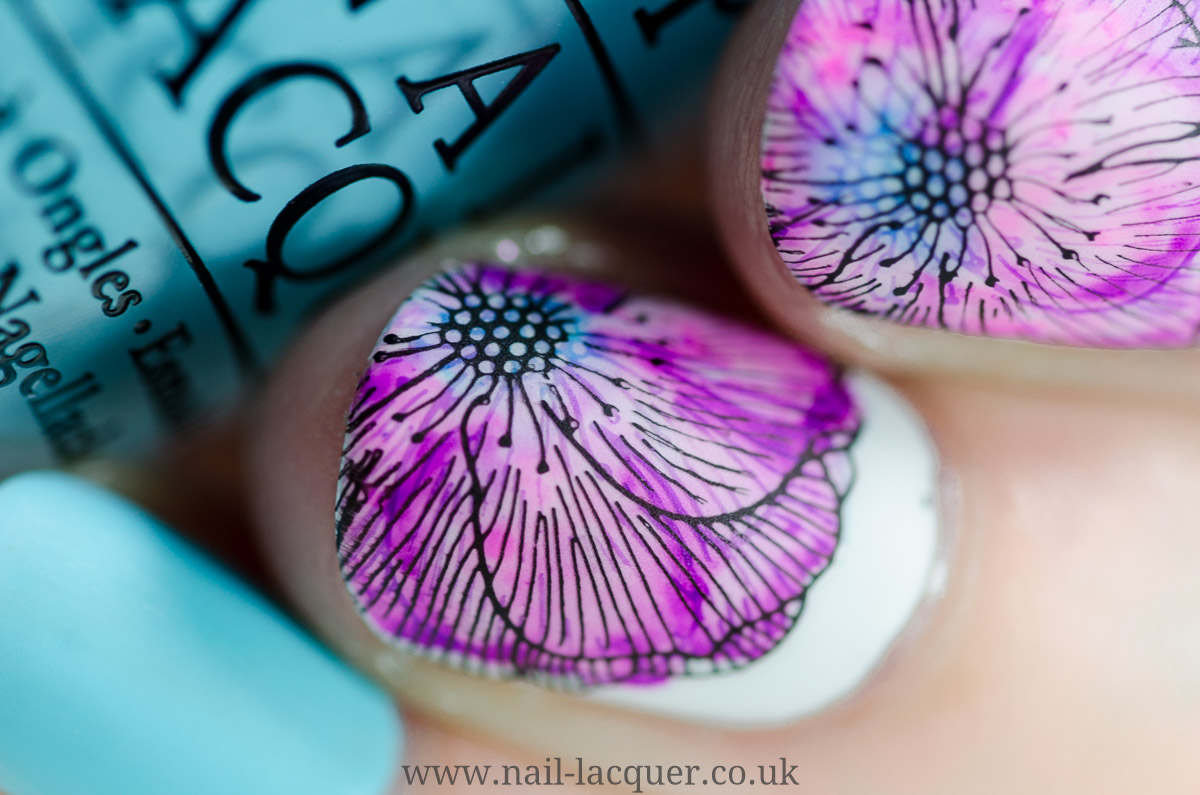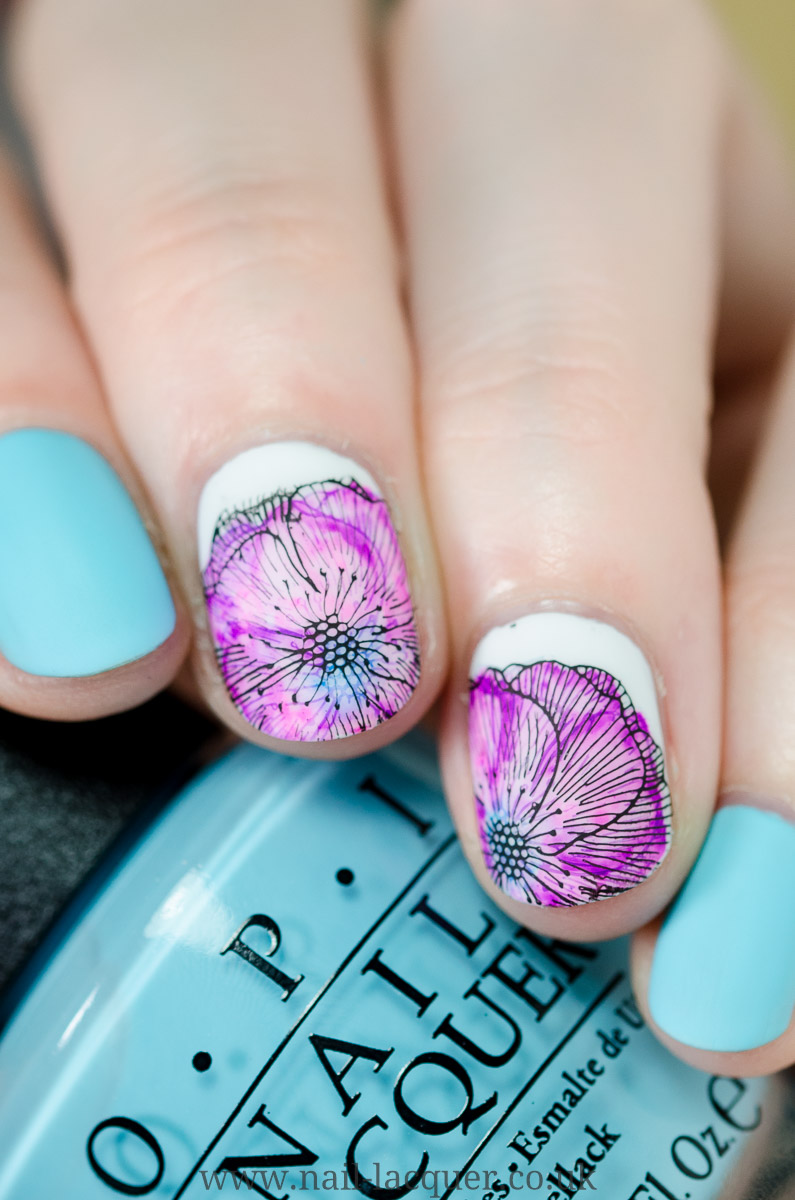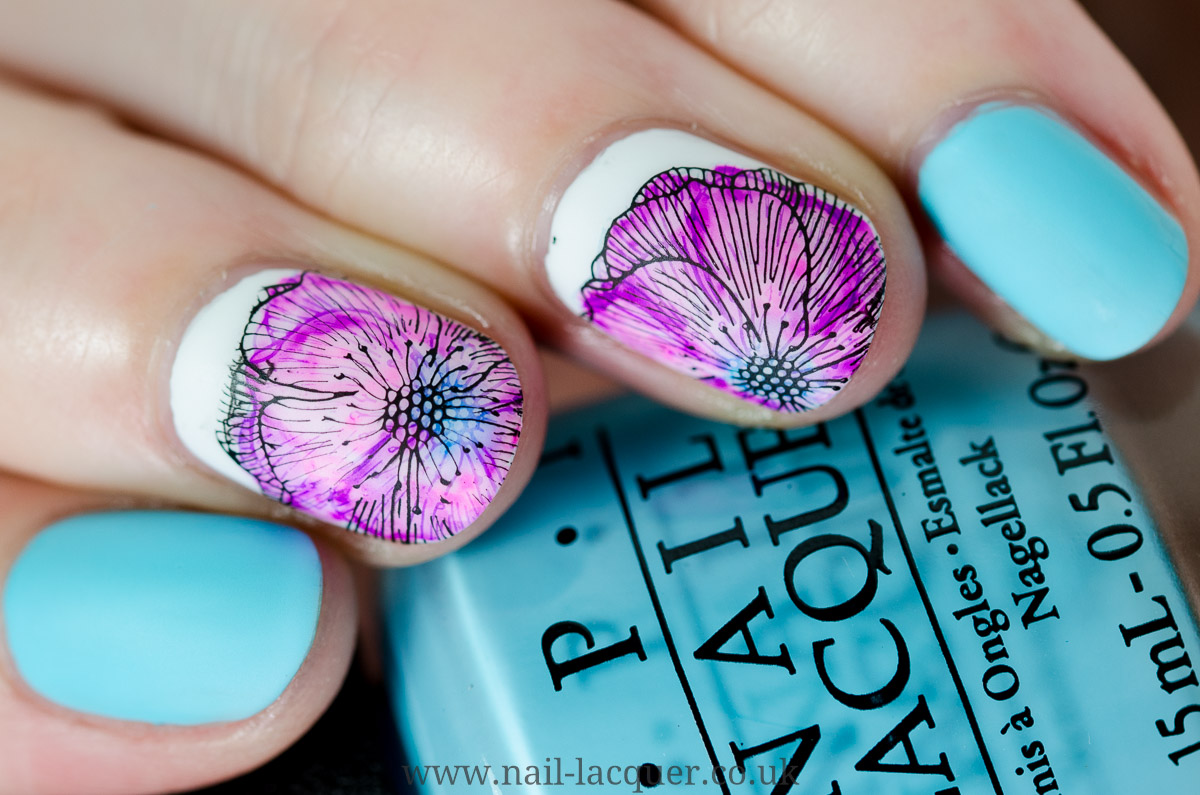 Colourful flower stamping tutorial
I created this look using OPI I Believe in manicures (light blue) on my thumb, index and pinky fingers and OPI Alpine Snow as the base colours on my ring and middle fingers.
On my accent nails I stamped flower images using Born Pretty L034 plate (purchased from here for £1.52). For the base stamping I used OPI I Believe in Manicures which left a perfect sheer base for colour application. The stamper I used was a clear jelly/sticky one (from here).
I love using this stamping method (using a lighter/similar colour) as a guide to fill the image. It is especially perfect for gel manicures as you can't do stamping decals for gel manicure looks and doing this gives you the freedom to do colourful stamping images with any base.
I used Sharpie markers in purple, pink and blue to create a watercolour effect for the flowers.
Finally, I used the same stamp, but a black stamping polish (Colour Alike Kind of Black) and stamped over the coloured images.
Voila! Perfect colourful stamped flowers with not much hassle. I like when nail art is easy :)
Thanks for reading! xxx