Hello! Today I am showing you some easy summer nail art.
Yesterday while browsing some hair tutorials on youtube (I was about to dye my hair but that's another story) I ended up watching this make up tutorial by Shaaanxo. It was a nice make up she did, in addition to the make up I really loved her nails! You can see the nail art I am talking about at Shaaanxo's Instagram profile (the nails are created by Orlynailgirls). I decided to re-create the beautiful nail art :)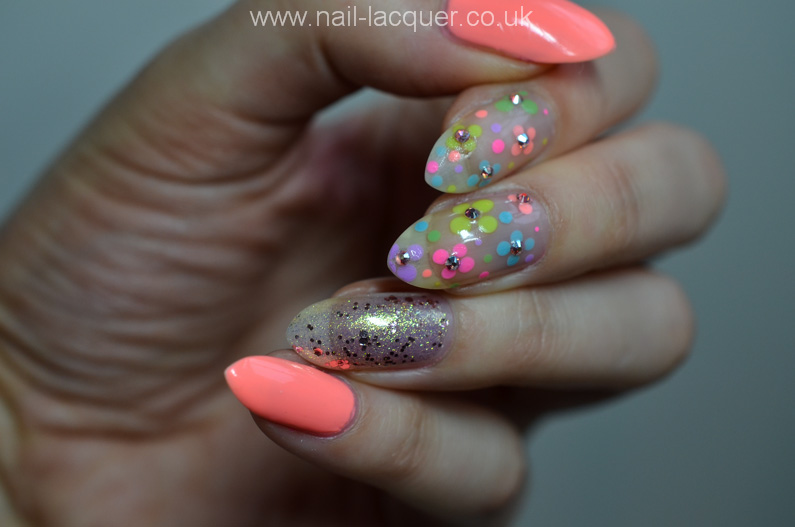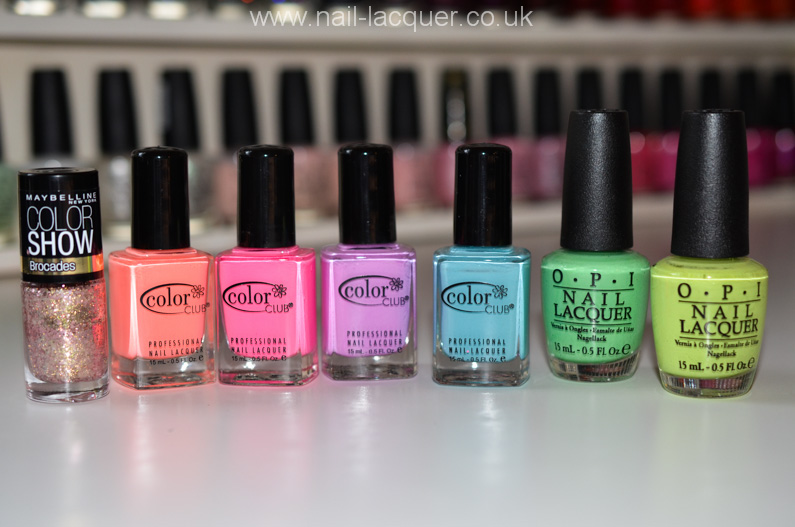 I used quite a few polishes to re-create the look. On My thumb and pinky I am wearing Color Club East Austin. One the ring finger I am wearing Maybelline Color Show in Knitted Gold. For the flowers and dots I used Color Club in East Austin (bright coral/Girl About town collection), Evolution (light blue/Kaleidoscope collection), Wicker Park (lilac/Girl About town collection), Flamingo (bright pink/Fiesta collection) and OPI in Life Gave Me Lemons and You Are So Outta Lime (OPI Neons collection- see my OPI Neon swatches here). I used different size dotting tools to create the flowers. In the centre of the flowers am wearing 1.8mm Swarovski Crystals in light rose colour.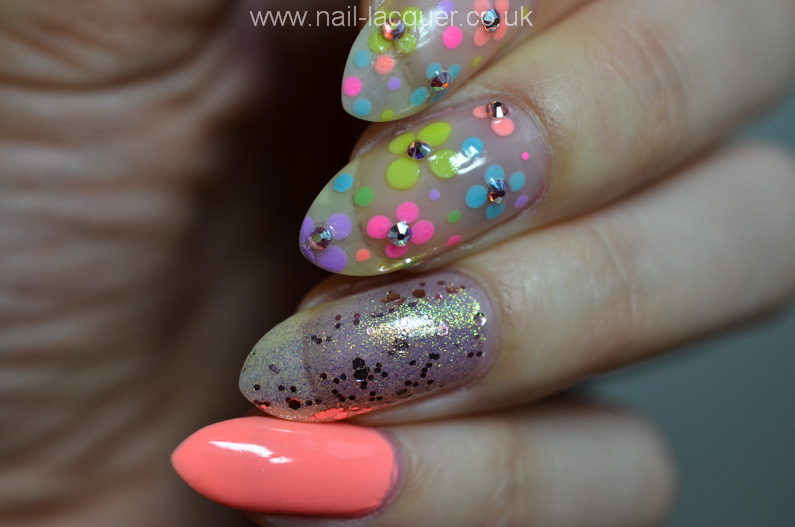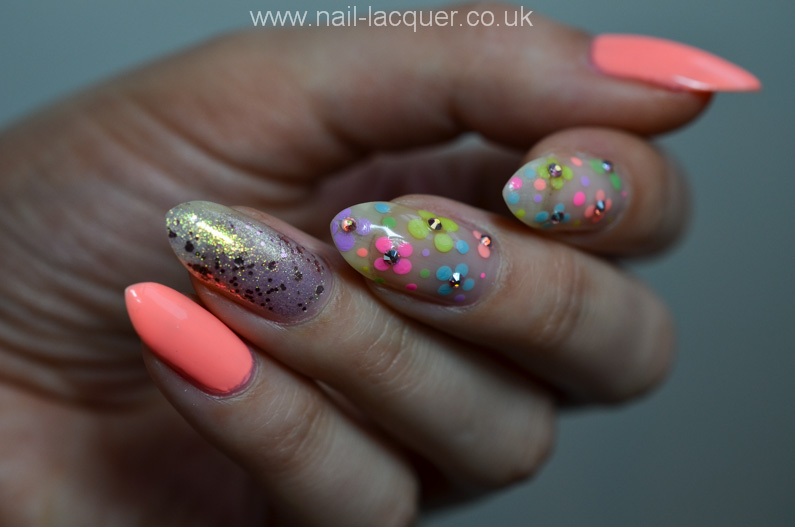 Overall I found this look to be nice and simple to create and it didn't take long- it took less than an hour to finish both of my hands.
Thanks for reading, I hope you are having a fabulous weekend! xoxox