Hello! It's been a busy few weeks for me as my second year in uni is becoming to an end. I had a law exam last week. It was hard but I studied hard so hopefully I will pass :) As of nails I have two Essence nail polish swatches to show you. First one is Essence Lady Mermaid which is advertised as a liquid foil (whatever that means!) effect polish.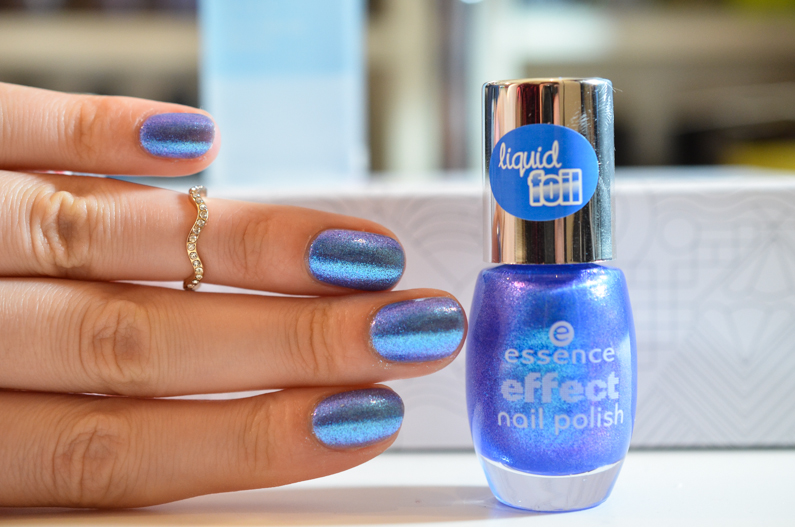 Lady Mermaid is a blue to lilac duo chrome polish with glass fleck finish. On the swatches I am wearing three coats with top coat. Formula was easy to apply but it was very sheer. Initially I thought that it's going to take five coats to achieve opacity but to my pleasure after three the polish looked nice. Obviously it would have been more satisfactory if it was two but oh well, gotta be happy with what you've got.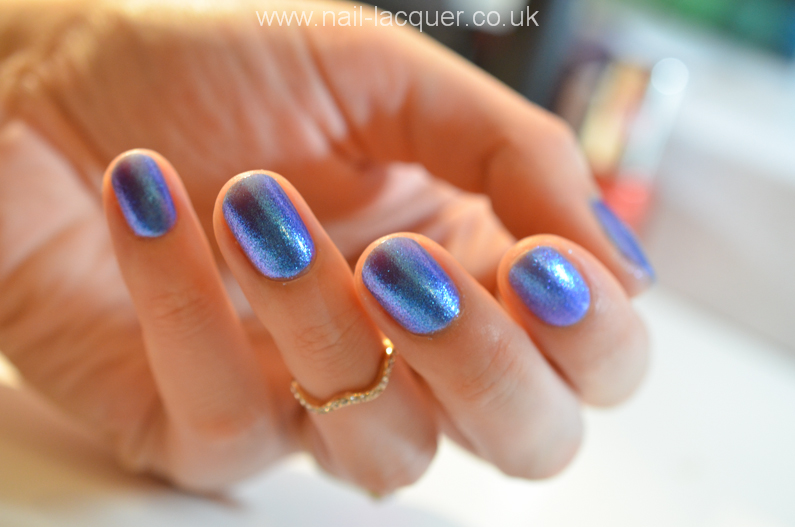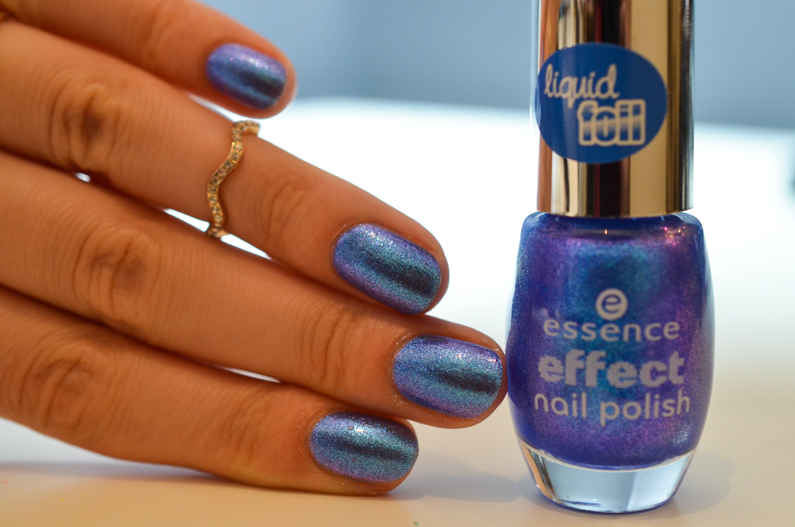 A great thing about this polish is that the duo chrome seen in the bottle actually does transfer to the nail too so you don't have to just admire it from the bottle. The colour was really hard to photograph with my usual set up so the photos are a bit different than usually.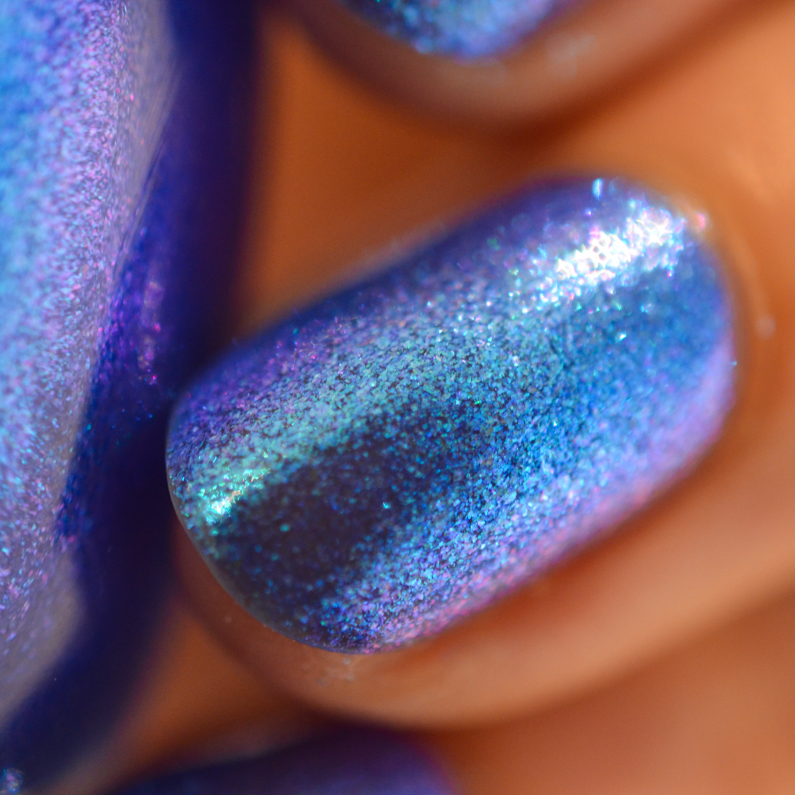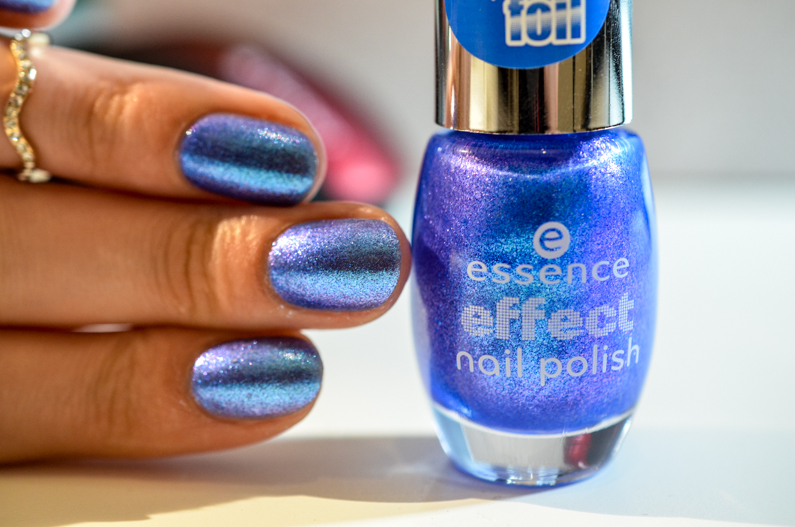 Overall I would say this polish is a nice little stunner and well worth the £2 I spent. I got it from Wilkinsons.
Thanks for checking out my Essence Lady Mermaid swatch :) xxx