Hello and happy Father's Day to all my readers who have the pleasure of being a dad :) Today I am writing about how to spot a fake OPI nail polish. Unfortunately OPI, being one of the most popular nail polish brands, gets copied a lot.
About a month ago I managed to grab a OPI polish deal so sweet that it was almost unbelievable. Unfortunately I am not allowed to link the seller as the only proof I have about the polishes being fake is my own comparison with the other OPI polishes I own, which legally doesn't prove they are fake- stupid I know! But here's the reasons why I SUSPECT these polishes are fake.
Firstly, ALL the polishes I ordered carried the exact name 'No Room For The Blues' which is a shade name of a blue OPI polish. As you can see from the photos below, only one of the polishes were blue and with the help of Google I can tell you that not the CORRECT shade of blue.
Below the polish names there were shade numbers which helped me to find out what shade each polish was meant to represent. Using that information I found out that I already own one of the shades called Happy Anniversary! My old bottle, however, looked quite different than the newly purchased bottle (suspected fake on the right).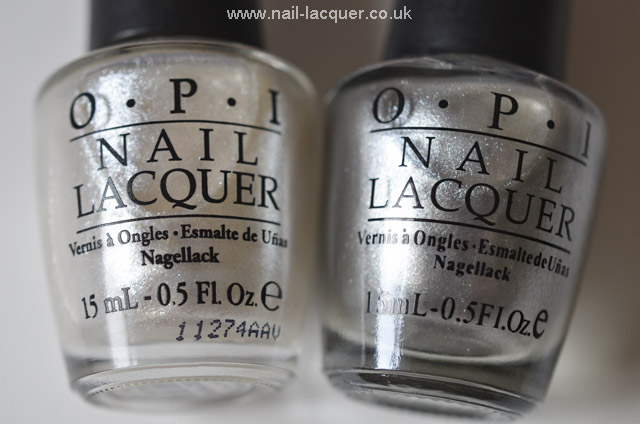 Looking under the bottles, the text and bar-codes differ slightly but most importantly, the original OPI has a peelable sticker that reveals more information about the polish when removed. The suspected counterfeit does not carry any additional information under the sticker.
There is also a difference in the writing on the brush (suspected fake on the second photo below).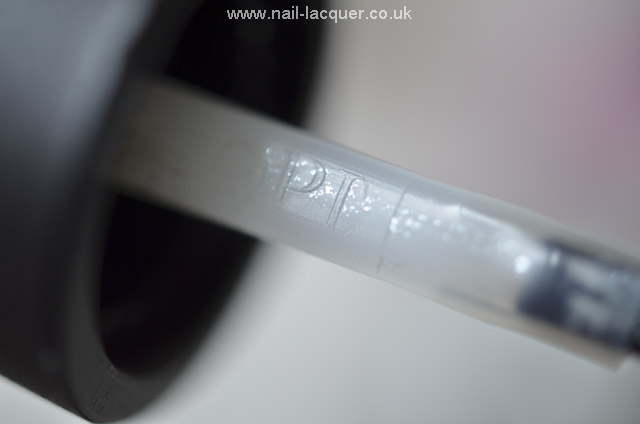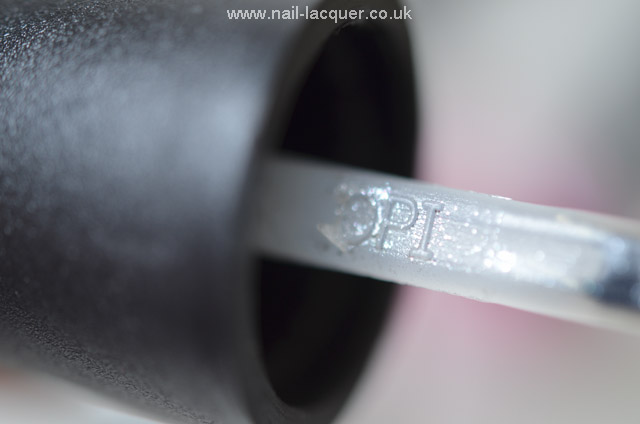 Another difference is the dots on the caps which differ in size (suspected fake on the right).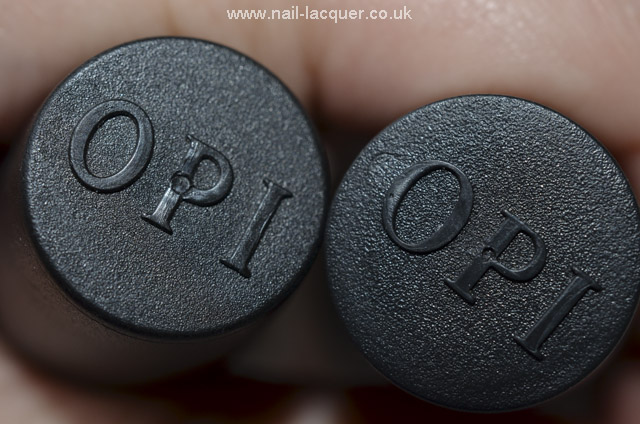 Also, slight difference in the polish itself (suspected fake on the right).
The easiest way to spot the difference is to line the suspected fakes with some originals and see if they look any different- can you spot any differences below?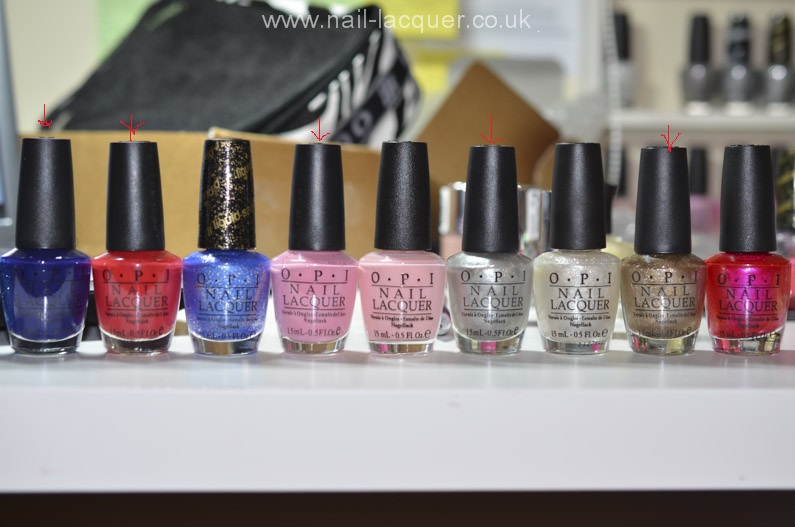 Indeed, the suspected fakes are shorter, bottle shoulders less curved and the writing OPI higher. What do you think!?
Overall I think that most of the fake OPI's are easy to spot but at the same time there might be some really good ones that even the best eye couldn't spot :/ When finding a great deal online I would recommend paying via PayPal (and not via gift option!!!) to protect yourself when polishes arrive and are not as advertised. Also, when finding a product that might be counterfeit, you should report it to Traiding Standards to keep the market clean of fakes!
Have you found yourself with any fakes recently?
Thanks for reading xoxox