Hello and happy Sunday! Jessica Cosmetics has released two new collections and I am here today to show them off. Firstly, I would like to show you Jessica Cabana Bay collection.
*PRESS SAMPLE
Jessica Cabana Bay collection review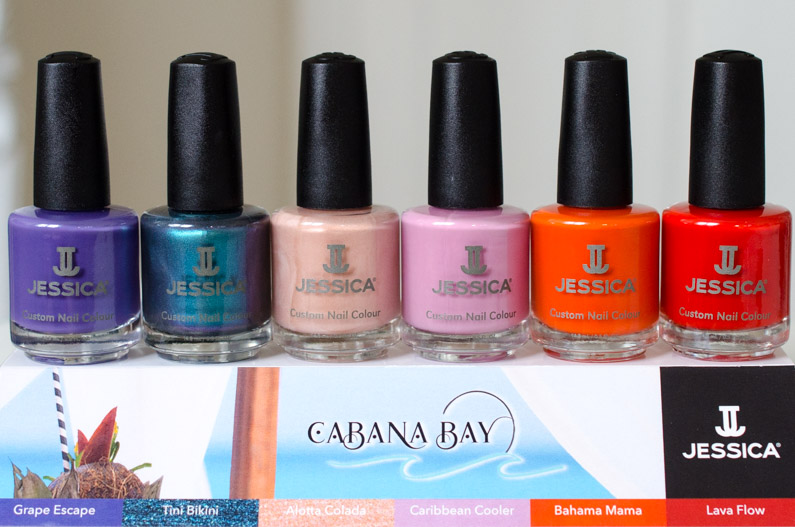 Cabana Bay collection consists of six nail polishes. All the polishes have flawless formulas and there sin't anything negative I could say.
I noticed that they dried a lot faster than what I am used to in the past. I'm not sure if there has been a change in formula or what the reason may be. For example, after applying two coats of Tiny Bikini and spending about ~15 minutes taking photos, I noticed that the polish felt dry and and not tacky at all. Still fairly easy to dent when pressure applied on my nails however.
On the other hand, I had applied a layer of a black OPI polish and two layers of Tiny Bikini on my thumb. This was to test the colour over black. While taking the photos I managed to smudge this. This could have been caused by the OPI being the base or having three coats of polish in total (which would naturally take longer to dry).
On the swatches I am wearing two coats of polish and no top coat.
Grape Escape
Tini Bikini
On the next photo you can see two coats of Tini Bikini on it's own on top, and over black on the bottom thumb.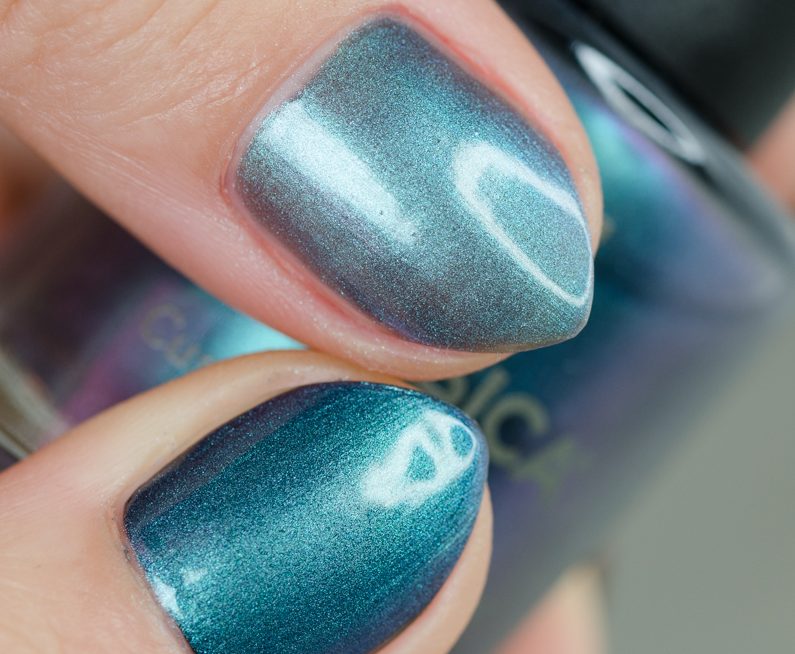 Alotta Colada
Caribbean Cooler
Bahama Mama
Lava Flow
To conclude, this is a excellent little summer collection. I do like all the colours, but they are not extraordinary or particularly unique. What is outstanding about this collection is the exceptional quality of polish. All of them had easy to apply formula, good drying time, superb brush and guaranteed opaque finish with just two coats. This is a reliability I would expect from a polish that I would use again and again.
Find Jessica Cabana Bay collection and many other Jessica nail polishes here.
If you want to see more Jessica swatches, check out my other blog posts here.
Thanks for reading xxx