Hi again. My Essie lace pattern nails from the other day have been a hit and I decided to do lace nails tutorial for you. It's quite simple if you have the right tools. All you need for this design is a small nail brush and a dotting tool. Here's how it goes:
If you need any help/ did not understand the tutorial feel free to comment and I will help you out. I would also love to see your creations, feel free to send them to me :)
The black polish I'm using is from L.A. Colors. It's called Black velvet and it was only £1 in Boyes. Here are some 2 coat swatches:
 L.A. Colors- Black Velvet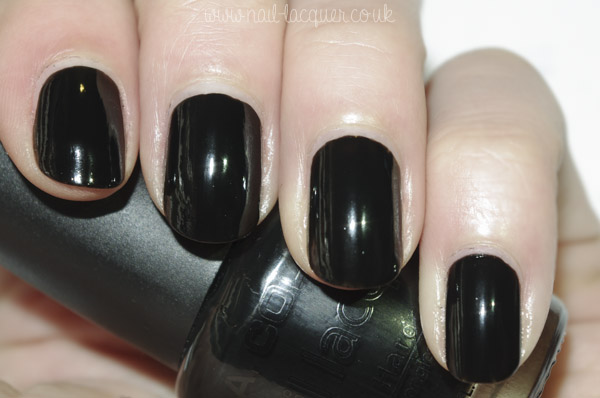 The polish was quite opaque after 2 coats and applied well. However, the brush was surprisingly short. Overall I think that it is a good polish for £1.
Thanks for reading and have a good one xoxo.