Hello and happy Monday! To celebrate yet another blue Monday, I am wearing another blue polish. Maybelline Sea Sunset. To be completely honest, I took this swatch ages ago! Hence my nails being so short.
I purchased Maybelline Sea Sunset nail polish from my local Poundland a couple of months ago. Unlike many other high street shops, Poundland is very good for random great nail polish finds. As as a rule, I always stop for a browse at the beauty section when I am shopping there. I have found some proper gems there (find my other blog posts here).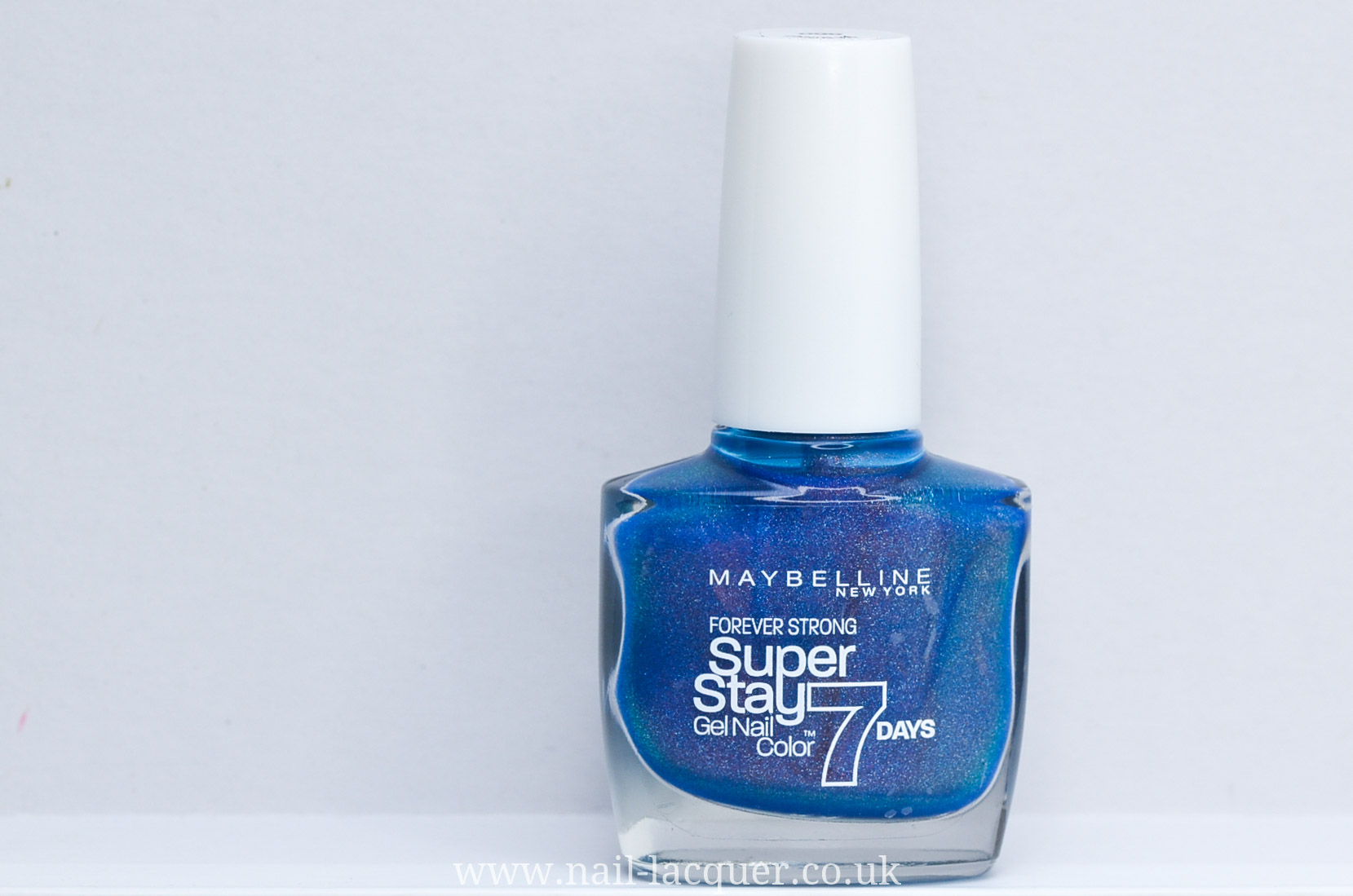 Maybelline Sea Sunset review
Sea Sunset is a blue polish full of micro glass fleck glitter in a blue jelly base. In addition, the formula also consists of duo chrome pigment which changes from peach to green. Unfortunately the duo chrome effect doesn't particularly transition to the nail very well.
On the swatches I am wearing three coats of polish with glossy top coat.
To conclude, this is an interesting polish and certainly a great bargain. I don't feel like it's one that I would want to wear every day under the sun tho. Furthermore, I don't like the sheerness and the weak due chrome. Anyway, I'll leave this polish for the very blue Mondays. Thanks for reading! xxxx
Nail Lacquer UK rating: