Hello there! Huh- I am in such a hurry again, I have made some BIIIIG business decisions today but you won't find about that until Christmas time :P Sorry! As of nail art, I am wearing Minnie Mouse nails this week.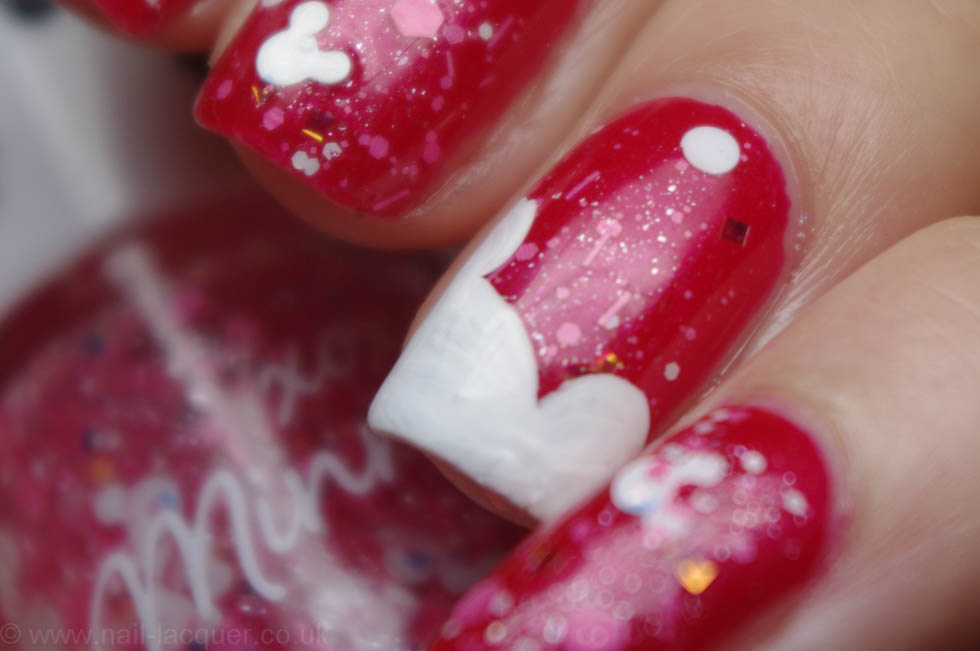 I purchased this adorable Minnie glitter topper from Etude House. It is a mixture of white Minnie heads, white circles, pink hexes and bars on a clear shimmery base. The brush was really nice and the polish was easy to apply, I had to hand place some of the Minnie heads and white dots. I also purchased two of the bow glitters from the same page but I didn't like them as much as the one I am showing you today :(
Under the glitter topper I am wearing two coats of OPI The Color Of Minnie. This manicure is as Minnie as you can be :D As a base I am wearing two coats of Nail Envy as usual. I hand painted the bigger white Minnie head on my ring finger using white acrylic paint. The finish was a bit streaky but I topped it all up with one coat of Gelous and one coat of Color Club Fast Dry polish.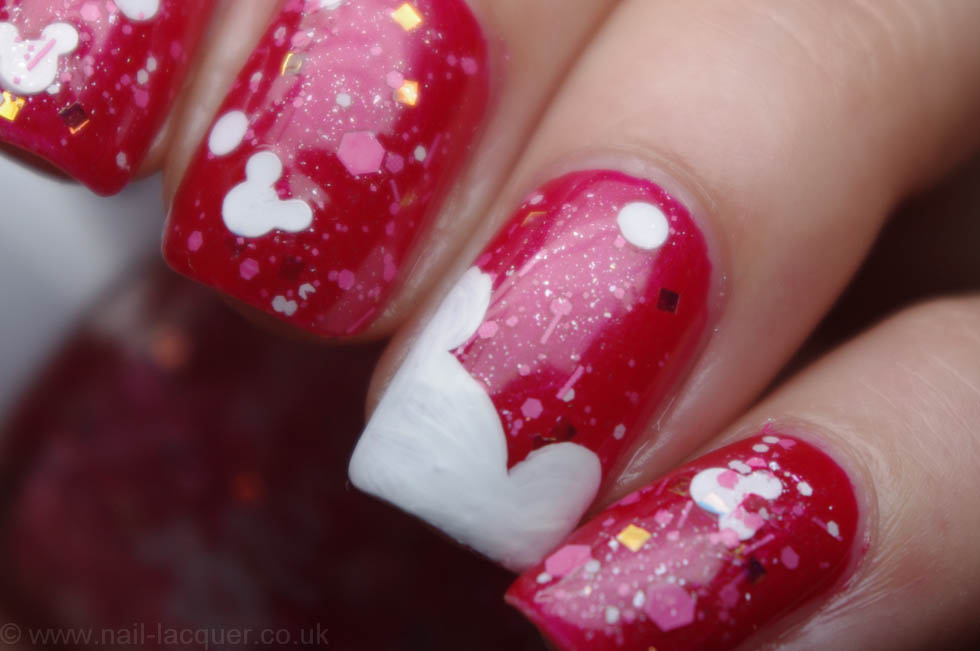 Hope you enjoyed my Minnie mouse nails! xxx