Hello! Today I am showing you Misa Lets Go Green nail polish with some matching flowers.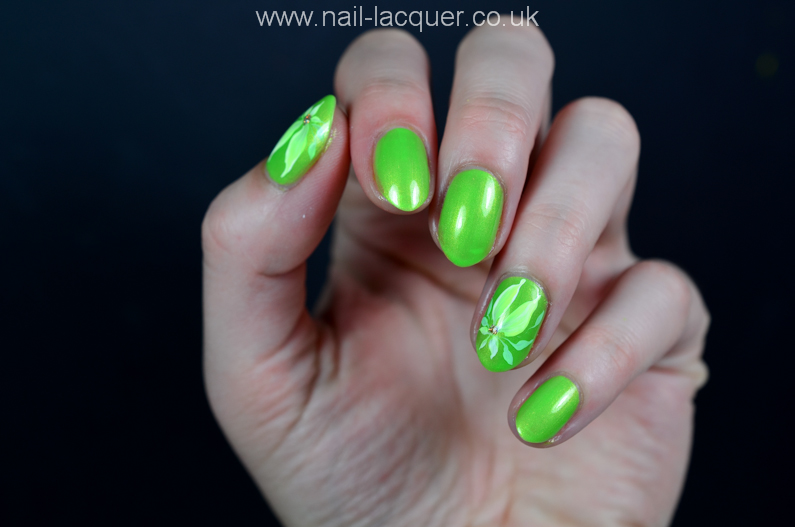 Misa Lets Go Green is a bright green polish with shimmer finish. On the swatches I am wearing two coats with top coat. There is still some visible nail line but overall I didn't think it needed a third coat. Misa polishes never disappoint me and I am not sure why I only own three of them. The brushes are nice and flat, colours always opaque with two coats and formulas easy to apply.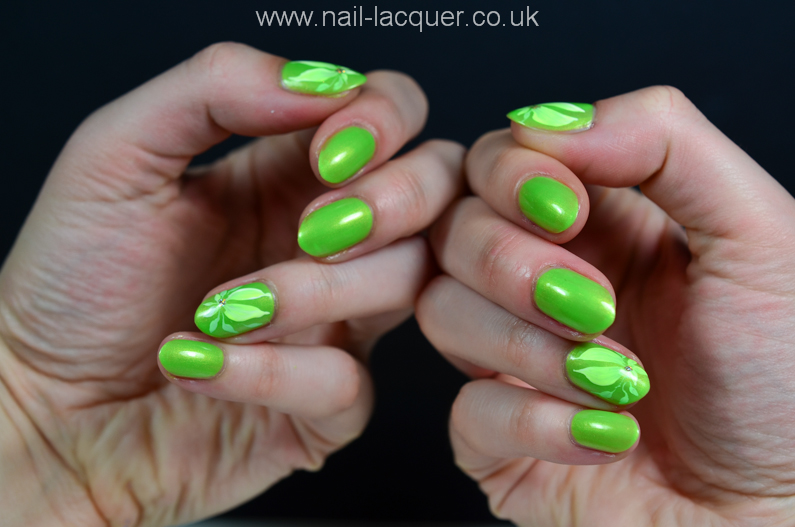 I can't remember where exactly did I buy this polish (it was at the Olympia Beauty but I really can't remember what stand) but in the past I have successfully purchased Misa from TNBL.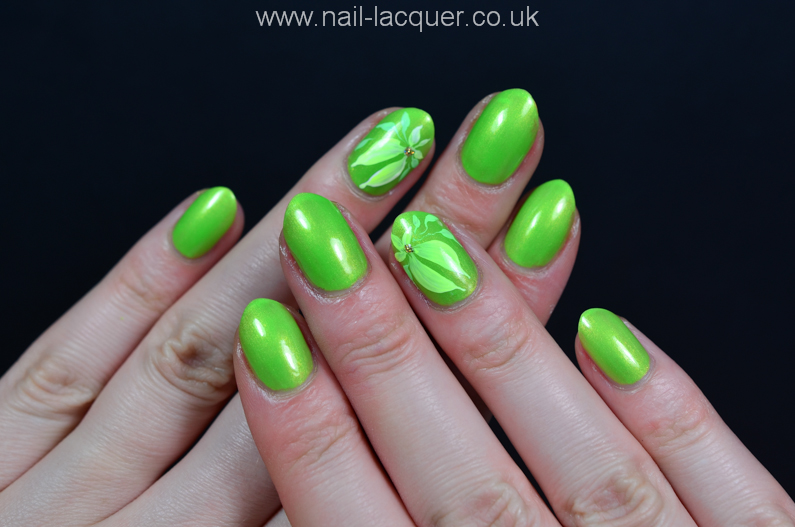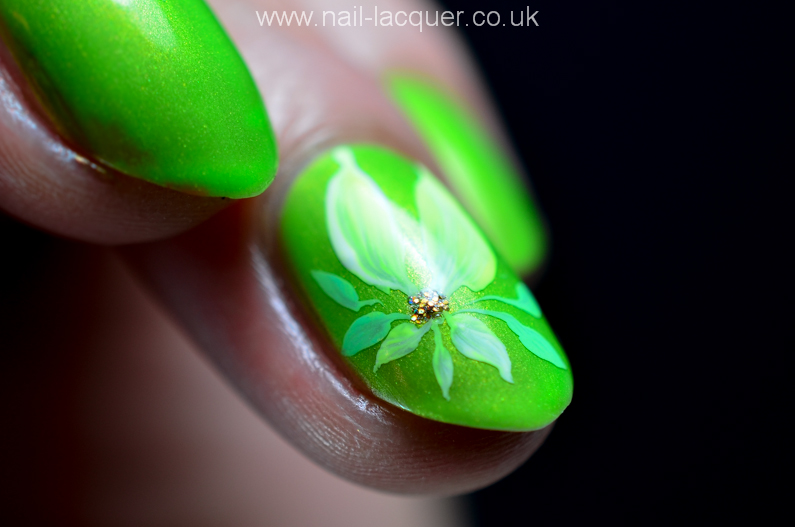 I added the flowers using BrillBird One Move paint number 39 (neon yellow) and Reeves acrylic paint in Titanium White and my Kolinsky size 2 brush. The technique I used is described in this tutorial.
Thanks for reading! xxx