Hello and happy Monday!!! Today I have MoYou stamping polishes and plates review for you guys. MoYou Nails have kindly sent me three of their stamping polishes and plates to try out. Let's see how they worked :)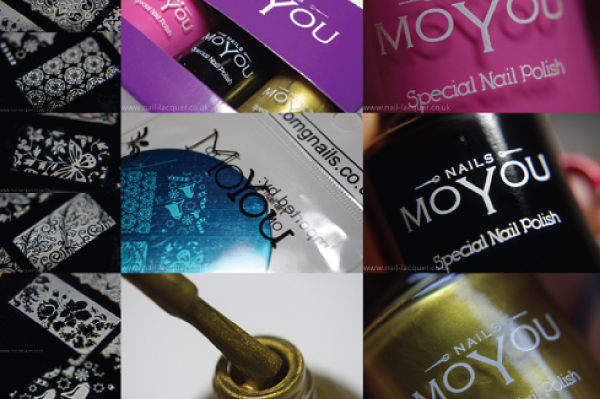 The first plate I used was image plate 97 and black stamping polish. I liked the cursive font  and was inspired to create papyrus paper look on my nails. I stamped my index, middle and pinky fingers and freehanded the Egyptian God on my ring finger.
The stamping polish and plate both worked well giving me a perfectly sharp image. The stamp was just one or two mm too short for my index and middle nail so I added an extra row by stamping only my tip. I finished the look with matte top coat.
Next up I was eager to try plate 222 and the pink stamping polish.
Again, fabulous results :) The pink stamping polish performed better than I would of expected and the image came out crisp and clean. 222 stamp was longer than no 97 and covered the length of my nail perfectly, However, it was a bit on the thinner side and I had to re-stamp on the sides (middle and ring finger).
This plate also has a Christmas image which I decided to use with the black stamping polish.
I am not sure why I decided to go with a pink base again, maybe green or red would of been better for the Christmas mood but the luxurious stamp speaks for itself.
Lastly, I used plate 217 and golden stamping polish.
This plate was the best size covering my whole nail. The golden polish was good too, quite vibrant on a dark base. Images on this plate were very detailed which I love. Here's two more I tried out- aren't they just gorgeous!?!
Thanks for checking out this long and picture heavy post, I hope you enjoyed it as much as I enjoyed creating these nails :)
*PRESS SAMPLE