Hey friends, happy Sunday! I have a Color Club Twiggie Swatch and My Little Pony nail art to show you today.
The only Twiggie I knew until finding the amazing Color Club Poptastic collection was the world famous English model Twiggy, known for her super skinny look and long eyelashes. However, as much as I enjoy the sight of a beautiful model, I do enjoy the sight of a beautiful nail polish more :P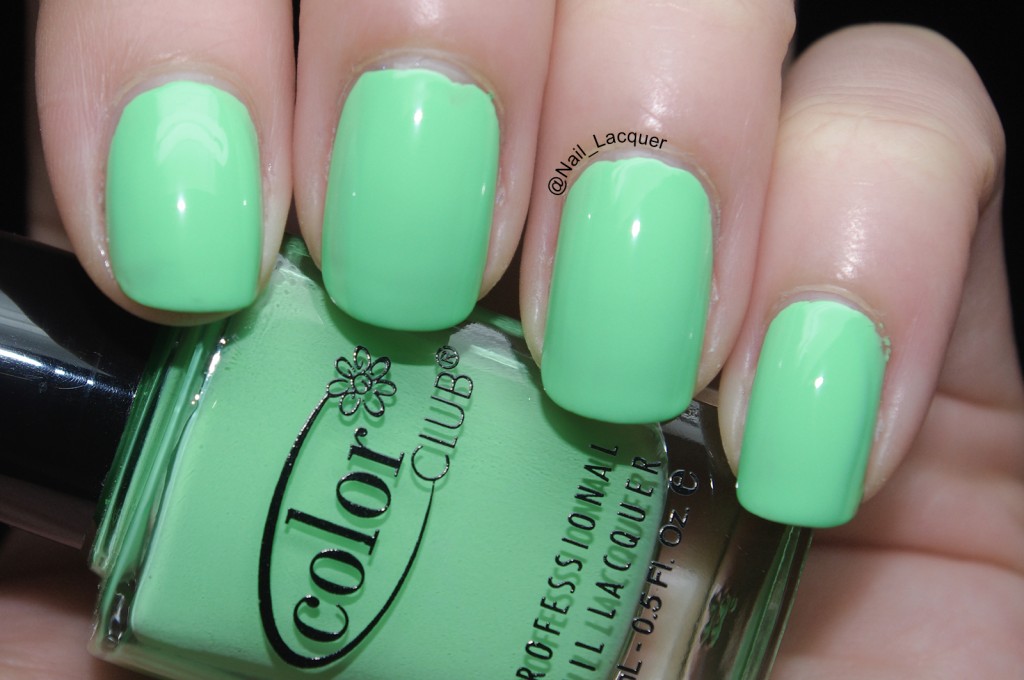 Color Club- Twiggie (2 coats, no topcoat, artificial light).
Being presented in a neon collection, Twiggie most certainly looks rather pastel, but put it under an artificial light and it will show you it's true beauty, a neon glow. Under a daylight it looks like a darkish mint green with a creme finish. Really easy to apply with a great formula as all the Color Club polishes. Definitely one of the best of the Poptastic Collection.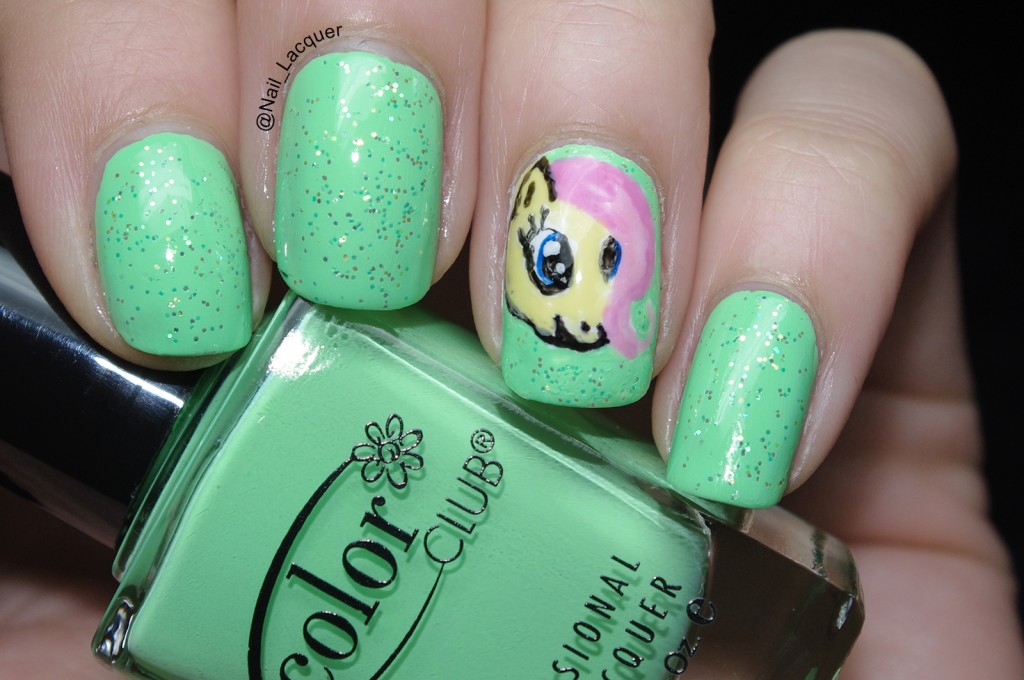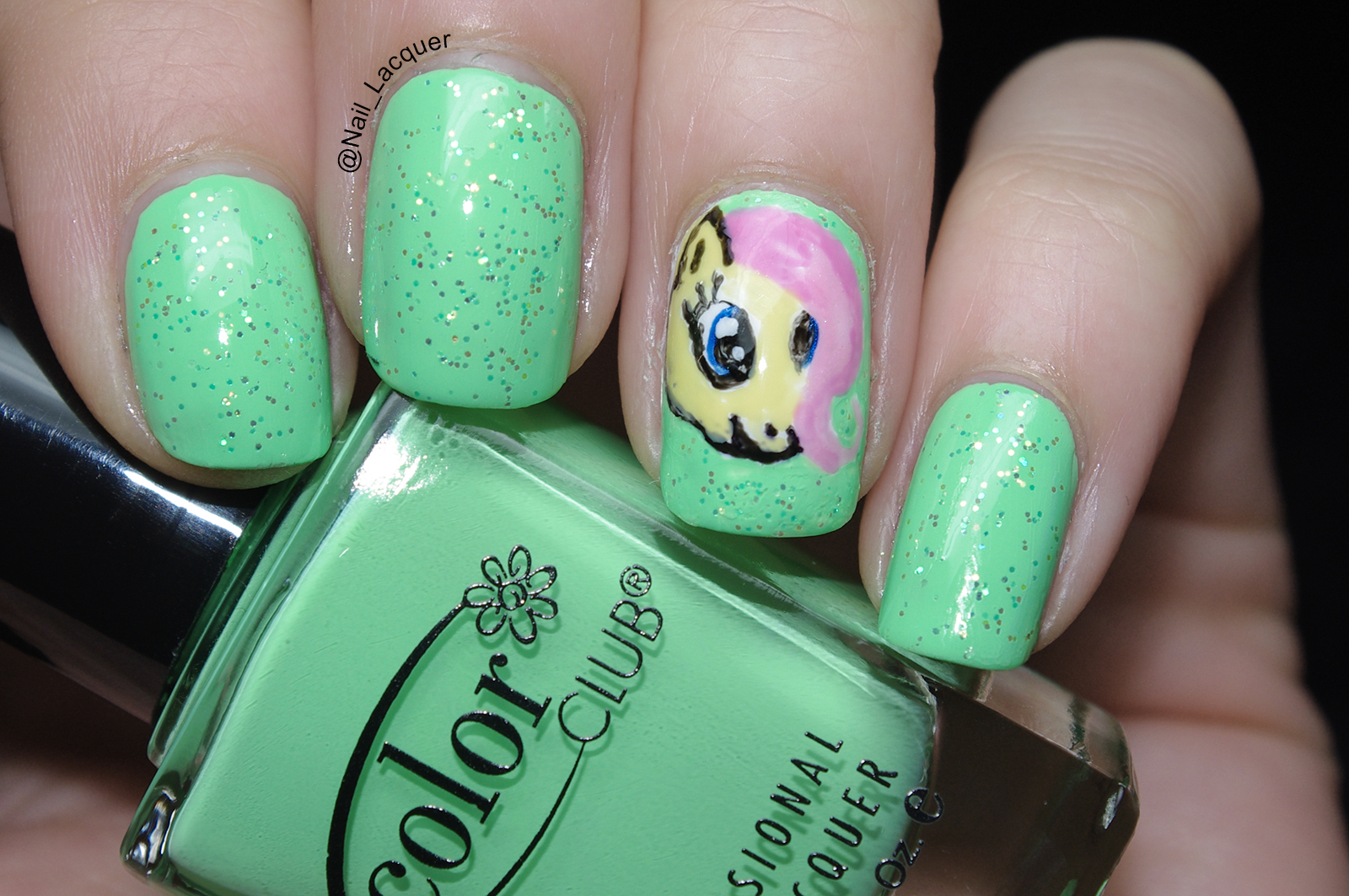 My Little Pony Nail art.
After doing the swatch I decided to add a little sparkle with LA Colors Sassy Sparkle which looks rather lame on the photos as my ability to photograph glitters is hmm… in the need of improvement I would say :P Anyway to add some more cuteness I painted the sweetest of the My Little Pony gang (in my opinion) Fluttershy.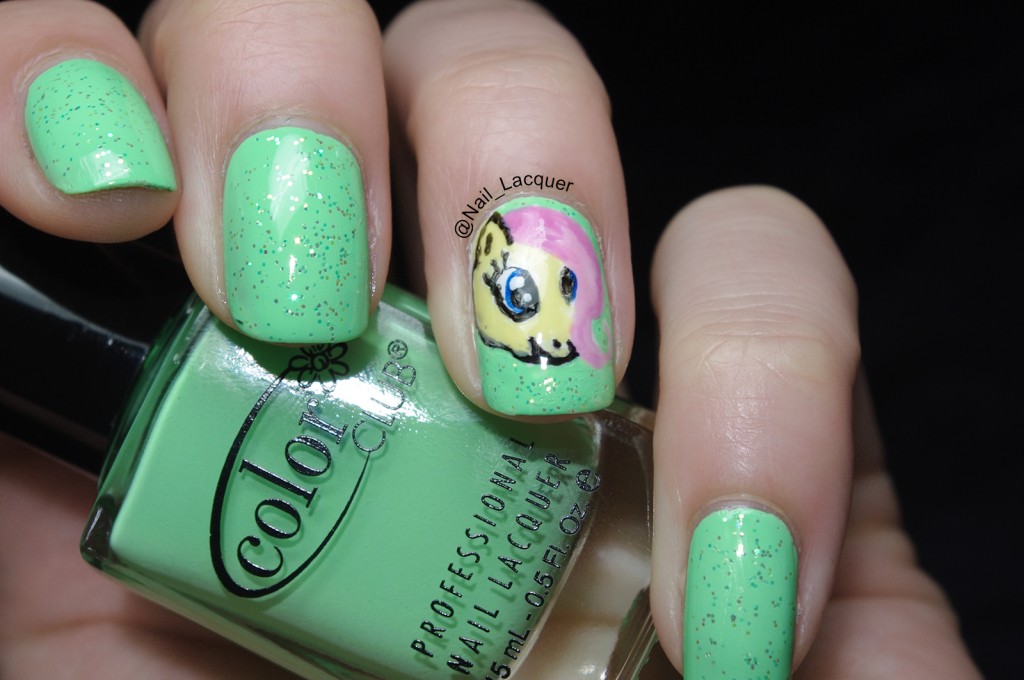 Fluttershy represents the element of kindness and I think that is a treat that every person should have. Imagine how much better the world would be if people would be more kind to each other. I'm not even talking about monetary kindness, but verbal kindness. Kind with a good word, encouraging and complimenting each other. I am going to try to do that more from now on :)
Feel free to let me know in the comments which one is your favorite My Little Pony character and why ;)
Thanks for reading and have a great day!