Hello! A couple of months ago I arranged a monthly challenge with some hand made polishes I had made. Unfortunately when the challenge started I lost my whole blog and it took me ages to get back on track with my blogging and therefore I wasn't really a great host. To be honest, I basically gave up blogging as I had lost all my hard work, but seeing other bloggers posting their beautiful looks showed me how much fun nail art is being it stamping or freehand. Seeing other people post their beautiful looks gave me the motivation to restore my blog as much as I could and to continue doing what I love. I have continued blogging slowly but surely. I am pleased to show you that by the last month of the challenge I even managed to create some nail art!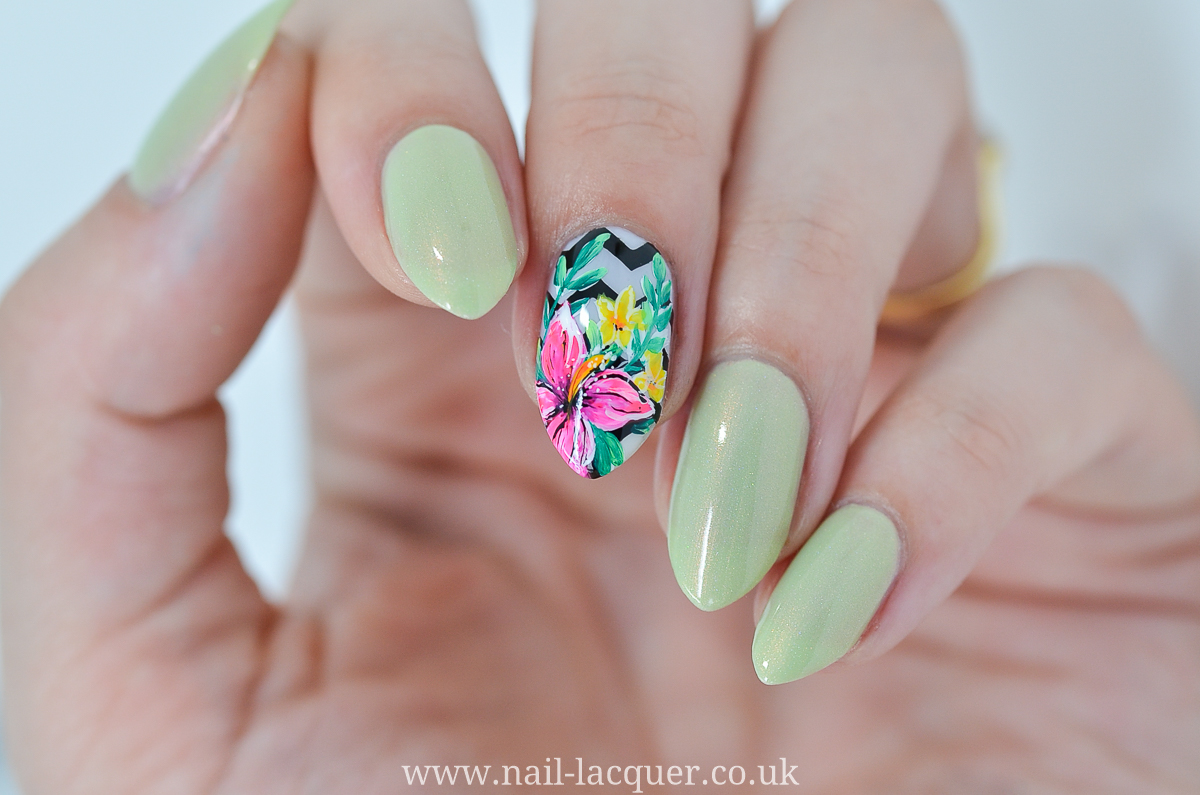 Firstly, the polish for August nail art challenge was called August. August is a light green polish full of pink to orange shimmer with a hint of holo. For my nail art I used a combination of freehand and stamping. I stamped the base using black Kaleidoscope nail polish on top of OPI Funny Bunny. I then used a mix of acrylic paints to create the flower. The flower was inspired by Instagram user Jana nails. I just totally love all of her work!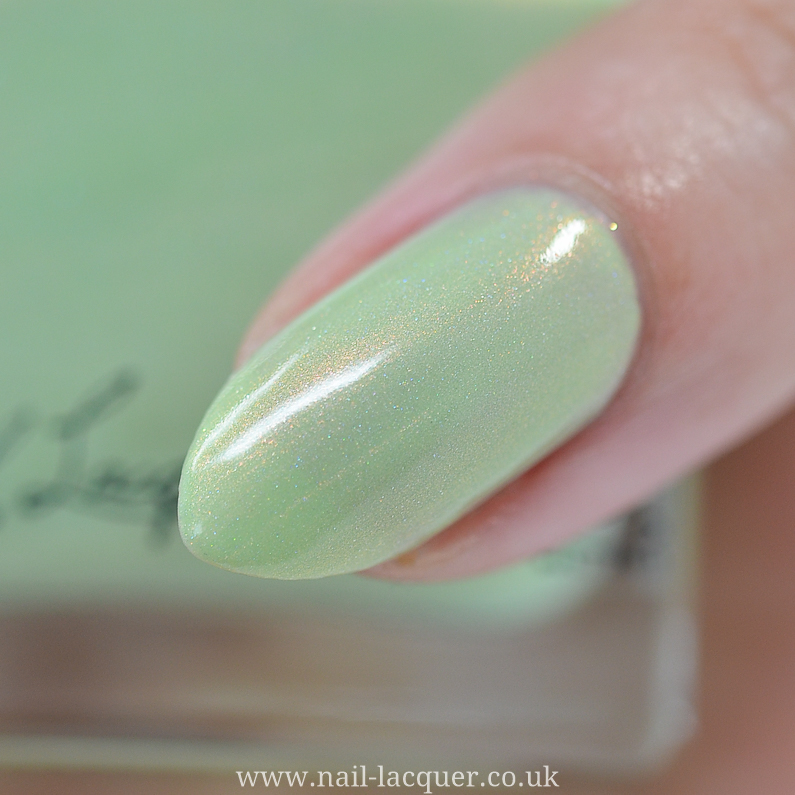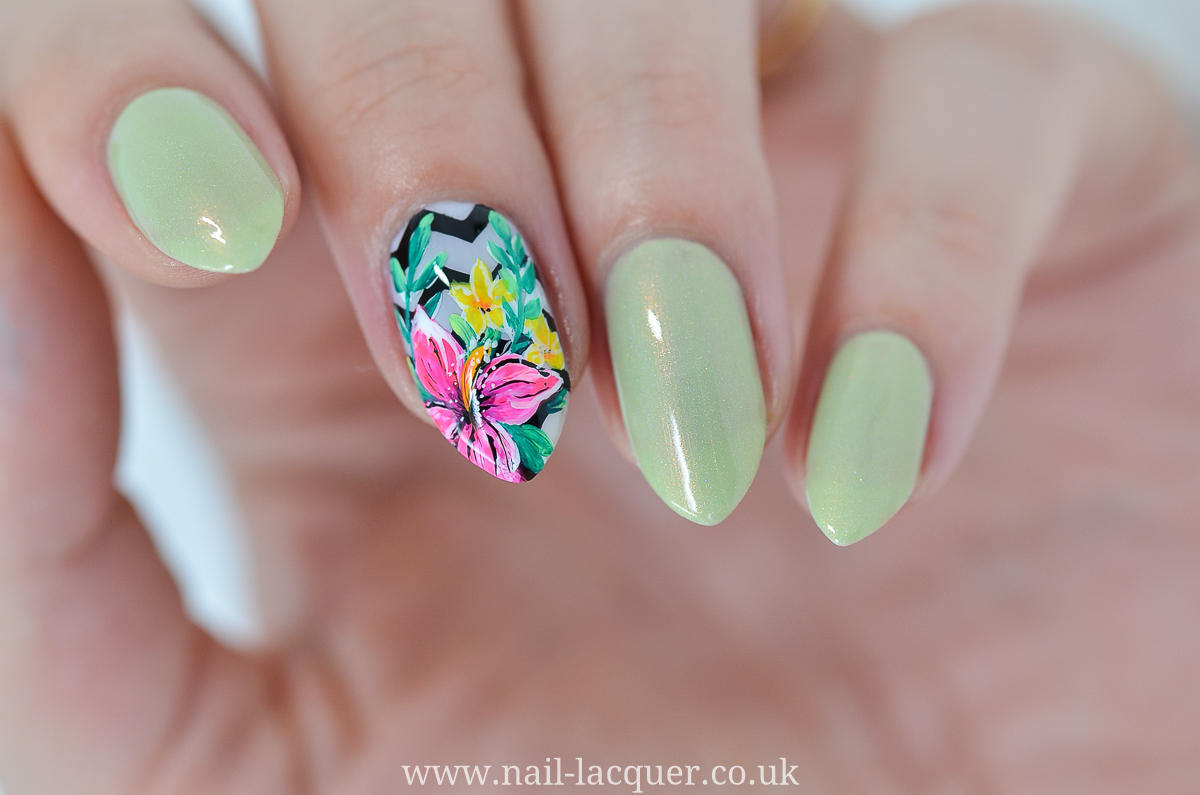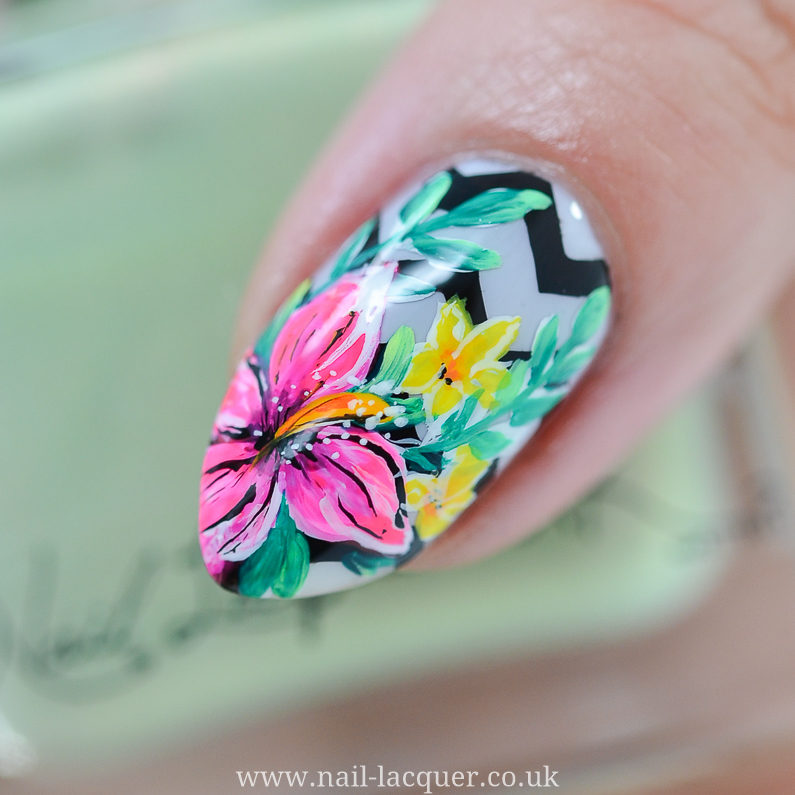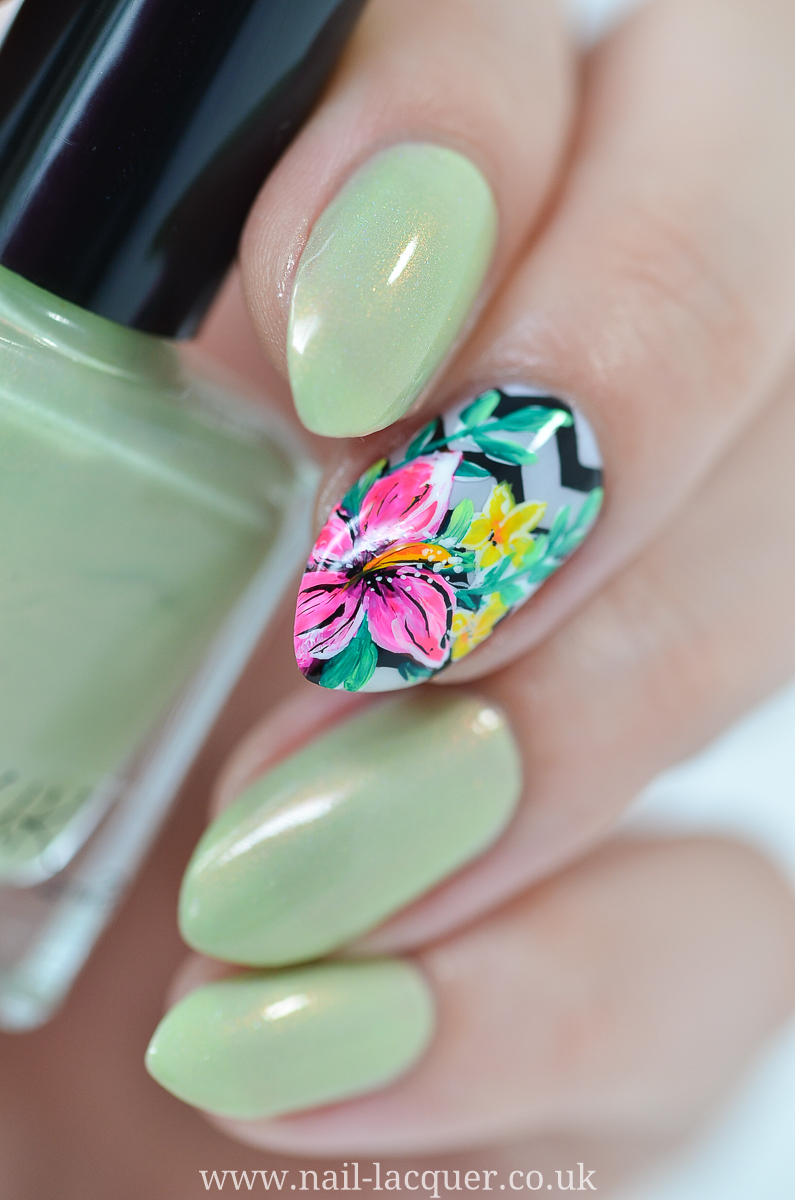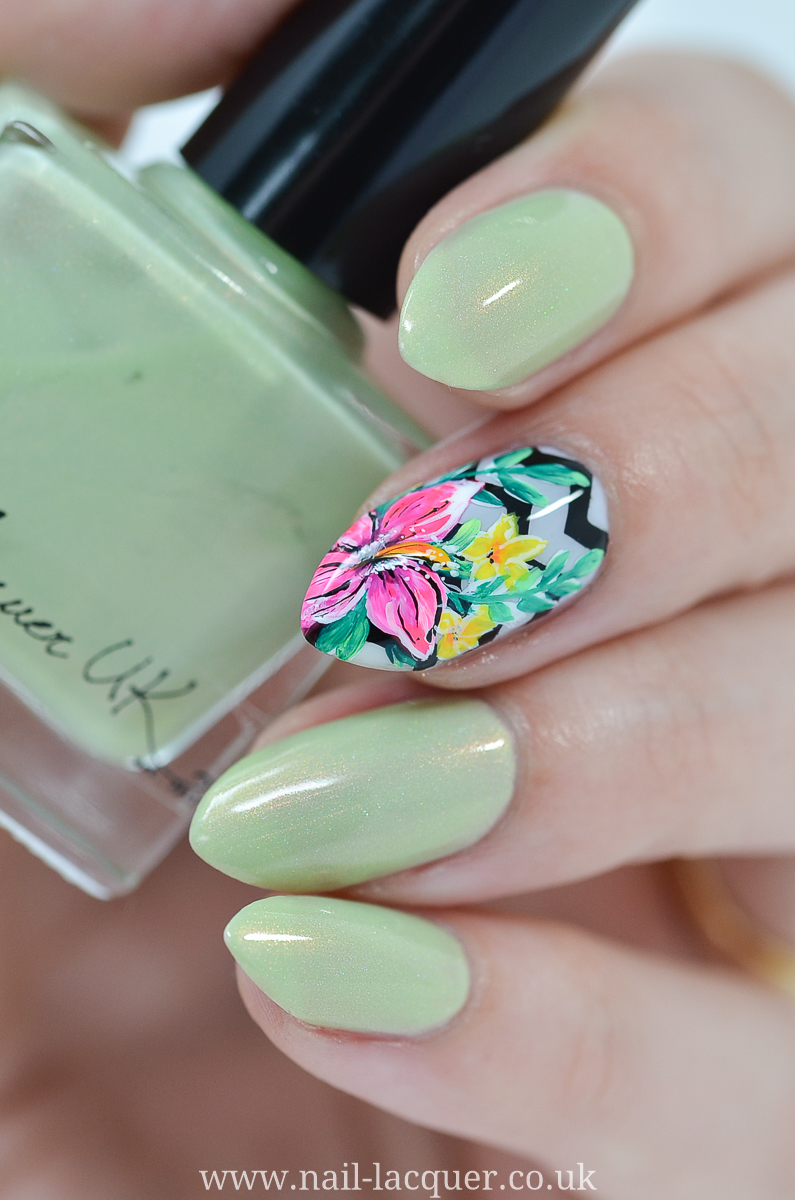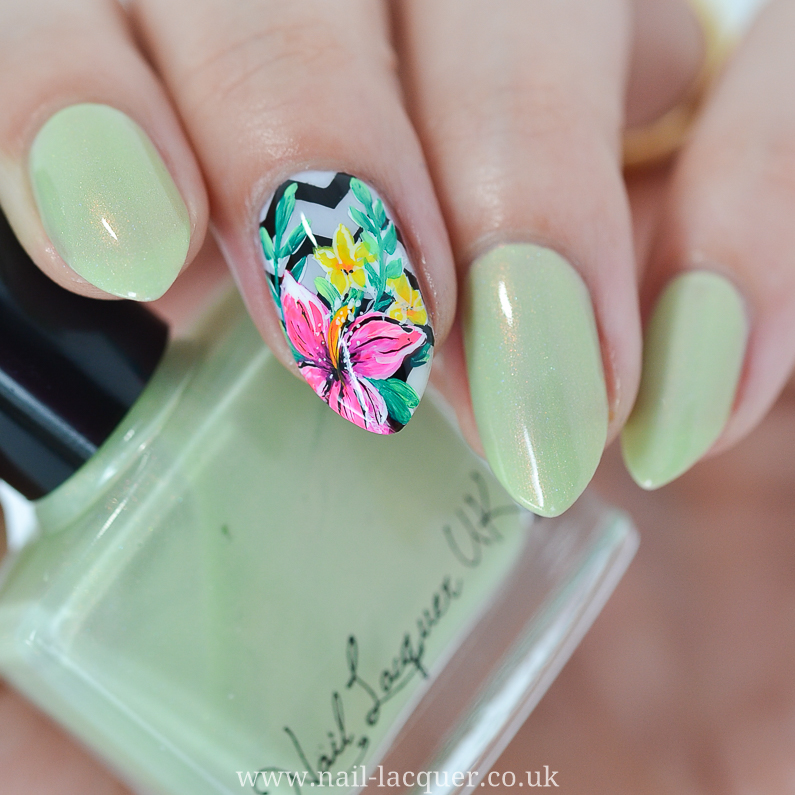 Now to the amazing bloggers who have been committed to this challenge and created some beautiful looks over the summer.
I can't tell you how much I loved seeing all the nail art creations! A huge thank you to all the nail artists who participated. If there is someone out there who is loving all the four polishes used I have some left over that I am happy to give away to a nail polish and nail art lover. Just send me a message :)
Thanks for reading xx