Hi, today I have some pastel flowers nail art to show you. I used the new Barry M Gellys and a few of the Silk collection polishes for this design. Looking back at the past month I have been using a lot of Barry M polishes :D I just counted them and I own 27 Barry M polishes. I think I would have more but I sold few of the Silks because I wasn't too keen on the colours. I don't sell my polishes too often, to be completely honest- I find it rather difficult to let go most of my babies (even if I don't like the colour!!!) I guess I am a bit of a hoarder when it comes to polish…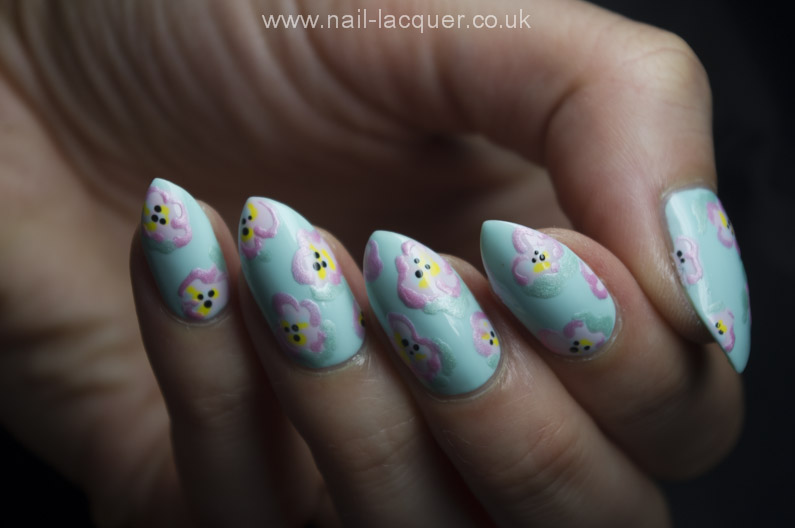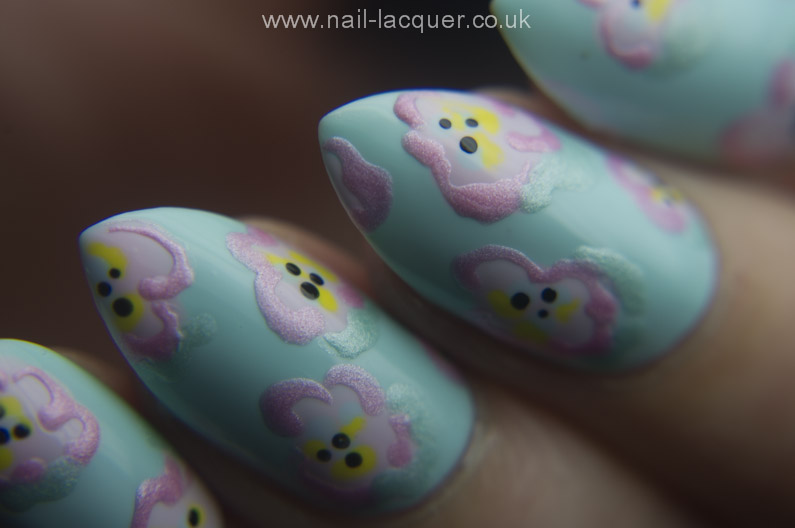 I started off with Bary M Sugar Apple as a base, SERIOUSLY this colour is so amazing! I then added Rose Hip using the largest dotting tool and making flower shapes. I added smaller dots using Barry M Huckleburry, Nails Inc. Belsize Park and Nails Inc. New York Noir in the middle of the flowers . I topped it all up with Poshe top coat. When the top coat was dry I added matte pink outlines with Barry M blossom and matte green leafs with Barry M Meadow.
I was quite satisfied with the result, especially loved how well the silk and creme finishes worked together :) Definitely planning to create some more designs playing with different finishes.
Thanks for reading xoxox