Warning! The Pedi-Sox review post contains images of feet.
Good morning! Today I have a Pedi-Sox review for you. The Original Pedi-Sox® are socks that are designed for keeping your feet warm while you are doing your pedicure. What makes them different from your every day socks is the hole at the end of the socks giving your toes the freedom to peek out and get polished.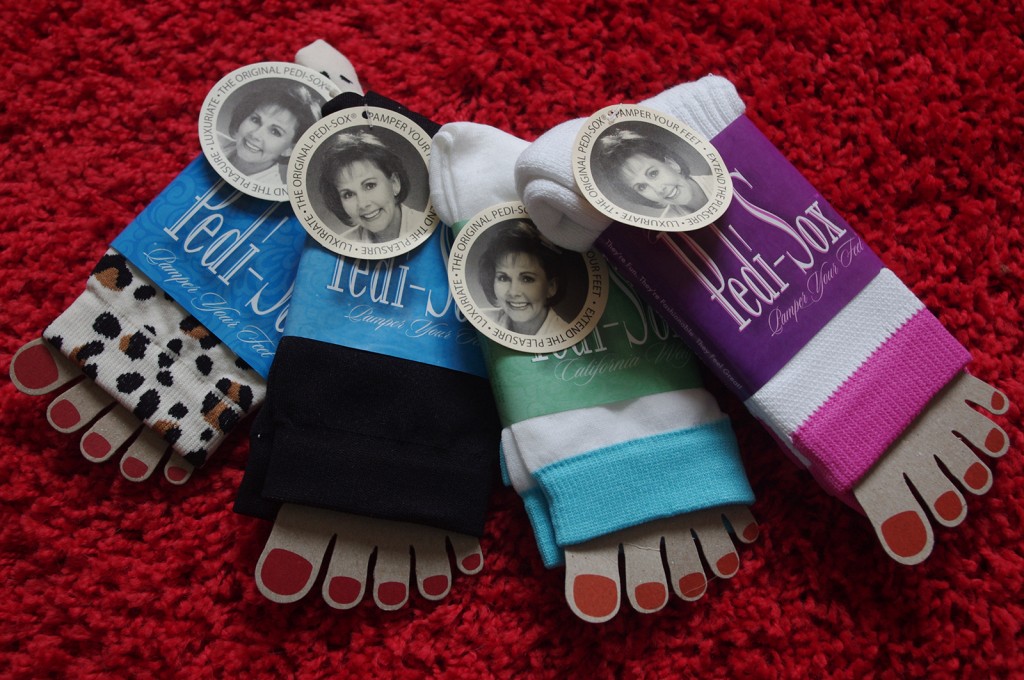 The Original Pedi-Sox®.
The socks come in 5 different styles: The Original Pedi-Sox®, Professional Pedi-Sox®, California Summer Weight Pedi-Sox ®, SPA Deluxe Pedi-Sox® and Ultra Pedi-Sox™. So far I have had a chance to test out the Ultra Pedi-Sox. These are super cute leopard printed and the softest version of Pedi-Sox.
These super-long "nubs" are my toes lol. I polished them the same pattern as the Pedi-Sox I'm wearing and used the same polishes as I did in my jaguar nail art post few days ago. The socks did exactly what they were supposed to do. My feet were cozy and warm while doing my nails and the most important for me- when I was walking around my feet were protected from all the dog hair that always sticks to my feet! I was really pleased with that :)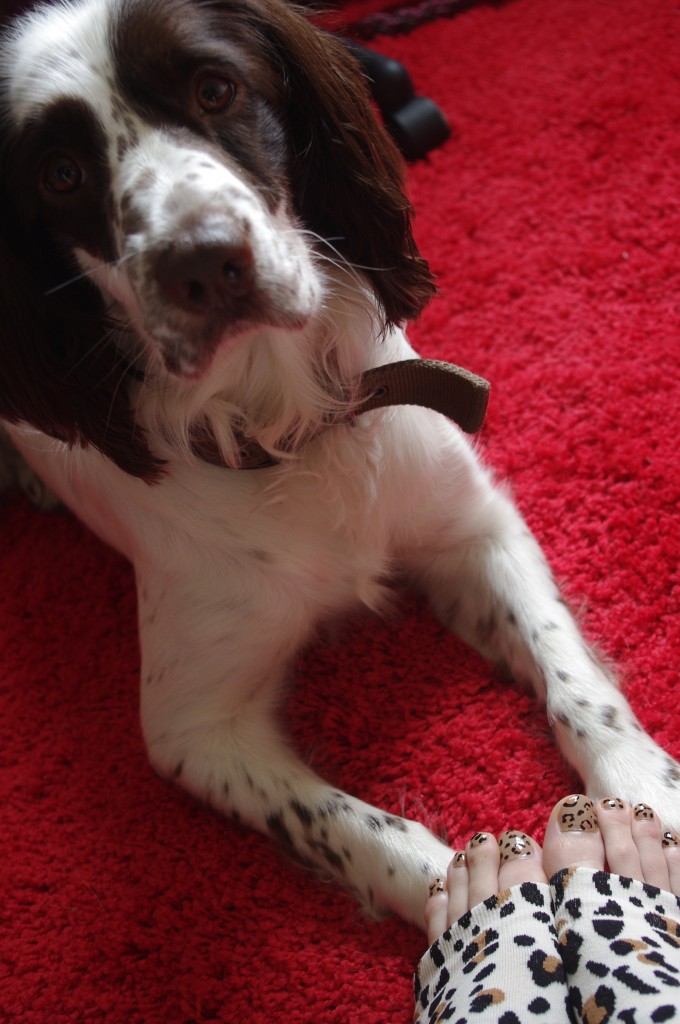 And here's my pooch admiring my freshly polished toes and waiting for her paws to be pampered.
The Original Pedi-Sox are definitely a product that comes to a good use and I would recommend it to  anyone who likes to pamper their feet and do pedicures. Pedi-Sox will keep your feet warm while you spend all night creating that super detailed design that you always wanted but never did because your feet got cold.
You can purchase The Original Pedi-Sox from Only Fingers + Toes (UK) and Official Pedi-Sox website (USA).
If you fancy a pair of Pedi-Sox for free keep updated with my blog as there will be a giveaway soon!
* PRESS SAMPLE