Hey there and happy Wednesday!!! I am showing you Pocket Money Polishes Bad Romance swatches today.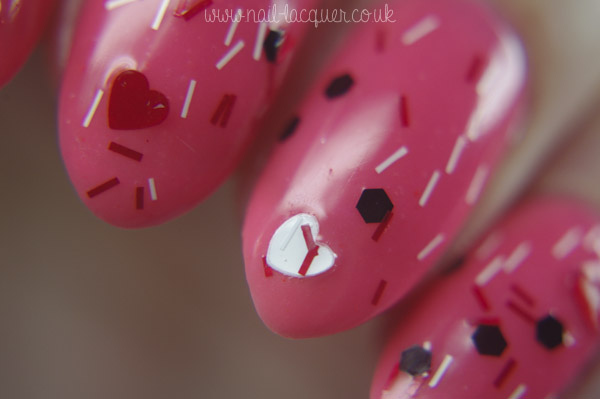 Pocket Money Polishes Bad Romance is a glitter topper full of red/white bar glitter, black hexes, white and red hearts. On the swatches I am wearing two coats with hand placed hearts. The polish was overall easy to apply. It took a bit of fishing with the heart shaped glitter but it is pretty common considering it's size.
This polish is great, I think the black hexes balance the red and white look wonderfully and the hearts are just prefect considering it's Valentine's Day soon!
Thnks for reading!!! xoxoxox