Hello and happy Sunday! It seems as I haven't done much nail art this month so I decided to dedicate my Saturday evening on nail art. I wanted to do something special to celebrate Sochi 2014 Winter Olympics (in Russia) but wasn't in the mood for the usual sporty or Olympic rings type of many. I wanted something feminine and beautiful so I went with Russian flowers nail art.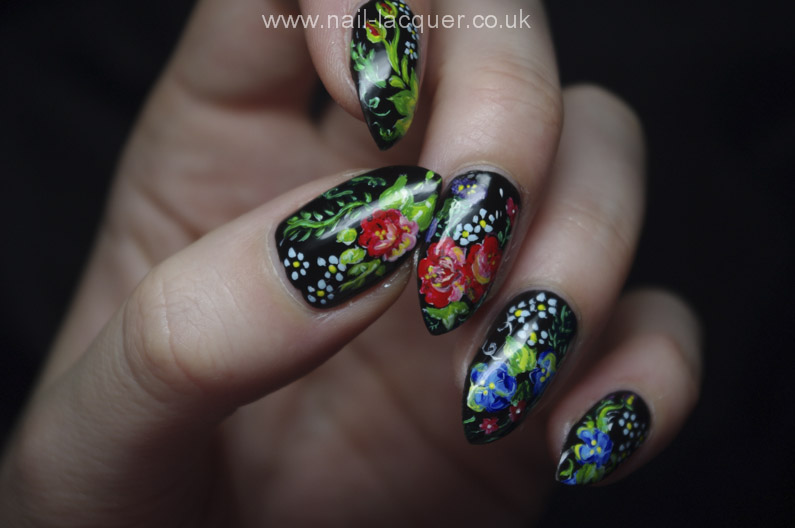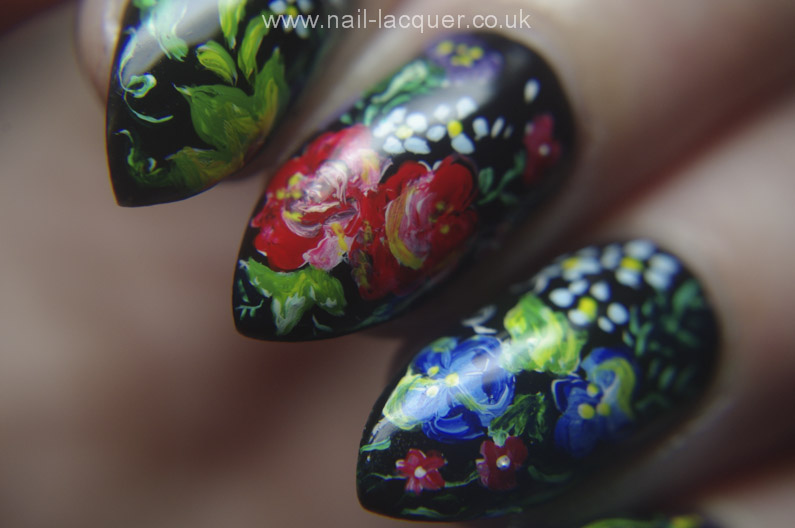 For the base of this manicure I used Nella Milano Black (see my full review of Nella Milano polishes here). I like this black because it is one coater and dries reasonably fast. For the nail art I used Reeves acrylic paints. For detailed nail art you need good quality acrylic paints as they are more opaque and the formula is better. In addition to good acrylics you need a good quality nail art brush. I used my new Pro Arte brush in size 0000. The brush was quite good actually, I hope it'll last for a while as my old brushes are getting too old and losing their magic. I am planning to use this one only with acrylics and not nail polish to extend it's lifetime.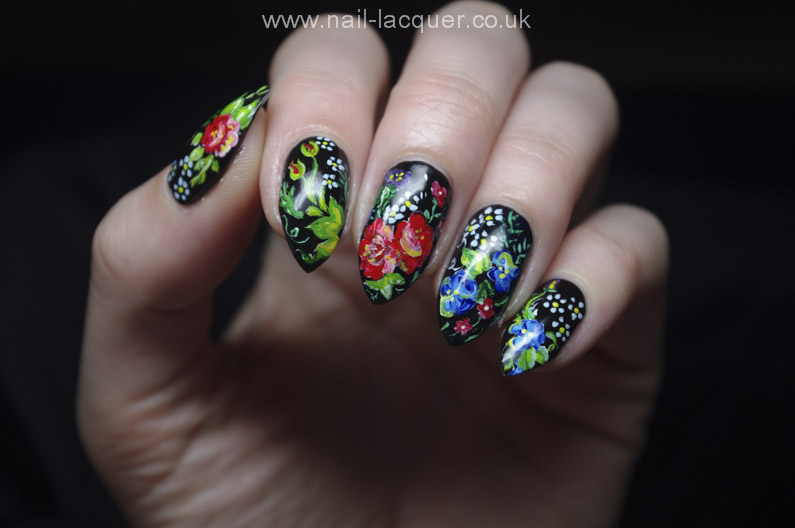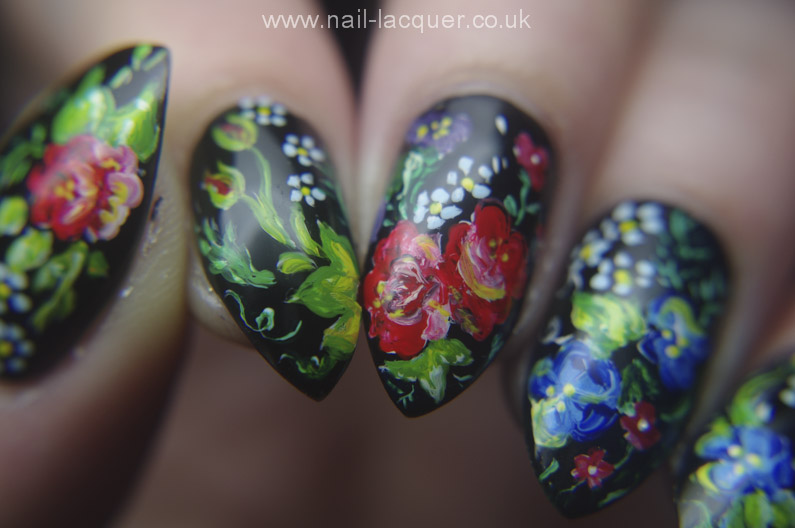 I topped it all up with one coat of Gelous and one coat of Poshe fast dry top coat.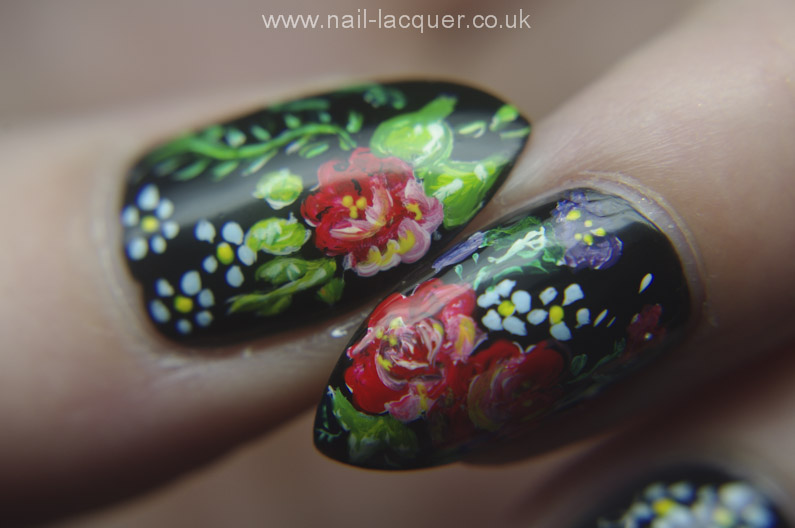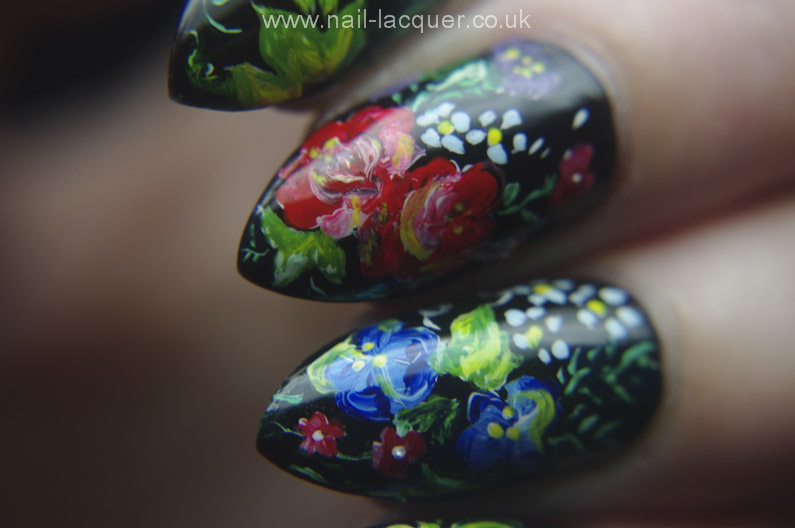 When I do nail art I always do my left hand first, look the outcome and then decide if I am going to bother the right hand or not. I really liked these flowers so I decided to do both hands. Here's how it went: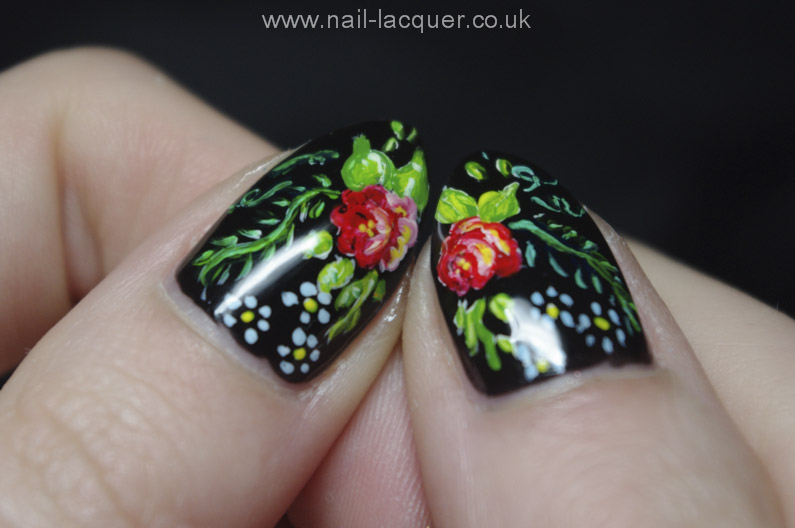 Yayy, looks like both hands turned out okay! Thanks for checking out my Russian flowers nail art, I hope you'll enjoy watching Sochi Olympics 2014!