Hello, second post today :) I am showing you an old swatch of a beautiful vintage nail polish that I managed to find via facebook marketplace. Versace v2077 vintage nail polish is a very sought after vintage gem. I haven't seen many of them around, but google showed me that there has been one listed on eBay for $140. To be fair, it is unclear if the item actually sold.
Unfortunately mine is certainly not worth nearly as a new and unopened boxed Versache would be. Mine is actually slightly used store tester. Nevertheless, a great second hand find.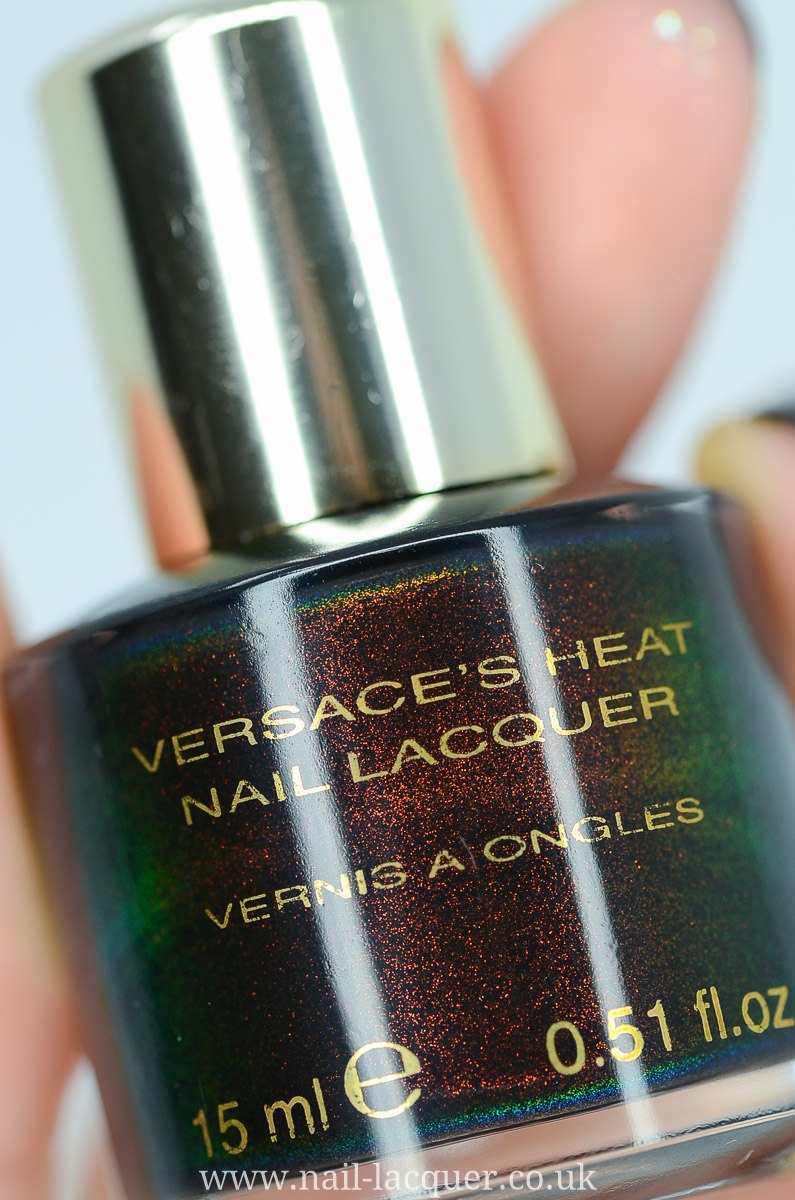 Versace v2077 vintage nail polish review
Versace v2077 is a black polish full of original unicorn pee pigment. It is a very old polish, I would guess from end of 99's or early 00's.
Compared to all my other unicorn pee polishes, this certainly has been the hardest to capture. In addition, the vibrant duo chrome effect visible in the bottle isn't that obvious on the nail. From normal distance, it's pretty much just a normal black polish. Furthermore, it bloody chipped the next day!
On the swatches I am showing two coats of colour with top coat.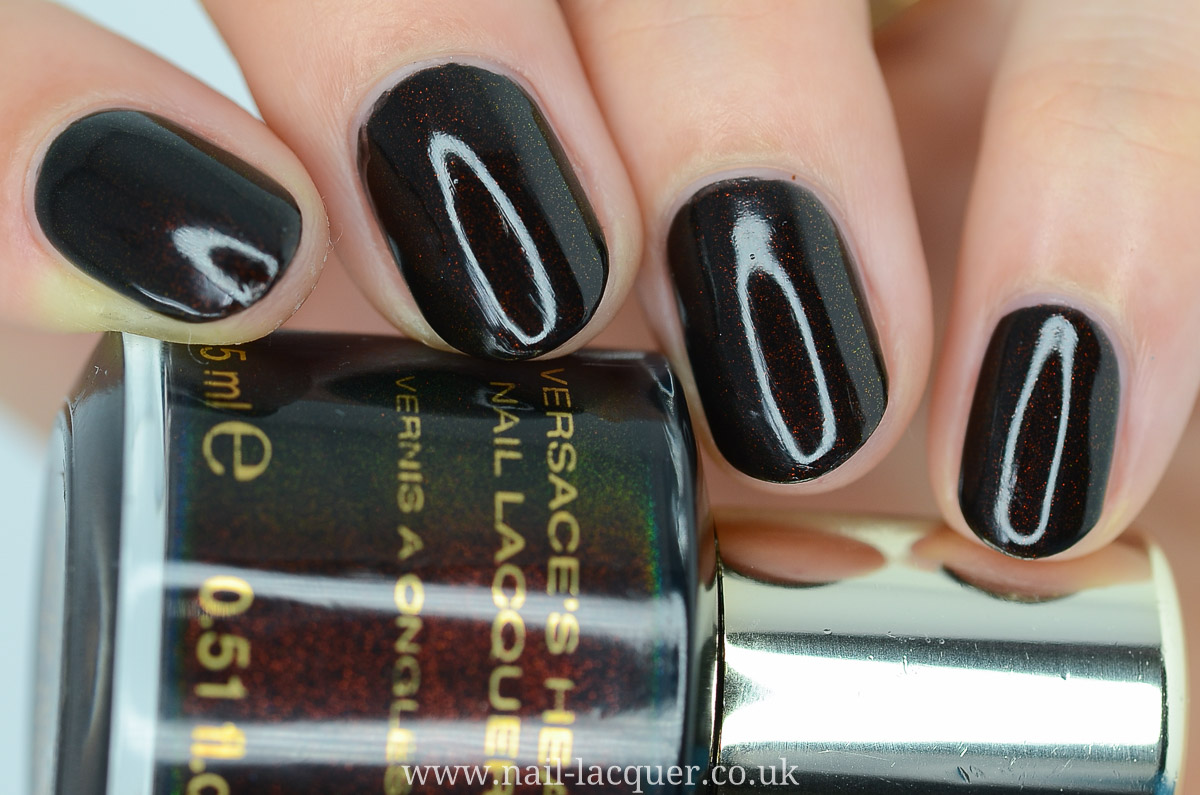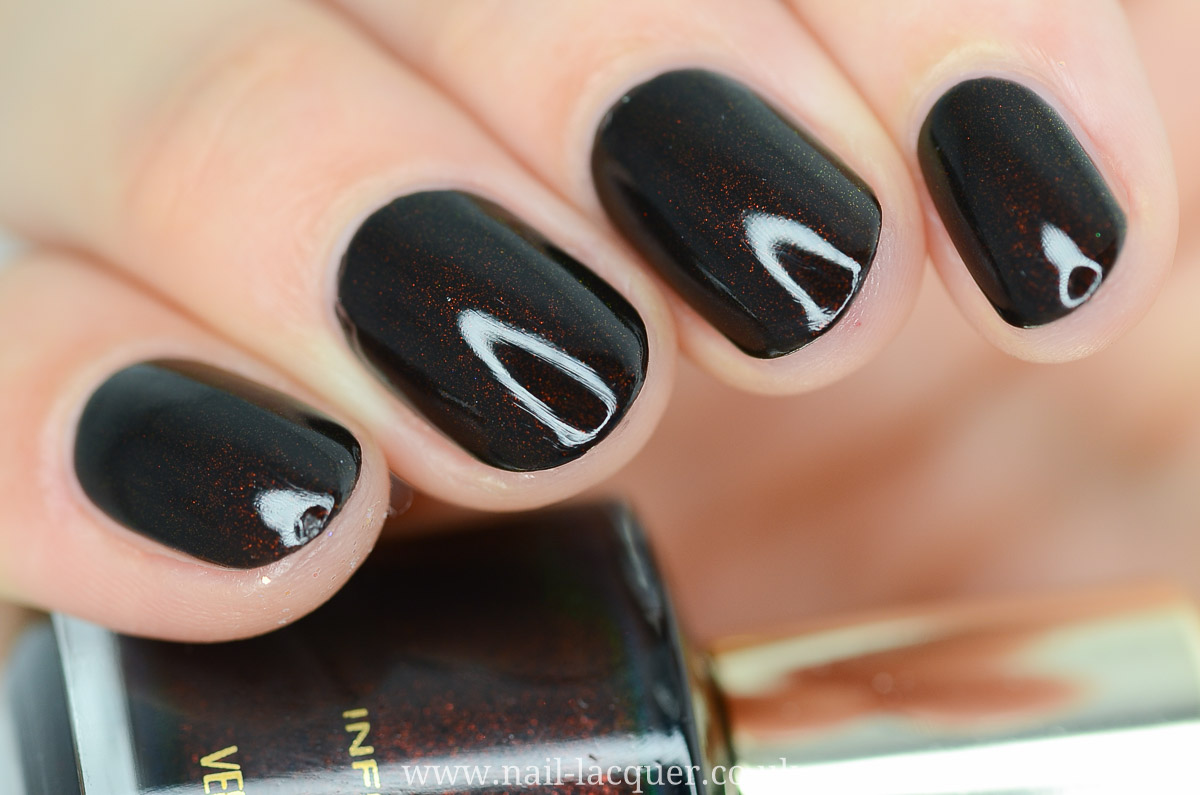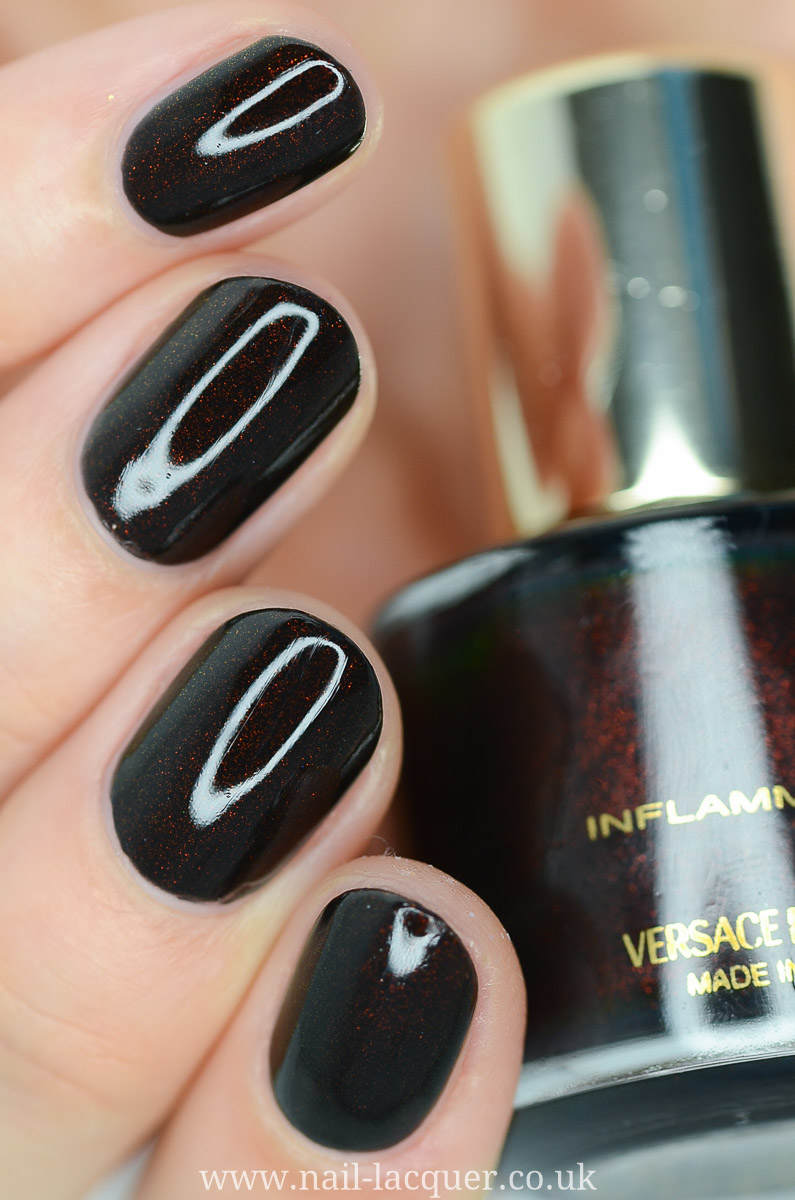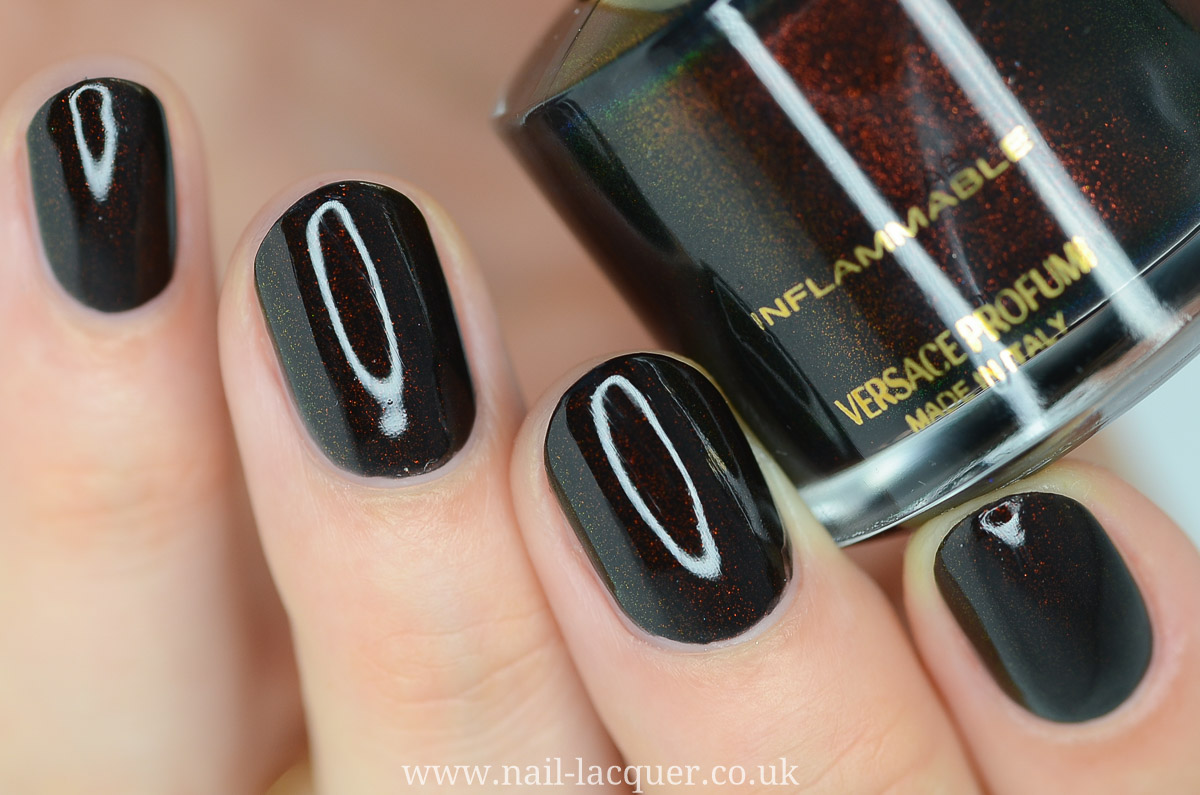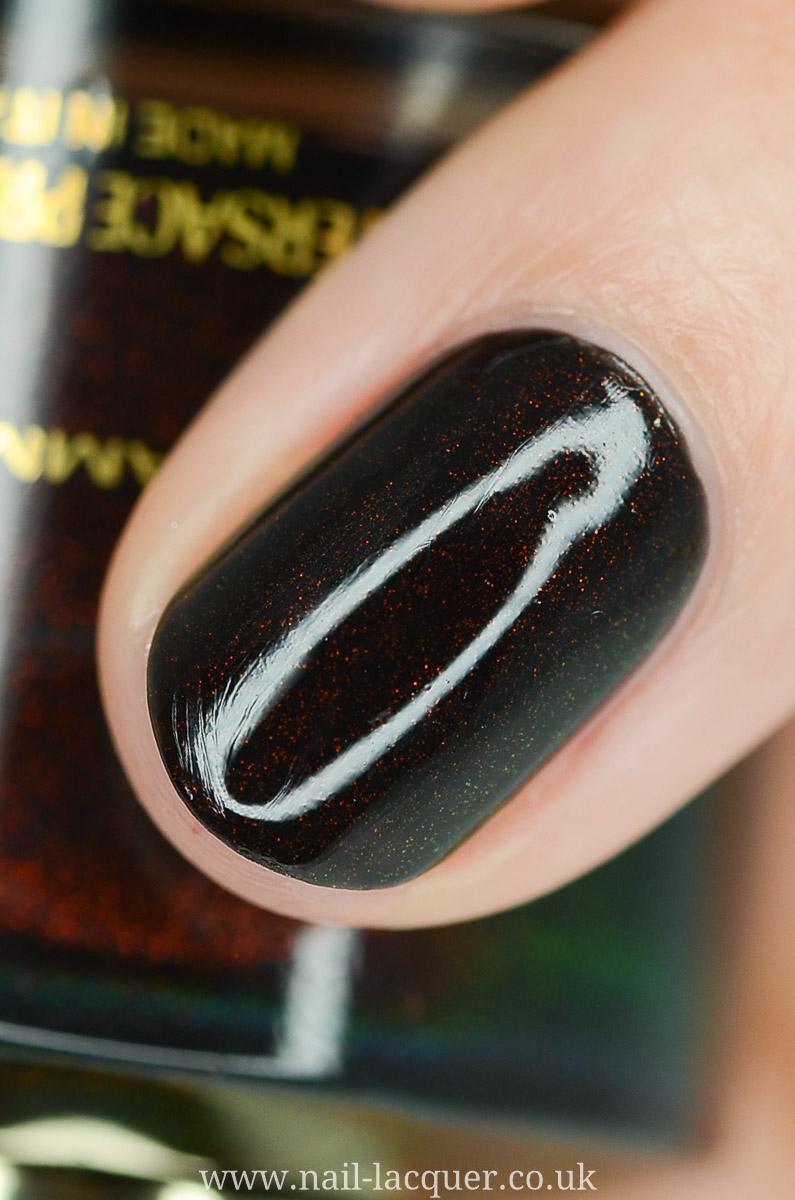 Overall this is a lovely polish, but it wasn't as stunning as one would expect considering the hype.
Excuse the short nail swatches -I swatched this a couple of weeks ago just after cutting my nails down.
Thanks for reading! If you enjoy vintage nail polishes, check out my other swatches here.