Hi, I am taking part of another challenge today. It is called British Nail Bloggers: Colour Me Crazy Challenge (big thanks to Kerrie for arranging it). Every week we will be featuring different colours and today's colour is red. With the red theme I decided to do some summery watermelon nail art.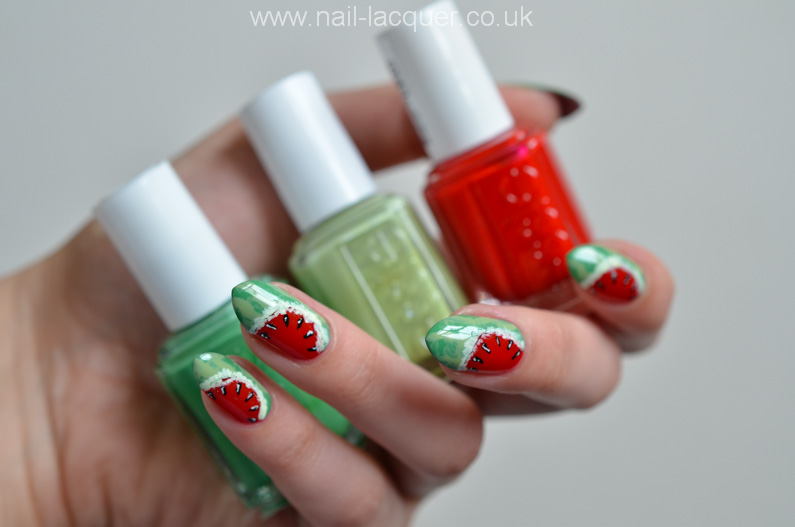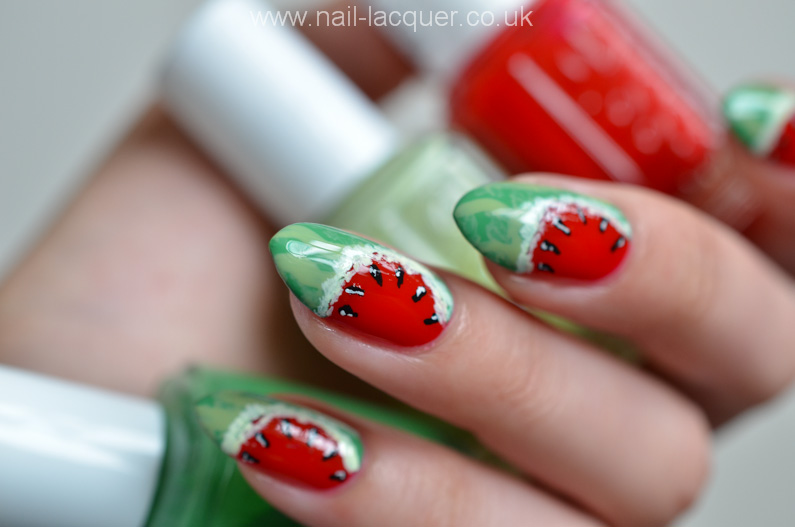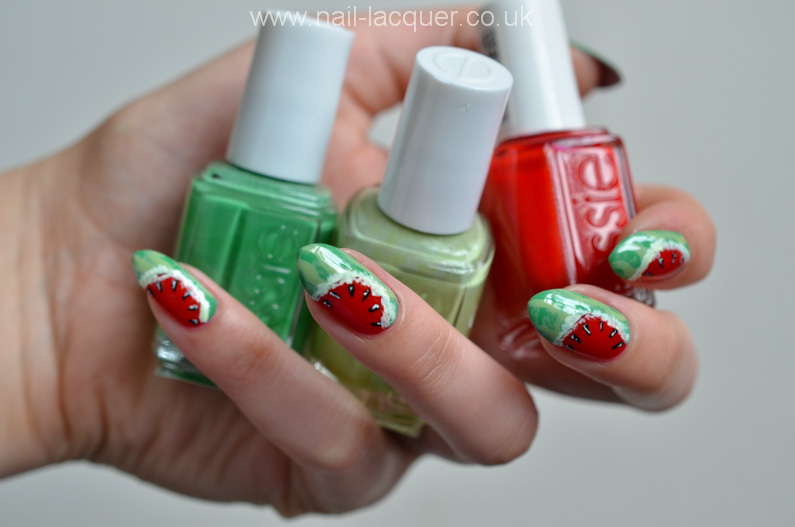 For this design I used three Essie nail polishes. I started off with Essie Russian Roulette, a sexy red polish with creme finish. On the swatches below I am wearing two coats of polish with no top coat.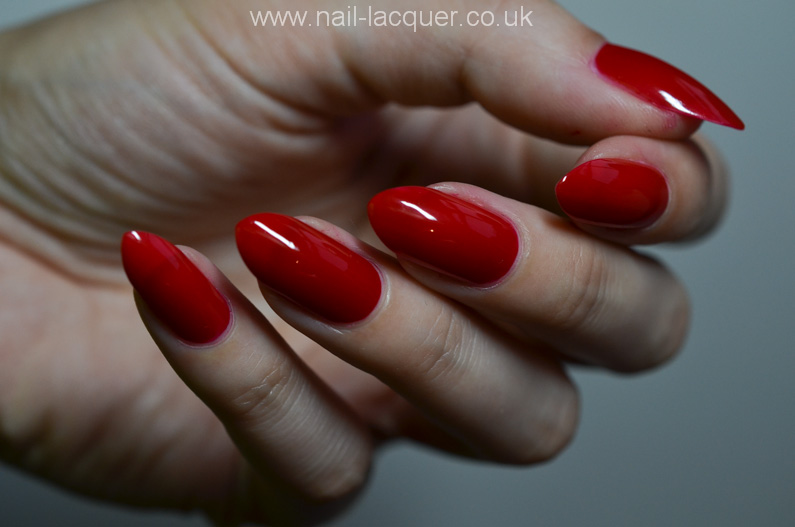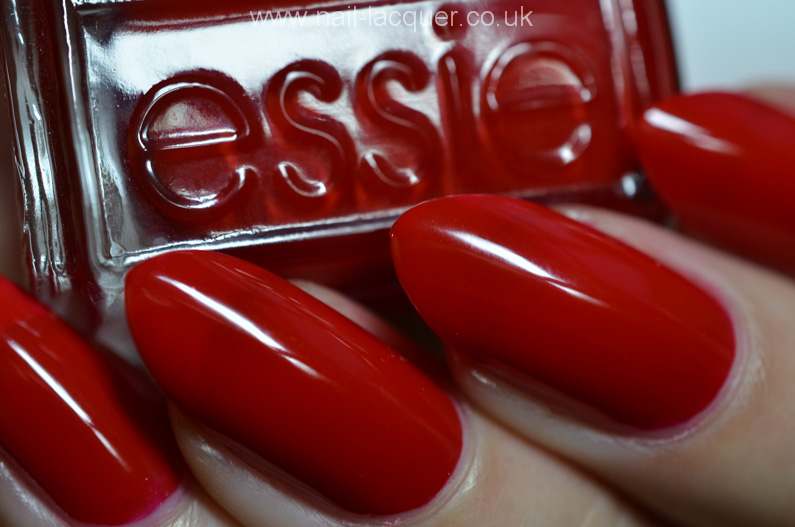 For the green parts I used Essie Mojito Madness and Navigate Her. You can see the swatches in my Essie favourites post from last year.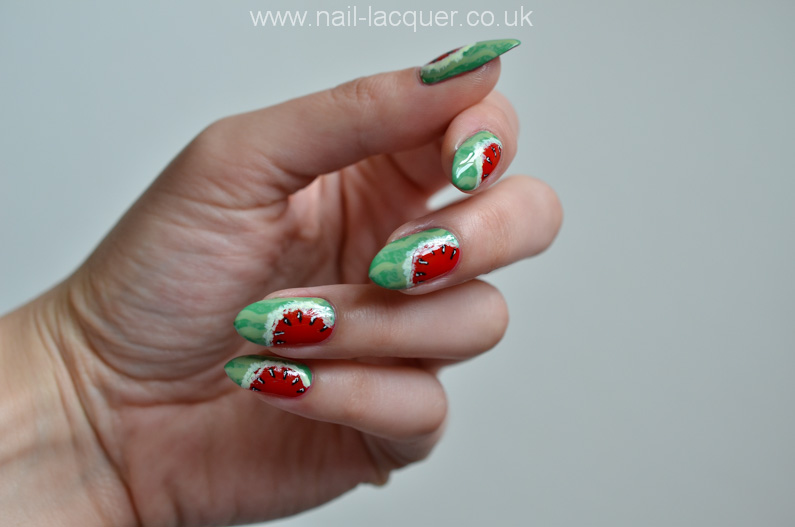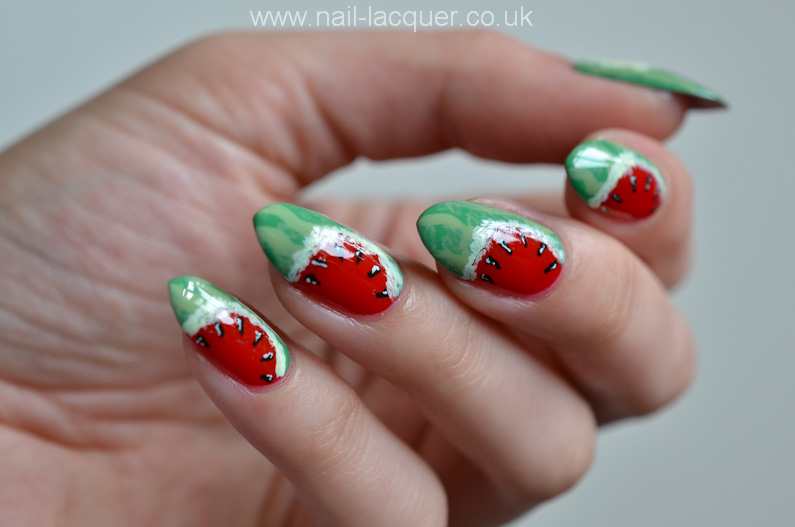 For all the tiny details I used black and white Reeves acrylic paint. I topped it all up with good old Poshe top coat (I have a 480 ml size bottle now- should last until like… next year lol).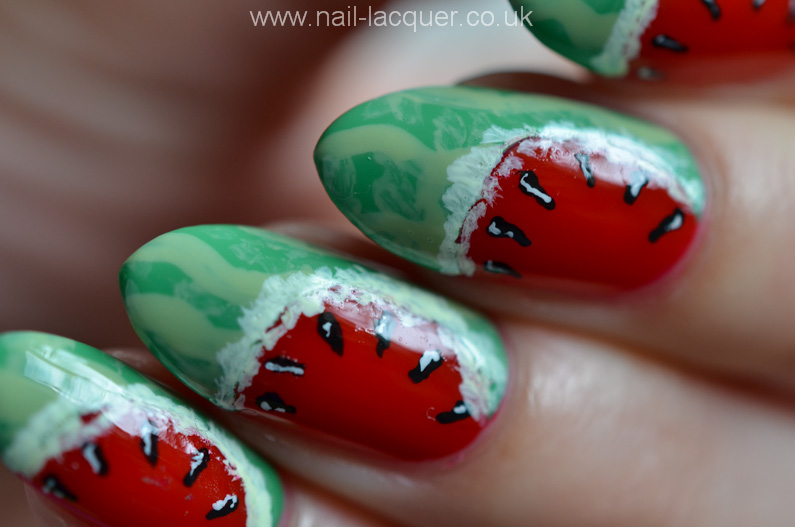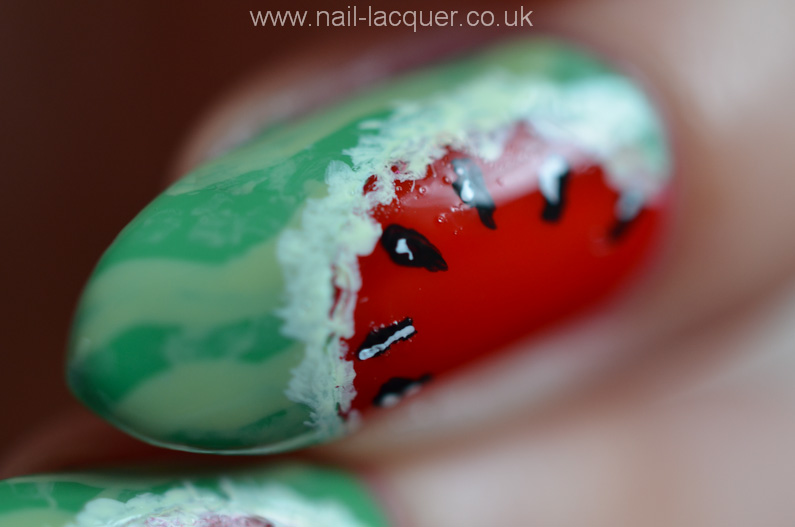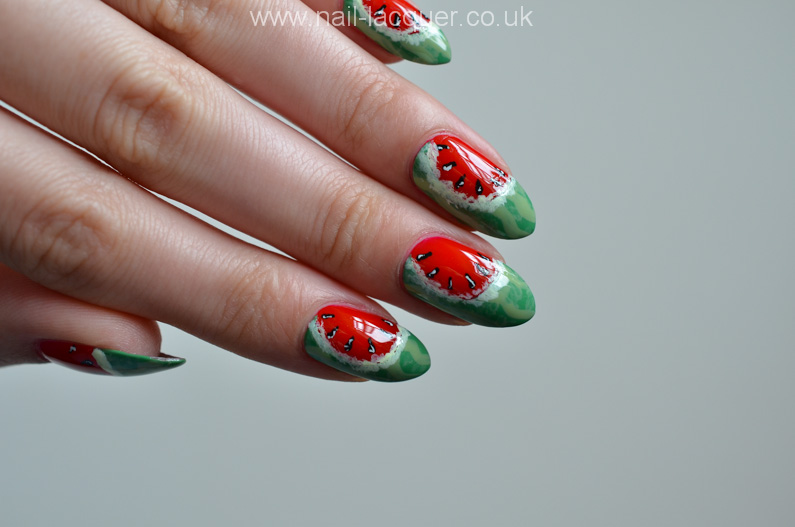 Thanks for checking out my watermelon nail art! xoxox