Hi friends! I know Valentine's Day is long gone but hearts on nails never get too old! I have prepared a simple but amazing "We Heart Nail Art" manicure for you today.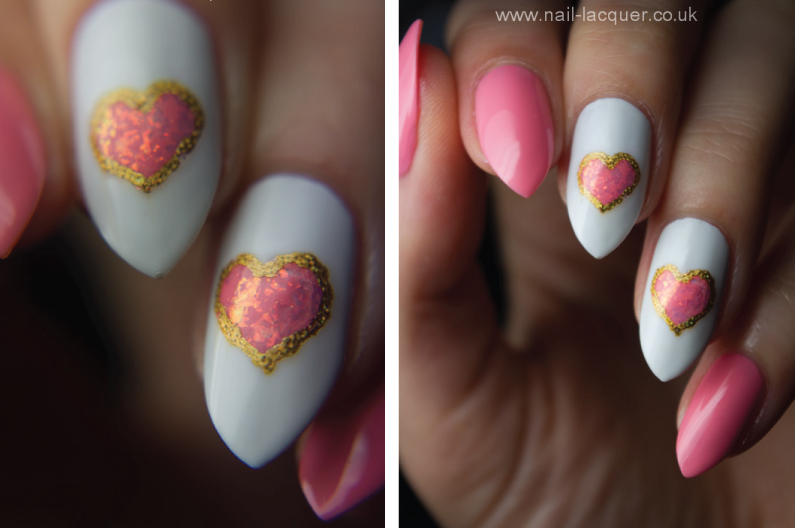 For this look I used Orly Cotton Candy on my thumb, index, pinky and as a base for the hearts. I used OPI Alpine Snow on my middle and ring finger. I added Andrea Fulerton Gemstone Overcoat on top of the Cotton Candy hearts. I topped it all up with Poshe top coat.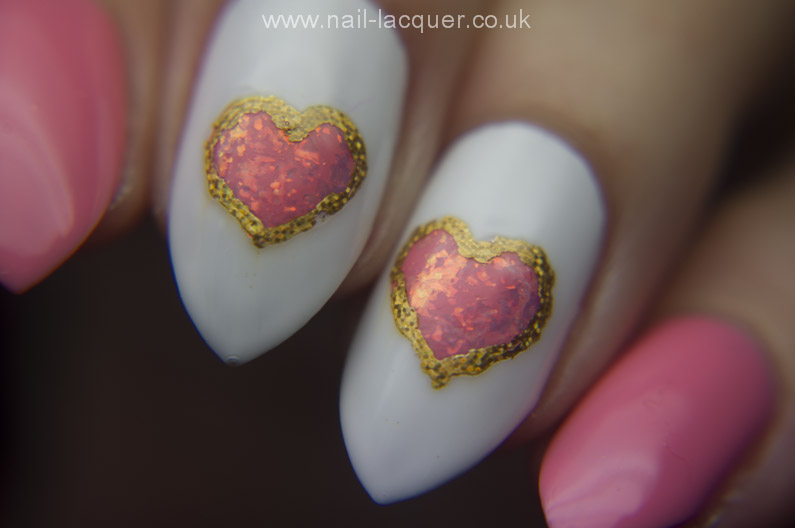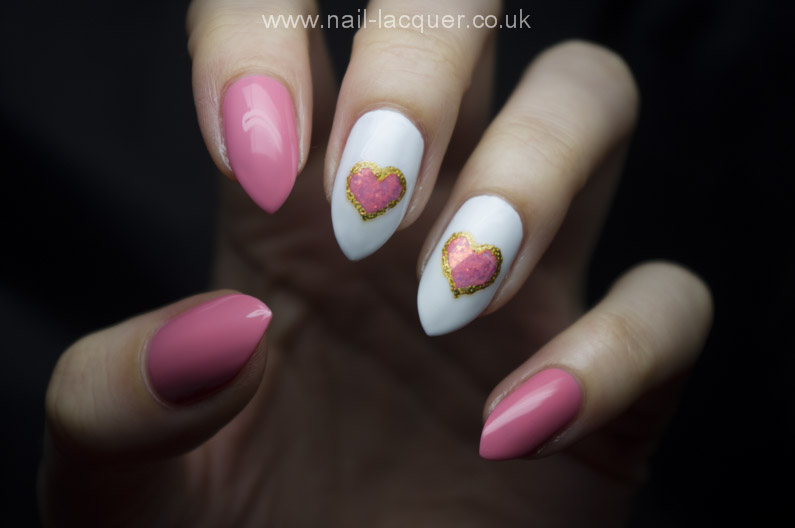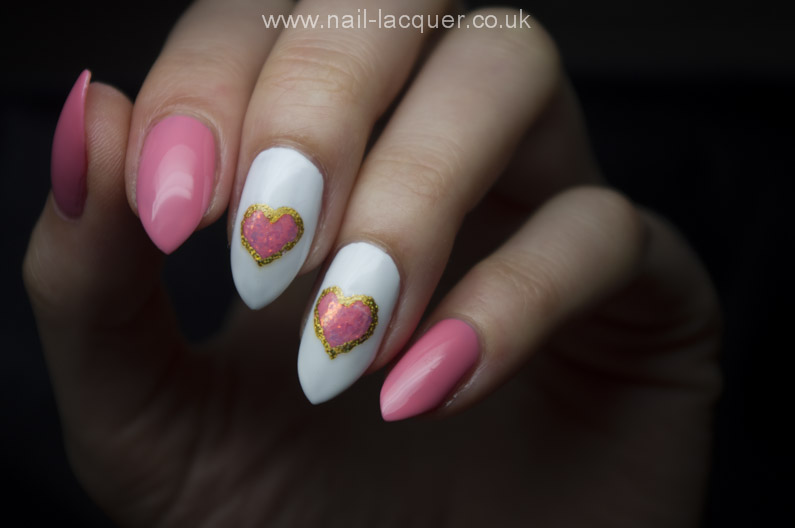 I then added the secret ingredient- nail foil! I have seen these metallic looking borders used by many professional nail artists (unfortunately I have no idea who started this trend :( Let me know if ou know!!!) who seem to apply it with gel on false nails. After many tries I figured out how to create nail foil patterns myself. Whopee!!! I am looking forward to creating loads of cool patterns with this technique, maybe even do a tutorial and show you how to do it!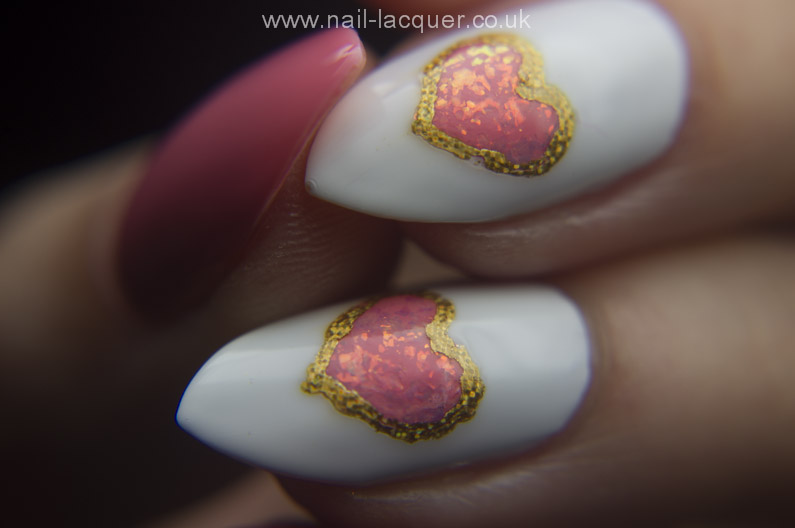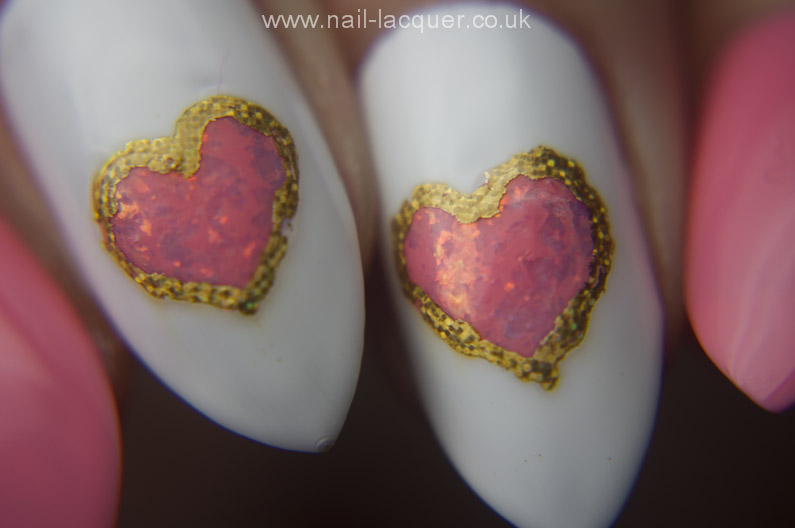 After adding the foil I used another layer of top coat and was good to go!
Thanks for reading, I hope you enjoyed my heart nails!
* This post is submission for the We Heart Nail Art blogger competition #RINAILART.