Hello! Today I am wearing something that would be perfect for a wedding nail art, a white lace stamping over natural nail with French tips. I was inspired by Tracey from Simply Into My Nails who was wearing holographic lace nails last week.
Wedding nail art
For this look I used Nail Envy and Gelous as a base (both have a clear finish). I then stamped the lace design on my nails using Mundo de Unas white stamping polish and hehe018 stamping plate.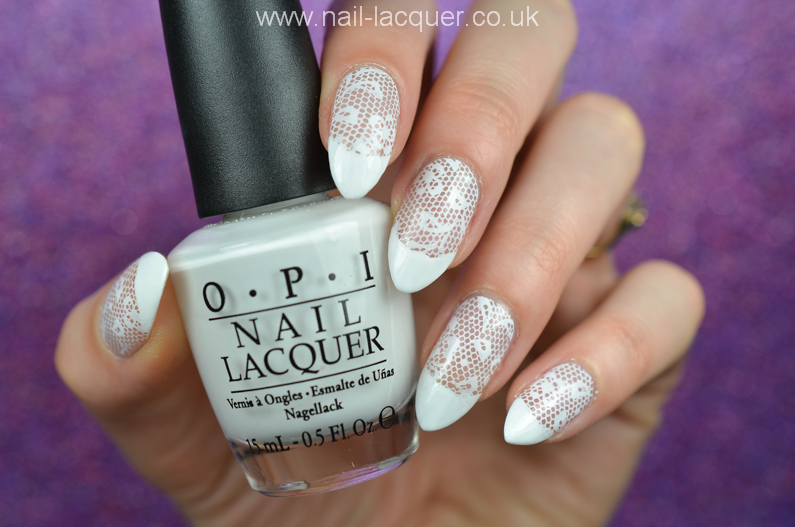 After stamping I freehand painted white French tips using OPI Alpine Snow (see a full swatch here). I topped it all up using Poshe fast dry top coat.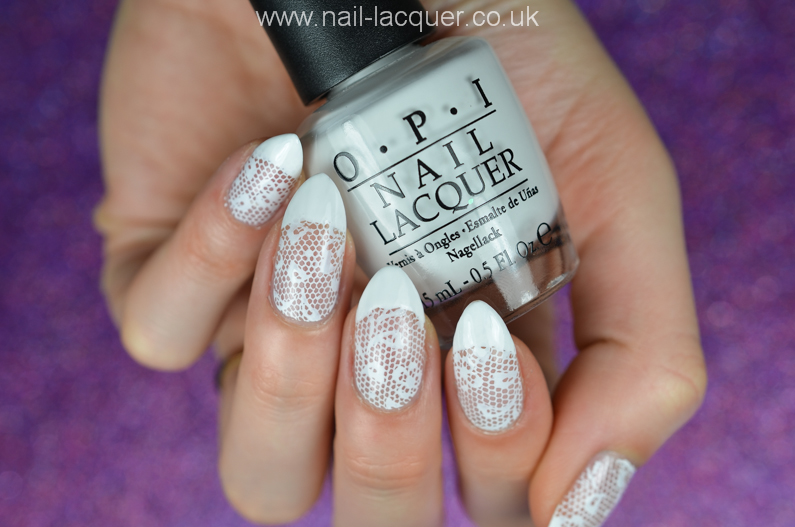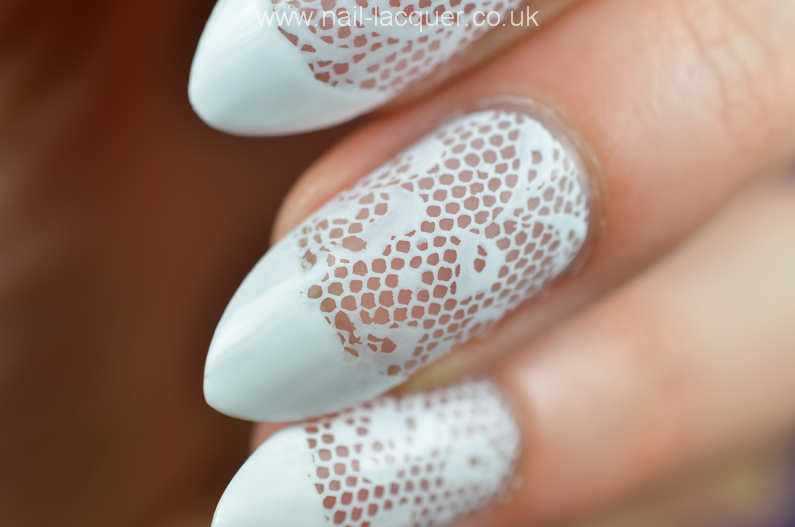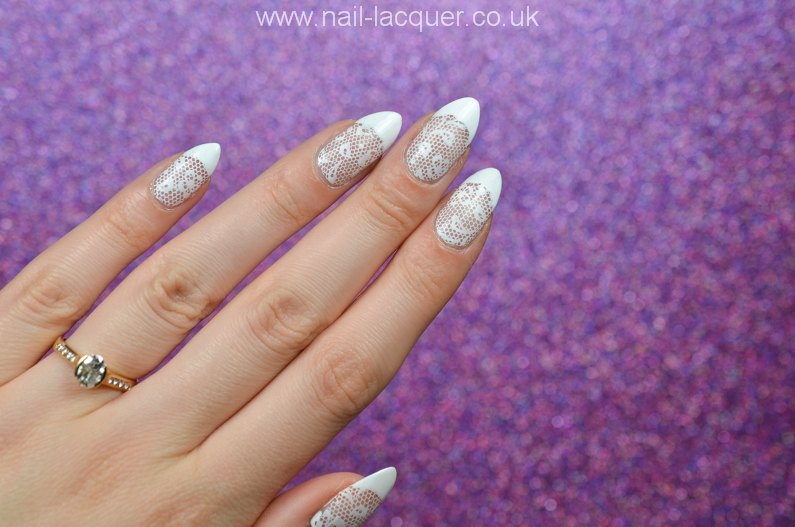 You can also see a quick tutorial on my Instagram.
I am so in love with this design, it's so classy and elegant!
Thanks for reading xxx