Merry Christmas!
By A.J. on December 27, 2014 in Nail Art , Nail Stamping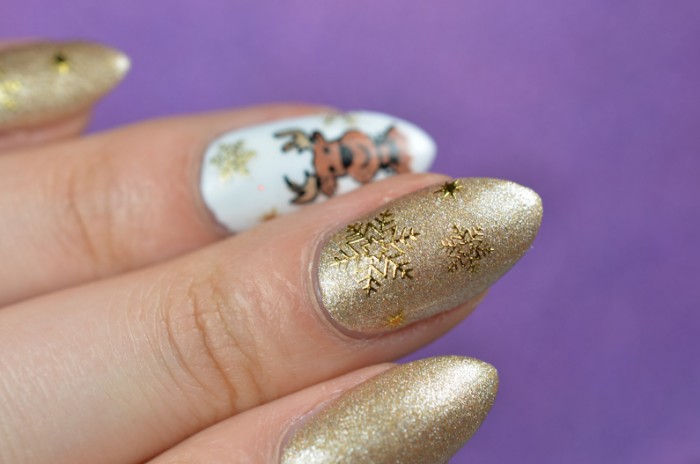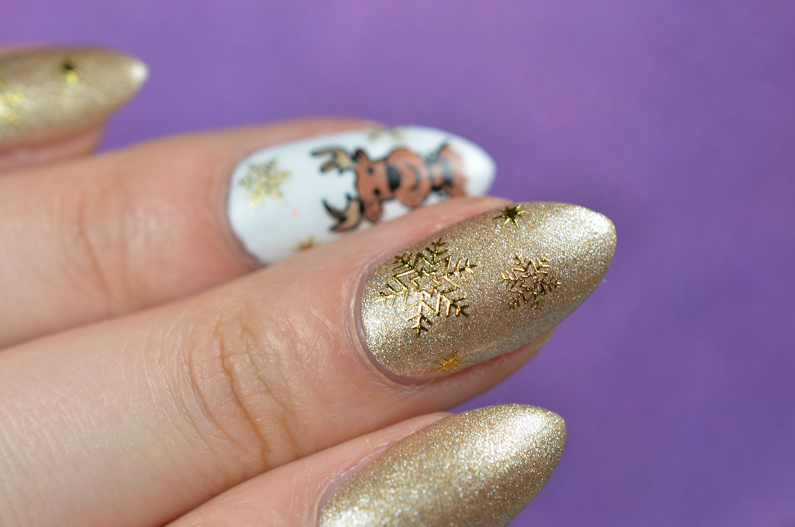 Hello, this is my SECOND post trying to wish you Merry Christmas! I wrote a loooong Christmas post yesterday and to my regret I didn't save the draft until I was finished with the whole post. When I eventually clicked 'save' the browser crashed and I lost the whole post. Like 1.5 h of writing :/ I was describing my Christmas presents in great detail and all. Oh well… I better stop being butthurt about it and move on to my Christmas nails :)
For Christmas day I wore gold nails with a cute reindeer accent nail :)
The polishes I used are both OPI. Gold is OPI Love.Angel.Music.Baby from last year's Gwen Stefani collection (see the satin swatch here). The white on my accent nail is Alpine Snow (swatched here). The reindeer is from this cheap Aliexpress stamping plate which is like huge :D It's great value considering there are over 100 small images and the plate only cost £3.50 or so. I am also wearing some gold snowflake nail stickers, I think I have had snowflakes on my nails for most of the December lol.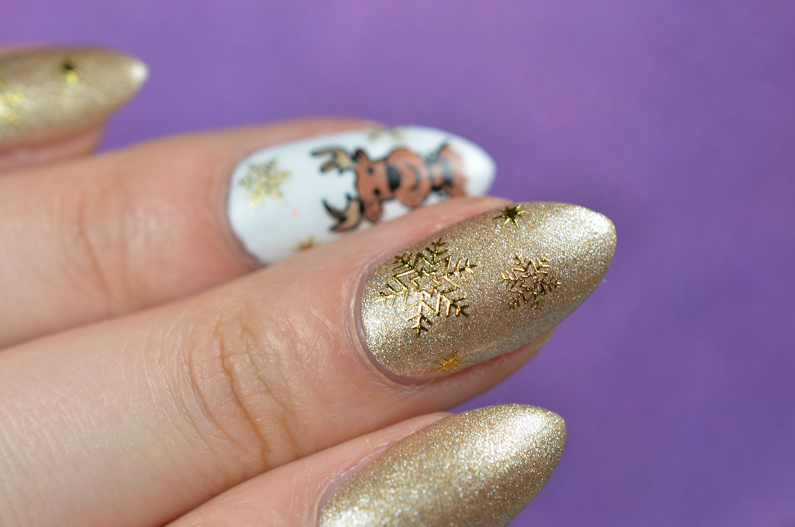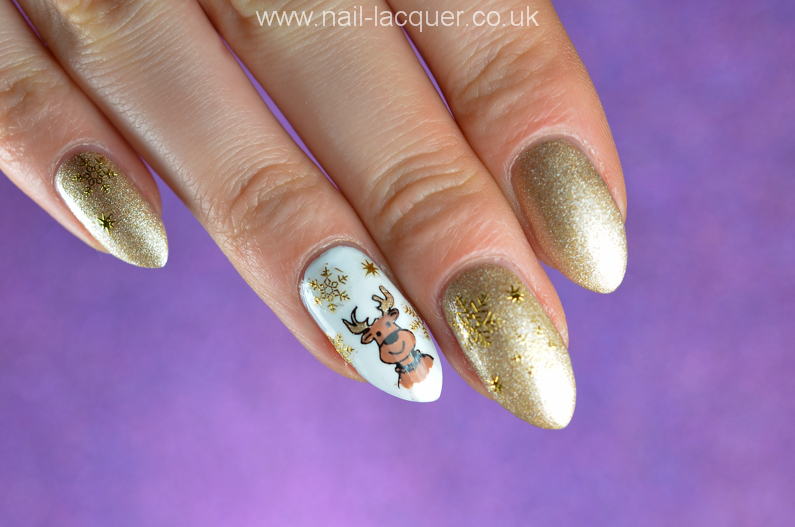 As of my nail shape… I had like FOUR! breaks in the week I changed my nail shape to ballerina :/ It's like the same amount of breaks I've had in the past year put into one week. I take it that it means squareish nail shape just doesn't suit my nails or something and I've decided to go back to almonds :) I filed them a lot shorter too :)
Merry Christmas again, I hope you had a lovely day with your loved ones, full of delicious food and exciting presents. I have to write about my presents some other time now :P xxx
---