Hello and happy Wednesday! I have had a very quiet day and had plenty of time to spend the last money I have on nail stuff… silly me :P I also had time to do some colorful butterfly nail art using my own Nail Lacquer UK I Will Rainbow On You nail polish. Don't ask where I came up with the name, naming my polishes is my least favorite thing… I'm always just like hmm…umm…aaaaahhh!!! *picks something random and not funny nor creative* I think I'm going to call my polishes with numbers from now on, how easy would that be lol.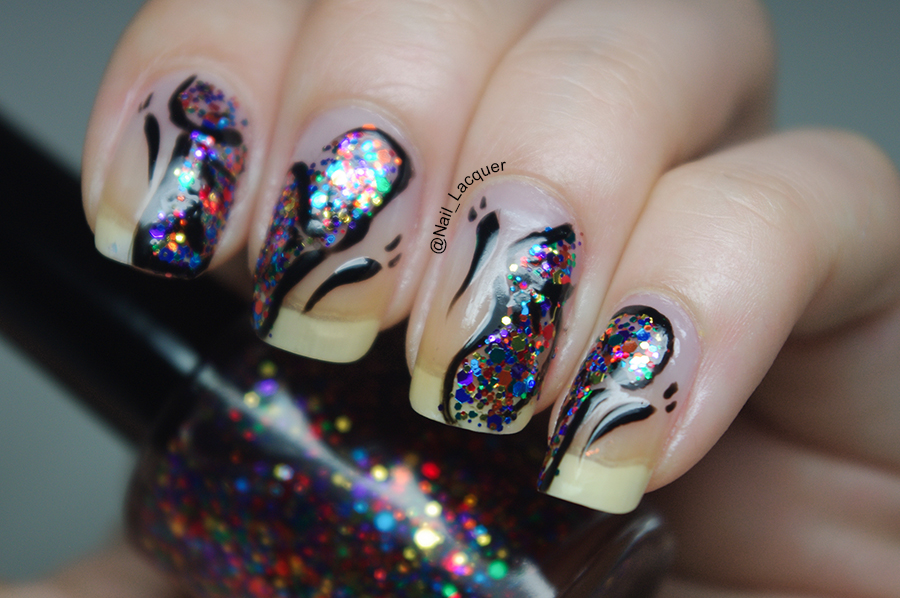 For this manicure I started off with one coat of Nail Envy, I find it excellent as a base coat, however it is a bit expensive as it seems I just got it and I am in need of a new bottle soon! (I guess that indicates that I am doing my nails too often lol).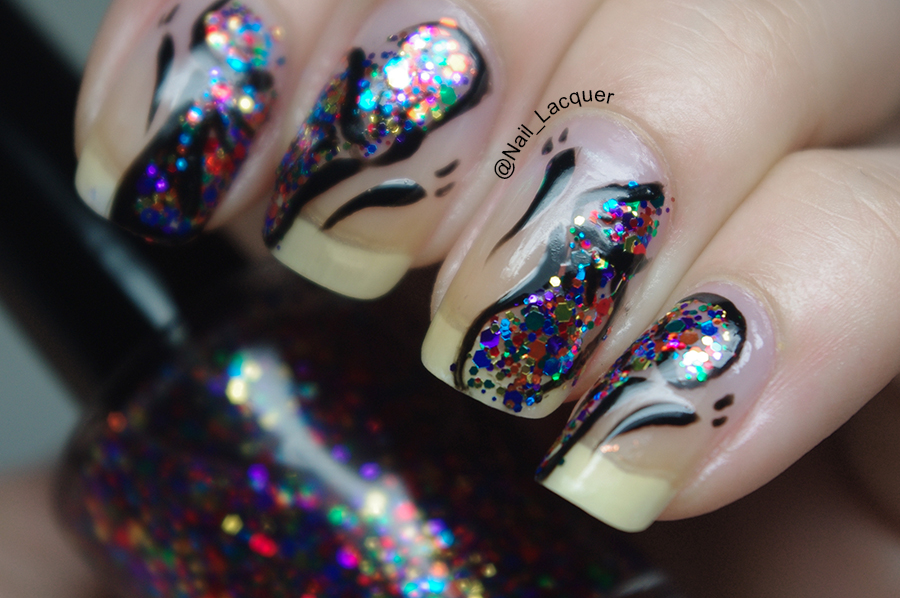 I added the Nail Lacquer UK I will Rainbow On You with a sponge to achieve a nice thick layer of glitter. I then polished the rest of the butterflies with a thin brush and L.A. Colors Black Velvet nail polish.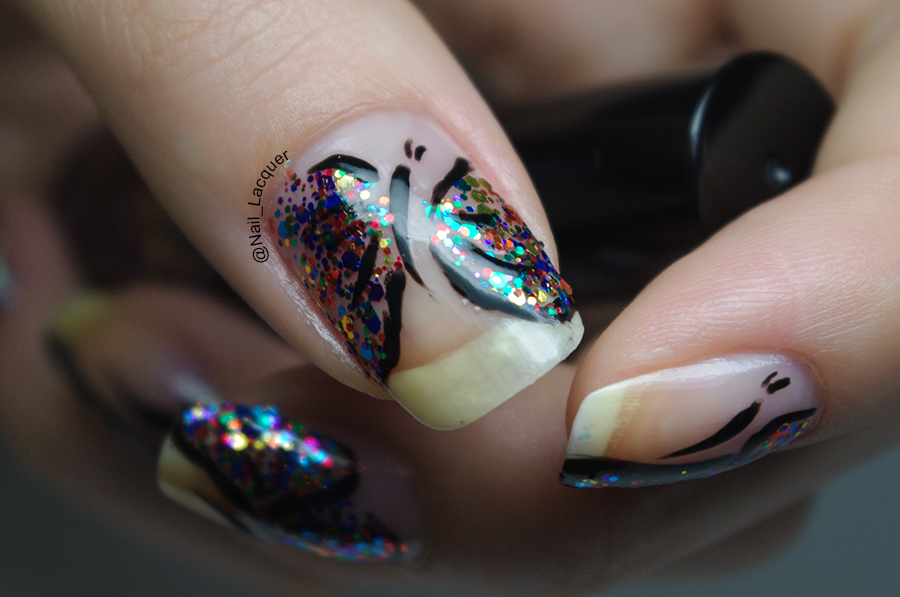 I am quite pleased how colorful this manicure turned out using just 2 polishes, I will Rainbow On You definitely is full of all sorts of lovely colors. In addition, it is astonishingly shiny.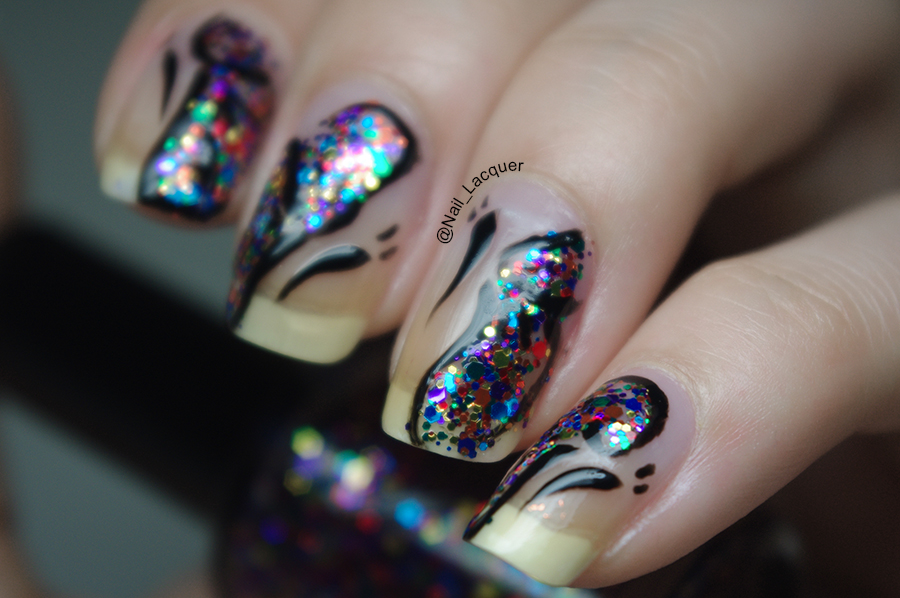 Thanks for reading, I hope you have had a lovely day! xxx