Hello and welcome to the… 1000th post of flower nail art. Flowers is something I seem to always end up painting on my nails, especially when it comes to freehand. Anyway, here's another look that I created some weeks ago. I really, really loved this. I am planning to re-create something similar soon.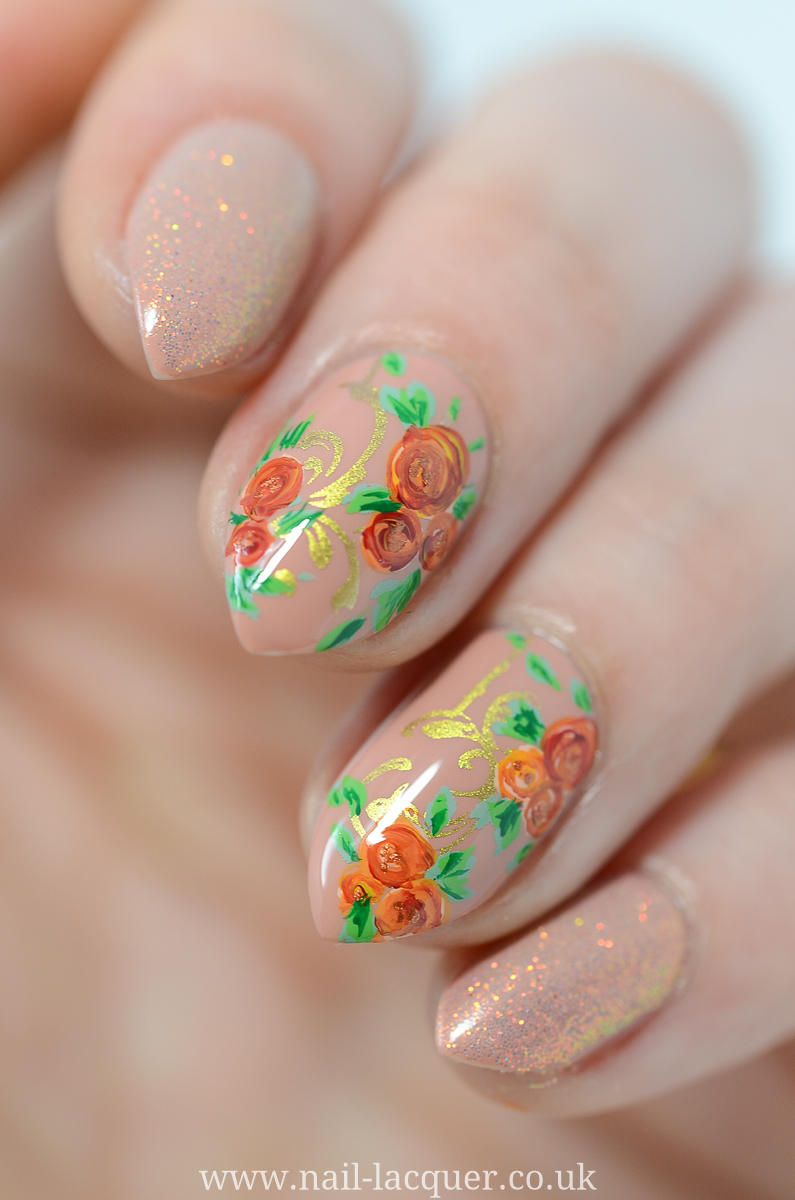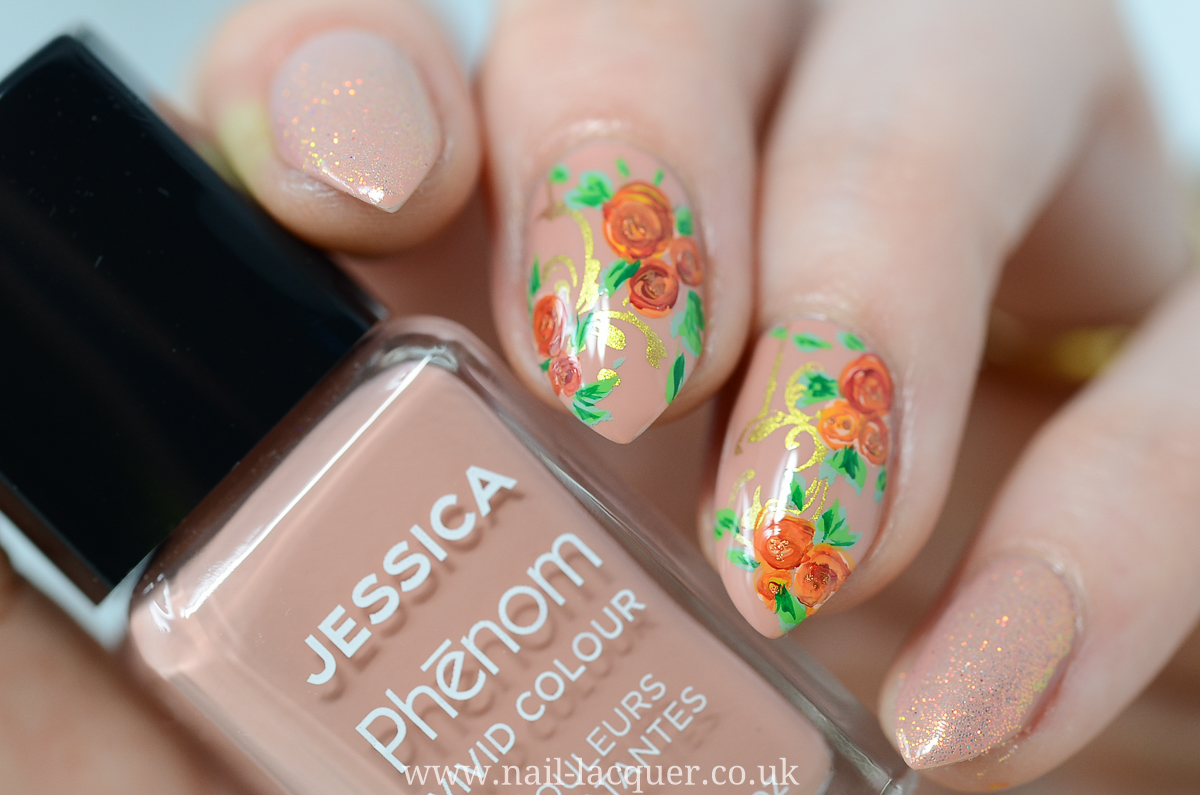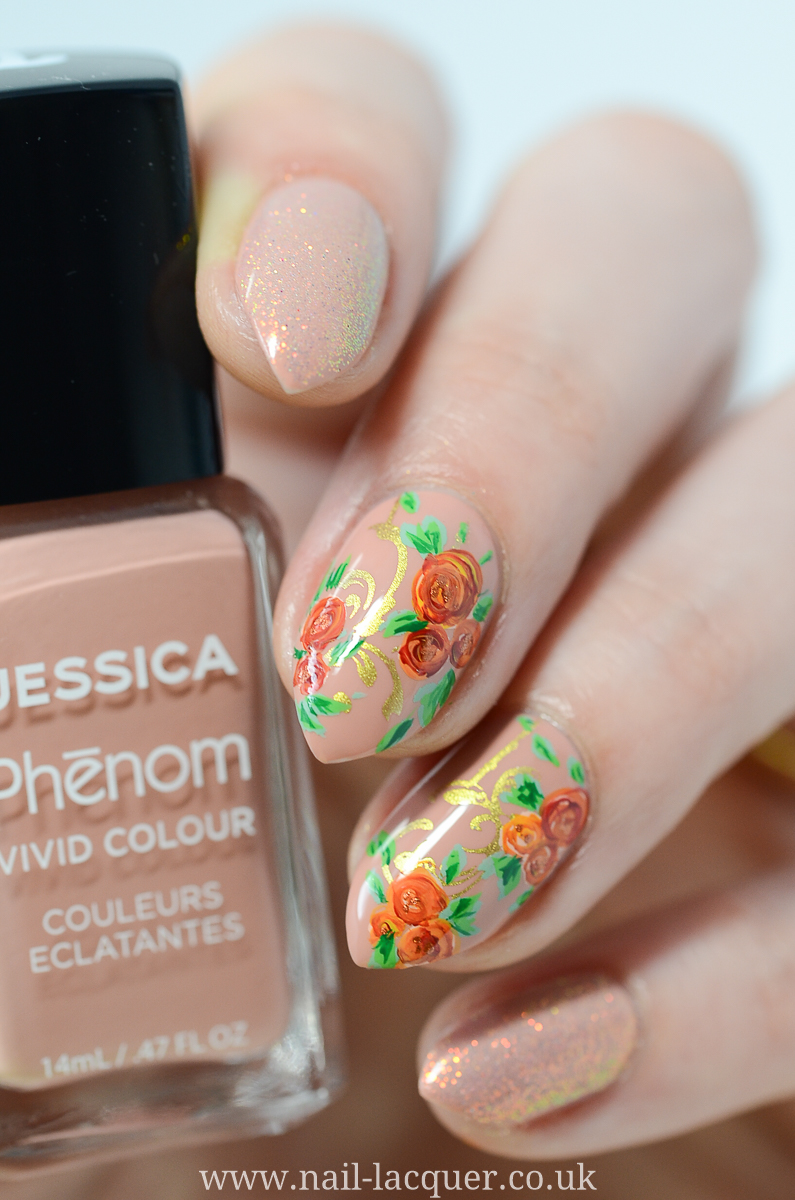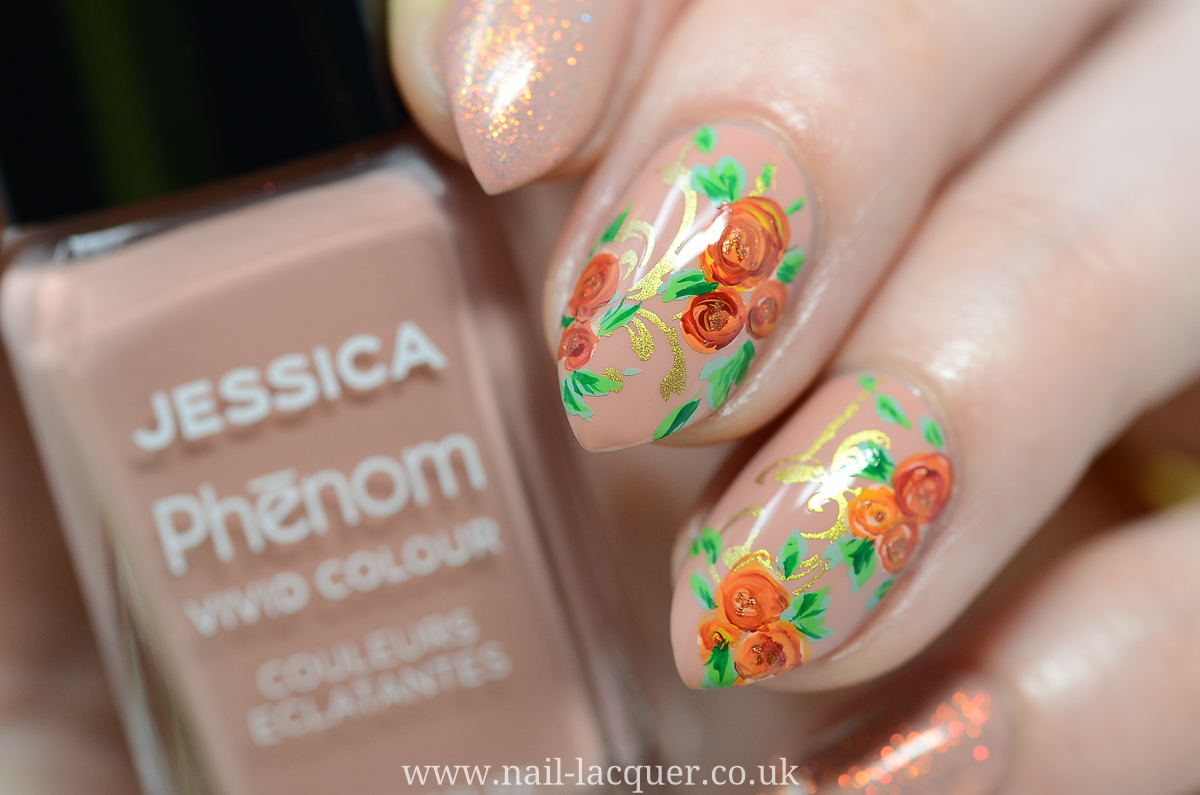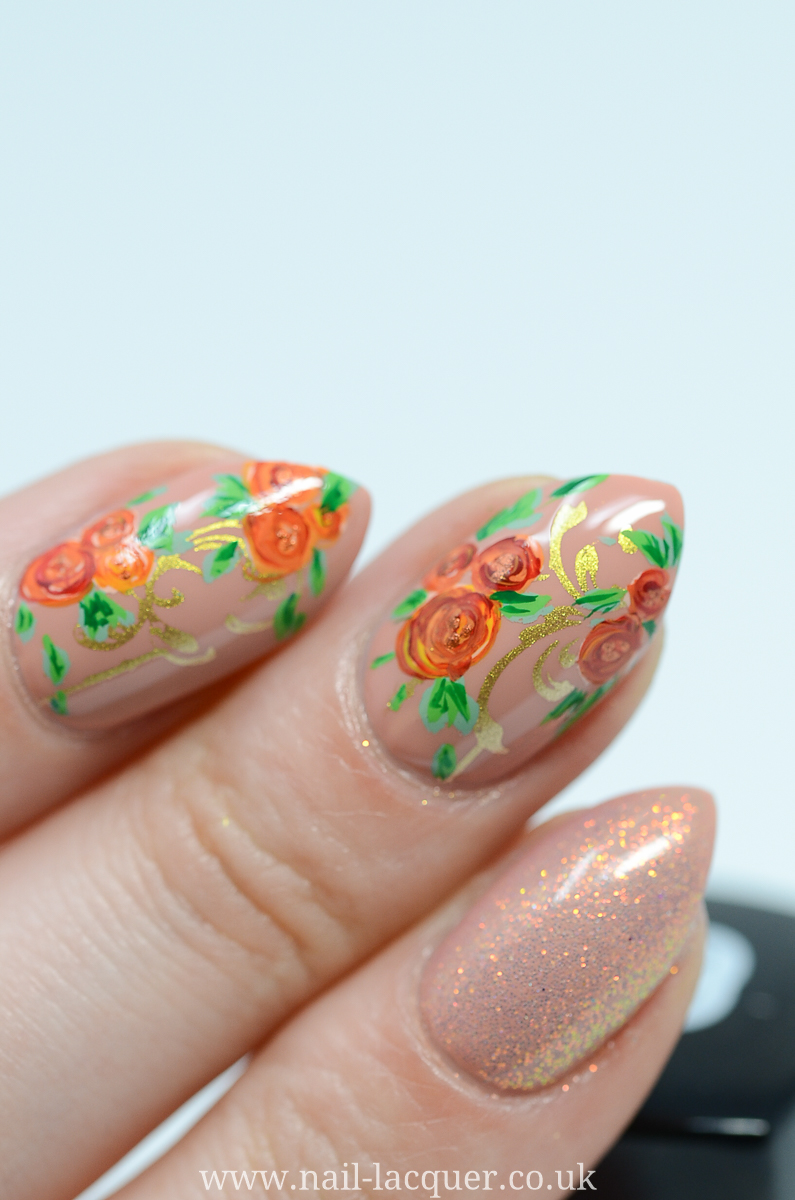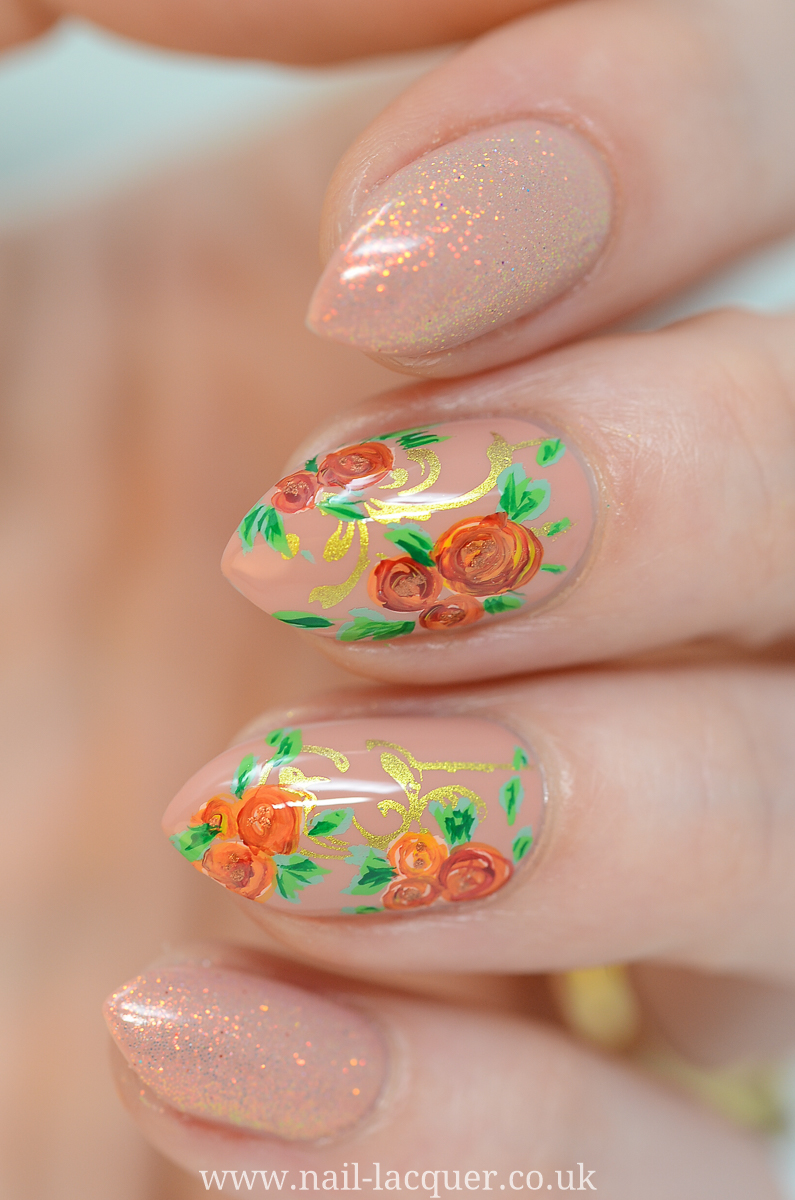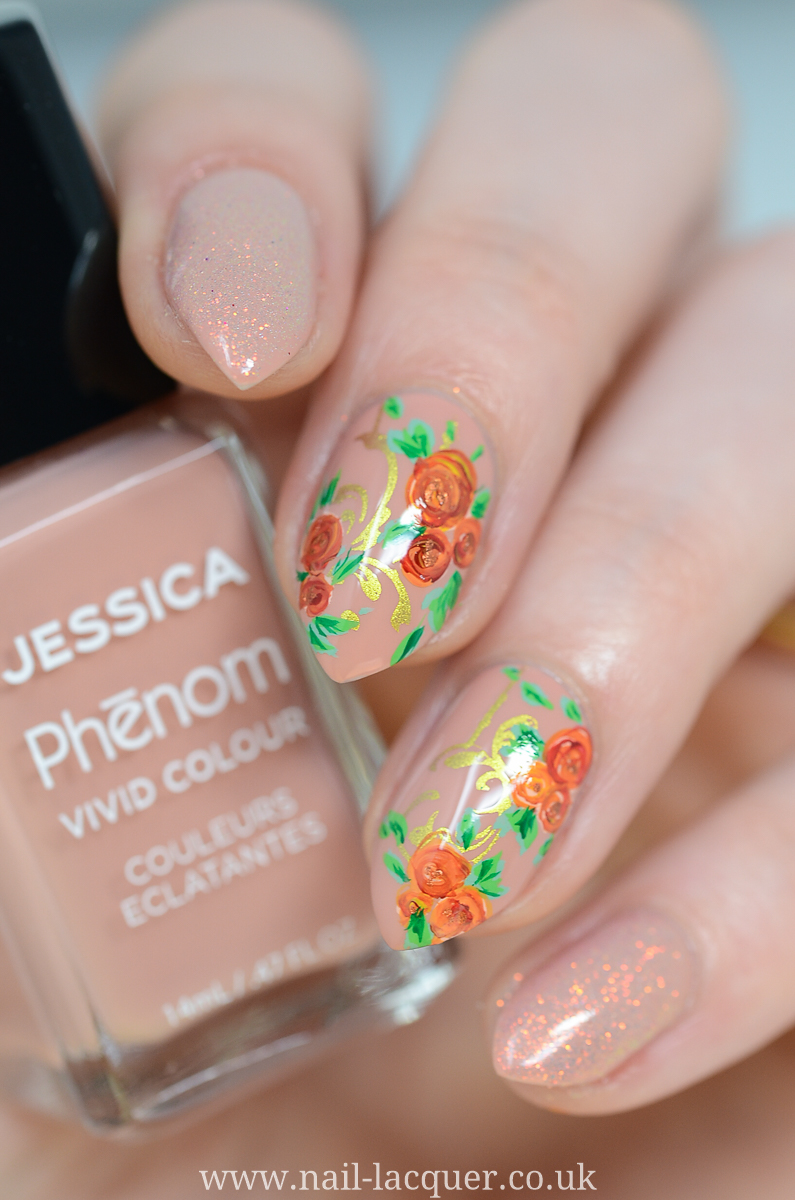 For the base I used Jessica nail polish in Chocolate Bronze (see swatches here). This gorgeous nude is from the Phenom polish range and it was released this spring as part of the Blushing Beauty Collection.
On my pinky and index finger I used an iridescent glitter from Aliexpress (sorry it's been fair few years since I got it so no link). I then stamped some golden swirls on the middle and ring fingers and free-handed some roses.
I hope you enjoyed the photos as much as I enjoyed creating this look!
Thanks for reading xxx