Pastel leopard nails.
By A.J. on April 22, 2013 in Nail Art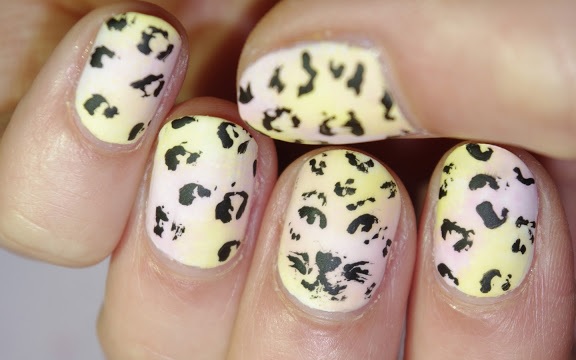 Hello, happy Monday! I am totally in love with pastels this spring (I know, I know, it's so last year) and I can't stop creating pastel designs for my nails. Here is the design for today: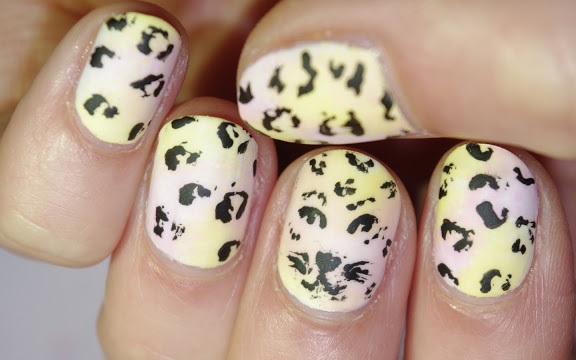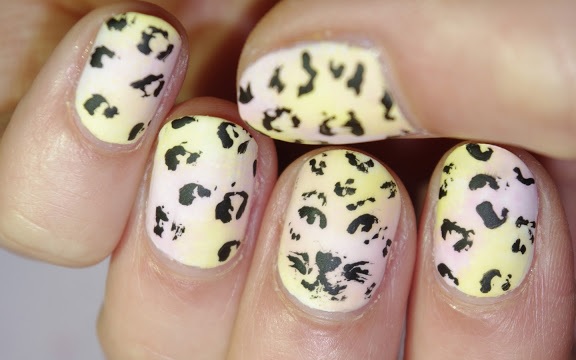 The base was created with Color Club Endless and a self-mixed yellow, I used a small sponge to apply both. The leopard design was also really easy to create, I used Funky Fingers Black polish and a small brush dabbing it in circular pattern. I topped it all up with Rimmel Pro Matte Finish.
Thanks for reading!
---