Hello, Tonight I am showing you my French manicure with flowers. It seems as I am now obsessed with flowers. And tutorials. There is another flower tutorial prepared for you :) Today's tutorial is a bit different however as I painted with my left hand (I am right handed), see if you can tell! :D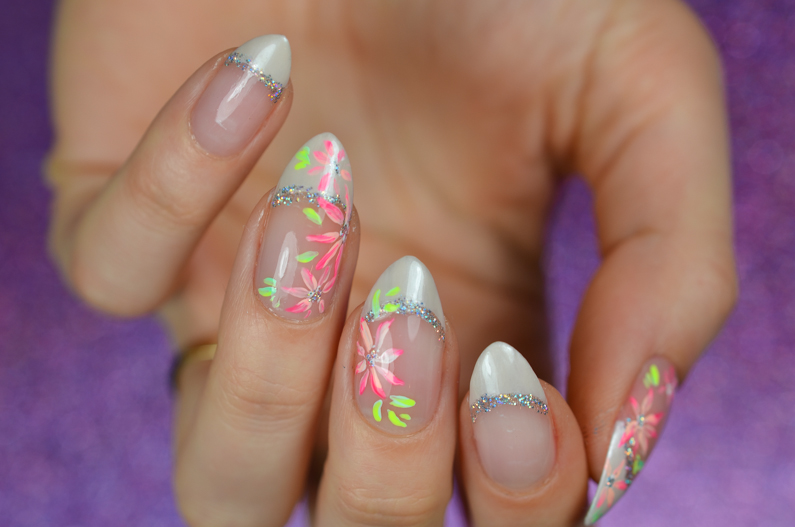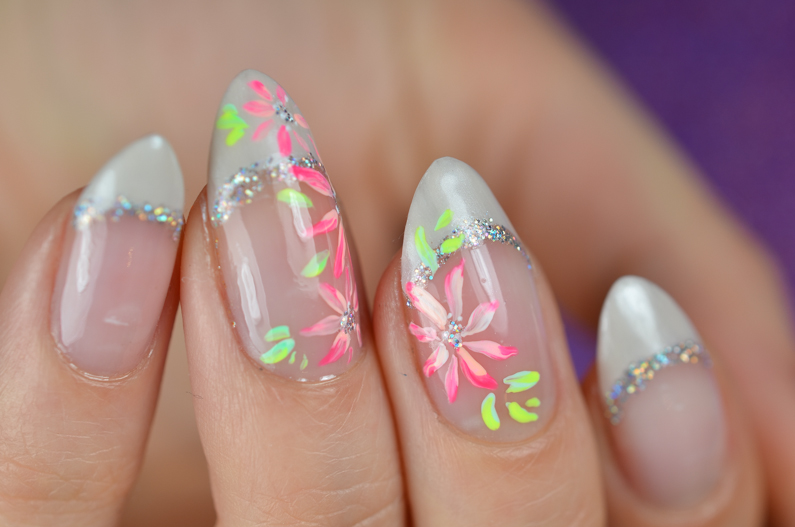 I started off with using Nail Envy as a base on my tips, then added two coats of Nails Inc. Mayfair (swatches here).
I then cleaned up the smile line using my clean-up brush and acetone. I then added another layer of nail envy to base-coat my whole nail.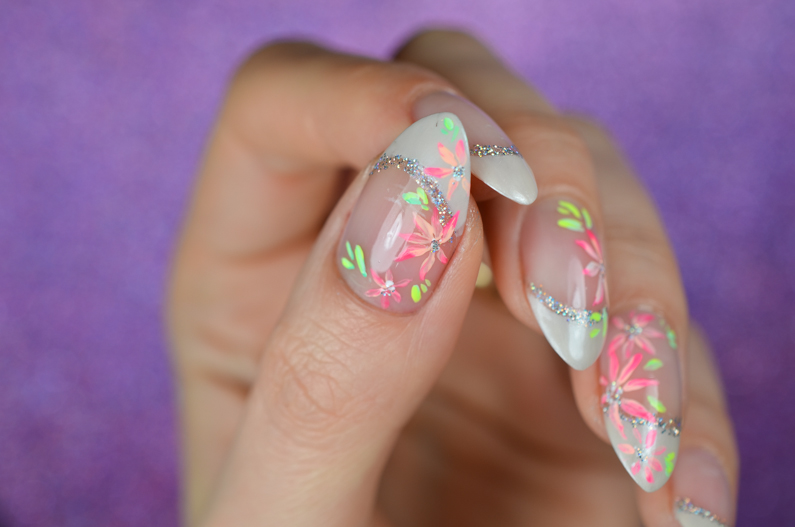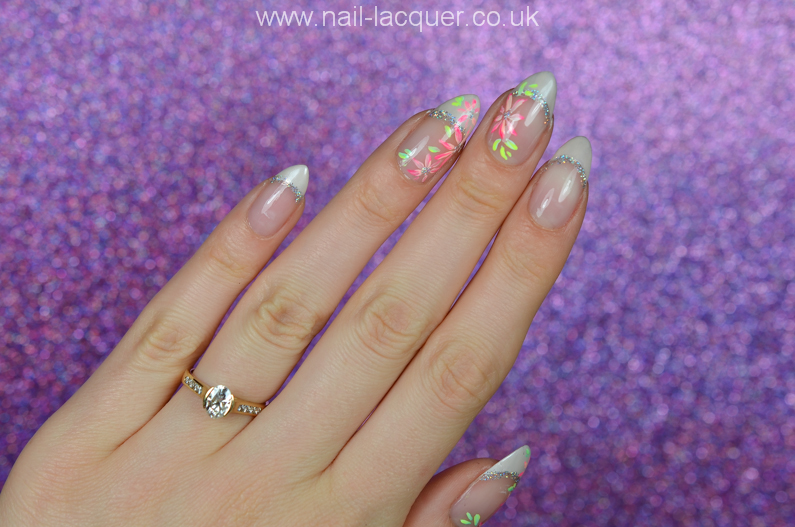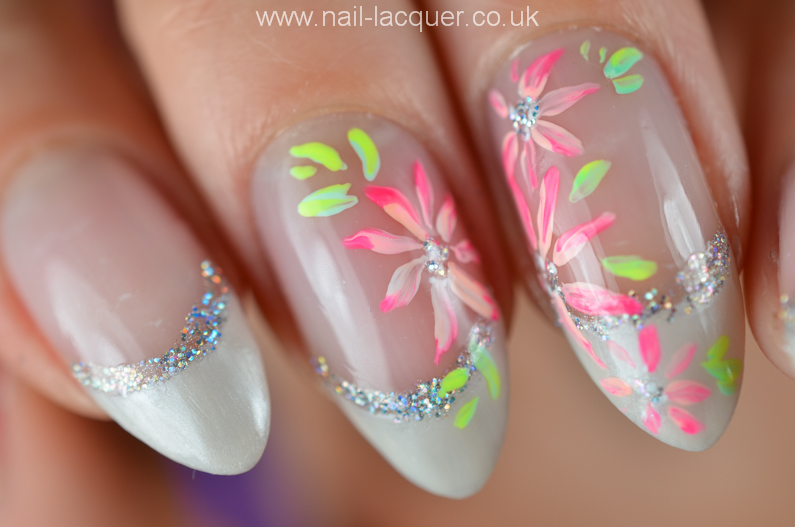 I then used an old and cheap nail art brush to apply Whisper by Dark Metal Lacquer in a thin line on the smile line. I always use old/cheap brushes when working with polish as polish and cleaning them with acetone ruins the brushes. I would never do that to my precious Kolinsky brushes as they are not as easily available.
For the flowers I used Neon pink acrylic paint from Hobbycraft, Titanium White by Reeves and BrillBird nr 39 (yellow) acrylic colour.
For the leaves I used Titanium White by Reeves, Viridian Green by Colvin&Co, Bahama Blue by Americana and BrillBird nr 39 acrylic paints.
And to see how it all went down check the video below.
Thanks for reading, I hope that you liked my French manicure with flowers xxx