Hello there, I'm here with a bit of stripes and polka dots nail art. I was browsing around Etsy earlier today and happened to see these lovely hand painted door knobs by SweetPetitesBoutique and I fell in love with the beautiful color combination. I knew right away that this design would look amazing on my nails :P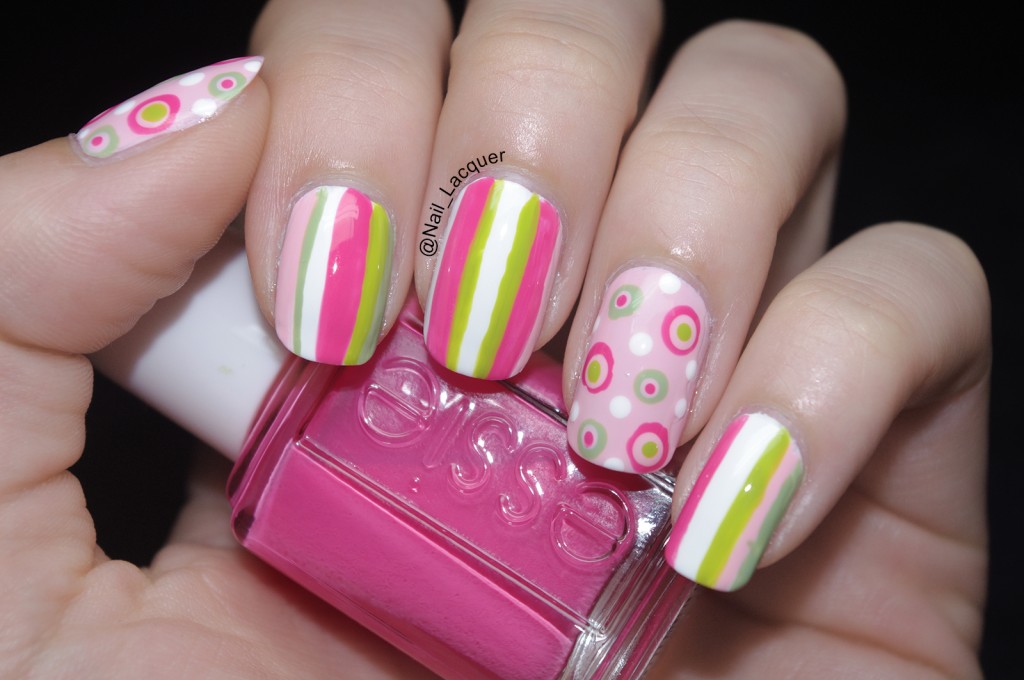 It's funny how the mind of a nail art lover works, I always think how all the patterns and designs I see around me would work on my nails. Sometimes they work, sometimes they don't but the most fun part is to try and see. However, the best is to try and create something totally new, being inspired only by myself, that's what I try to do most of the time- to be unique (but not today lol).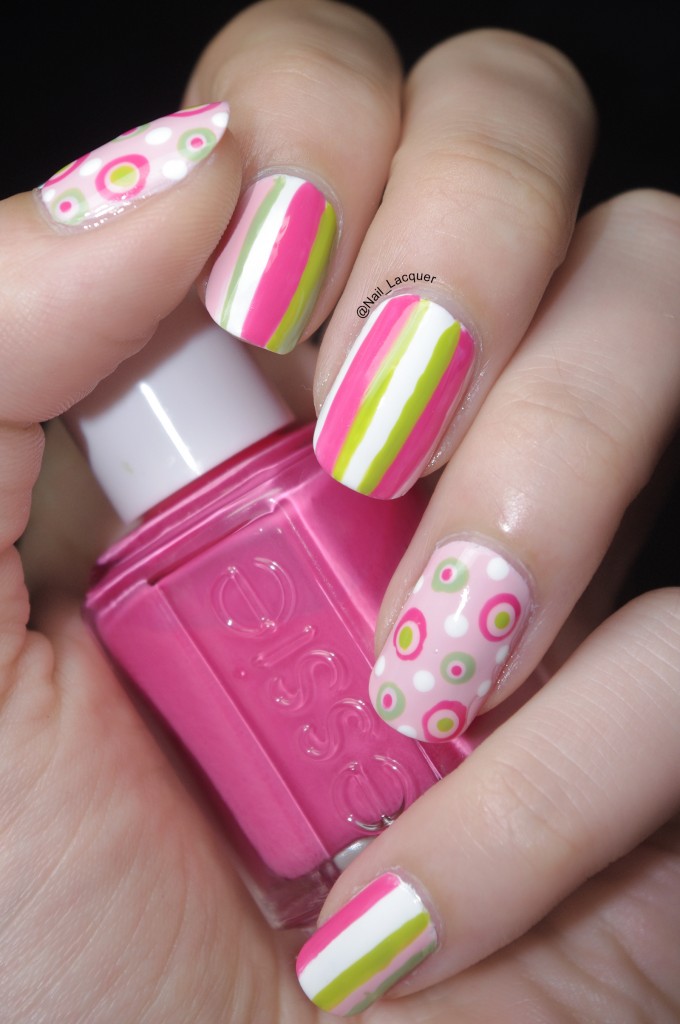 To create this design I polished my thumb and ring finger pink with MUA Natural Days and the other fingers white with Sinful Colors Snow Me White. I then added the stripes using above mentioned MUA Natural Days, Essie Navigate Her, Essie Off The Shoulder and Claire's 43811.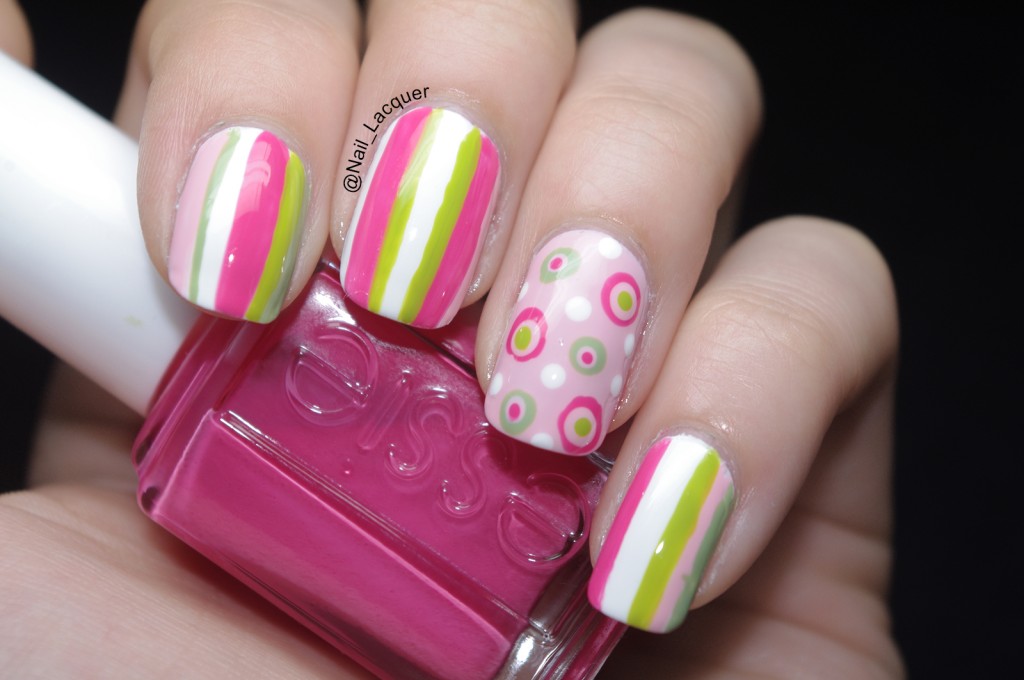 I used the same polishes and a dotting tool for my thumb and ring finger, adding dots on top of each other creating this interesting "eye" look.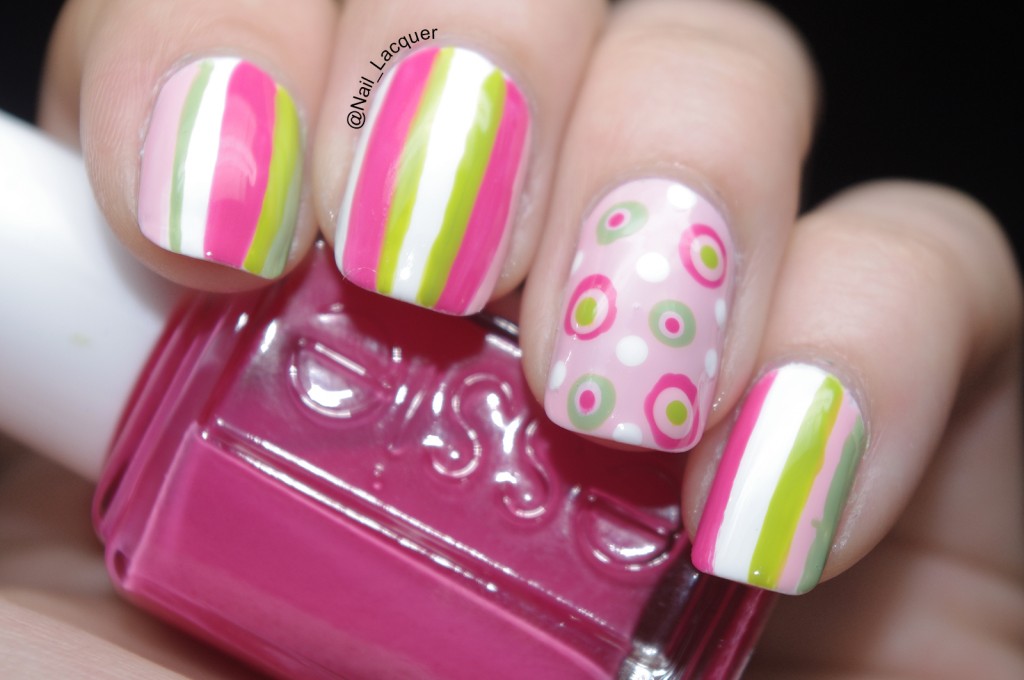 I really enjoyed creating the stripes and polka dots nail art look, hope you enjoyed the photos of it and maybe even became inspired by it ;) Thanks for reading!