Watercolour flower nail art tutorial
By A.J. on March 11, 2015 in Nail Art , Tutorials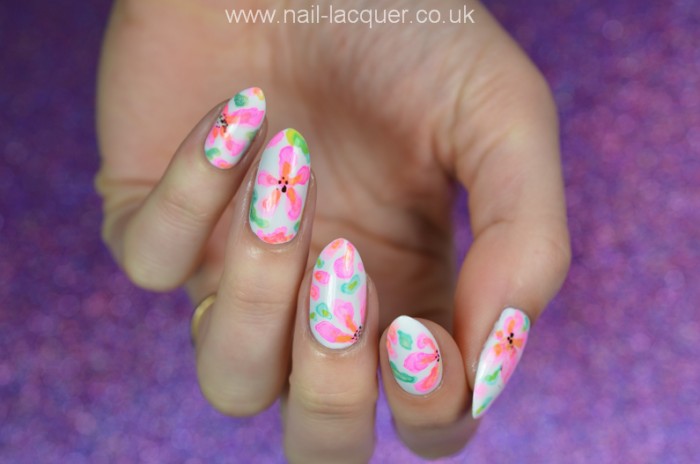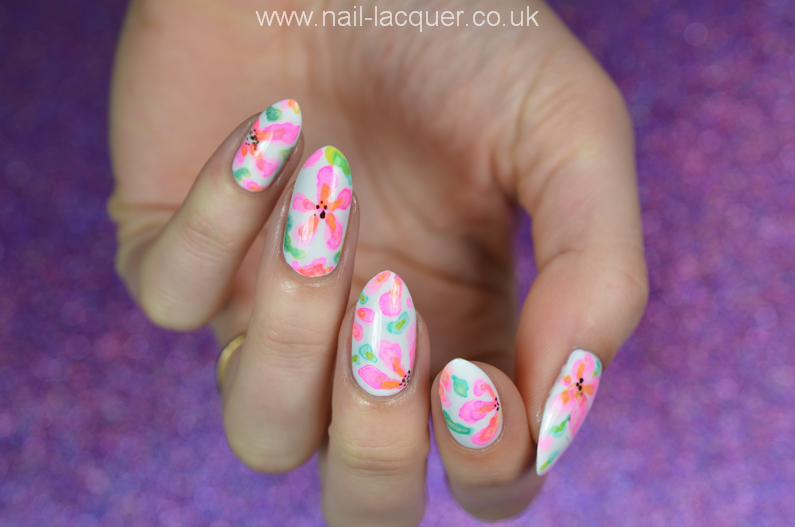 Hello! I am here to share the Watercolour flower nail art tutorial I teased you with earlier today on Instagram. For this look I was inspired by the Nailasaurus' Nimbus look. But mine came out a bit different and I developed a bit different technique to create it too :D I have tried the nimbus about 100 times in the past and it just never worked for me. But it did today and I am sharing it with you ;)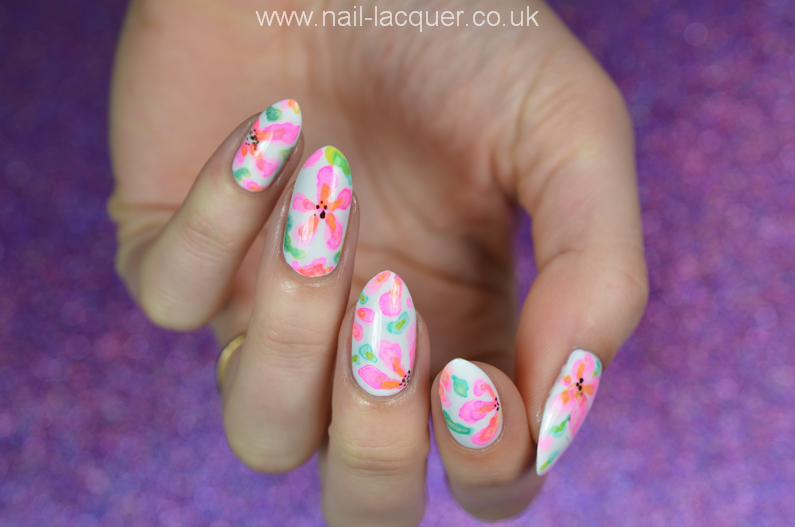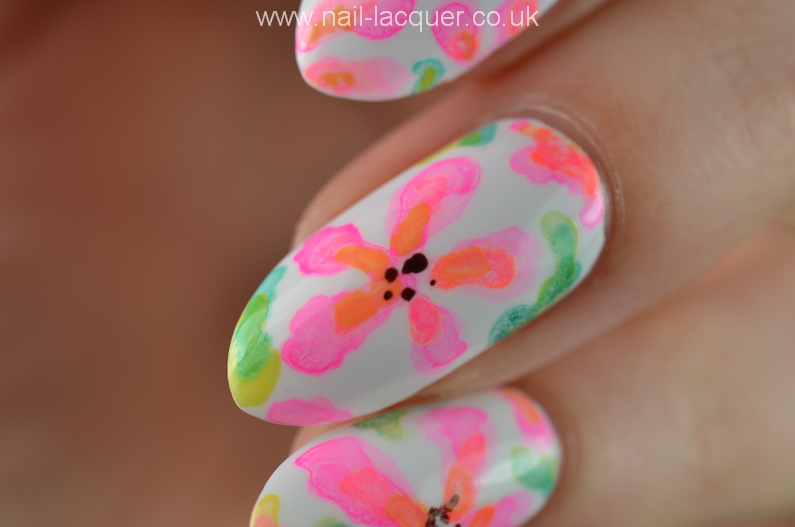 I started with using OPI Nail Envy as a base and then Cirque Colors Carpe Diem (see swatches here) as the base colour. I then mixed Color Club Wahrol with a little bit of Acetone in a glass dish and mixed it with a nail art brush. Using the mixture I painted flower petals on my nails.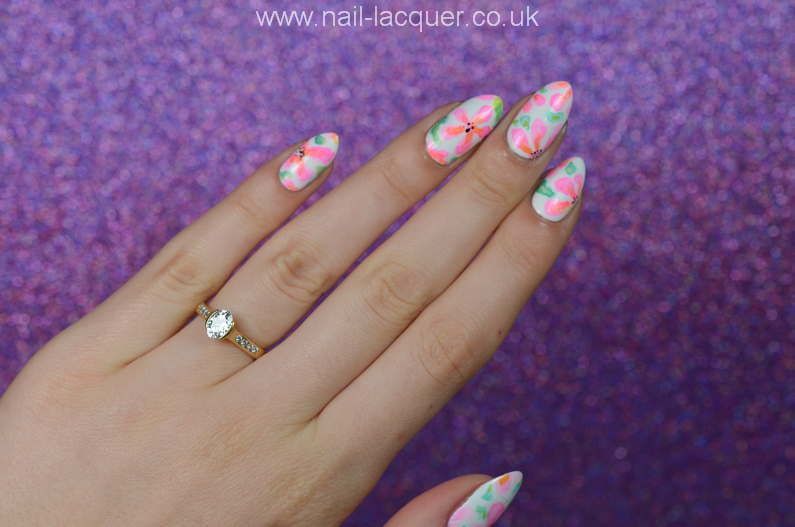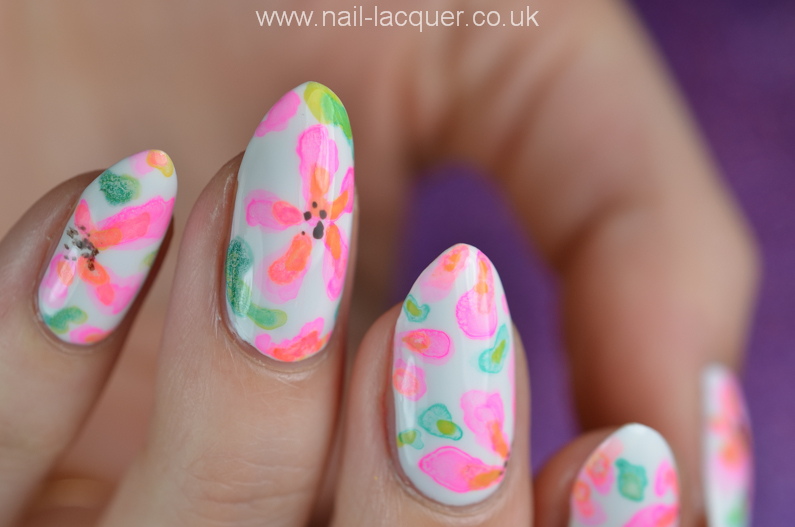 I then mixed the following colours to add more detail: Color Club Wham! Pow!, Color ClubAlmost Famous and Color Club Abyss. I used the tip of my nail art brush and Essie Little Brown Dress to add dots in the centre of the flowers.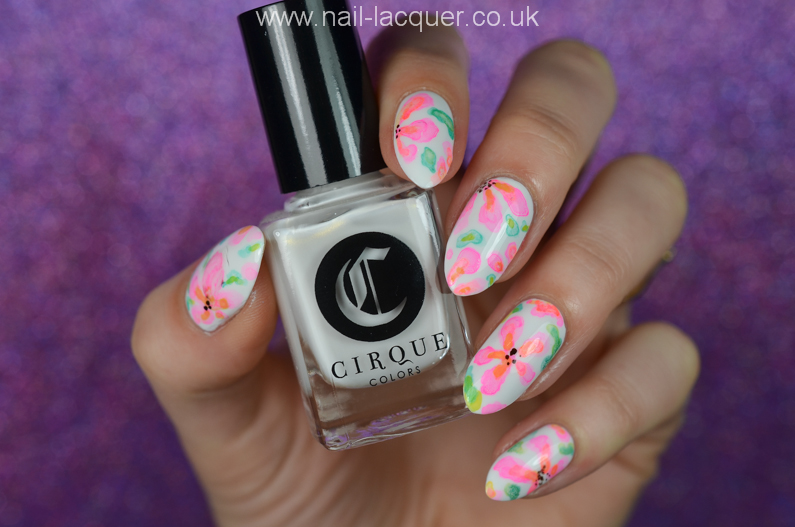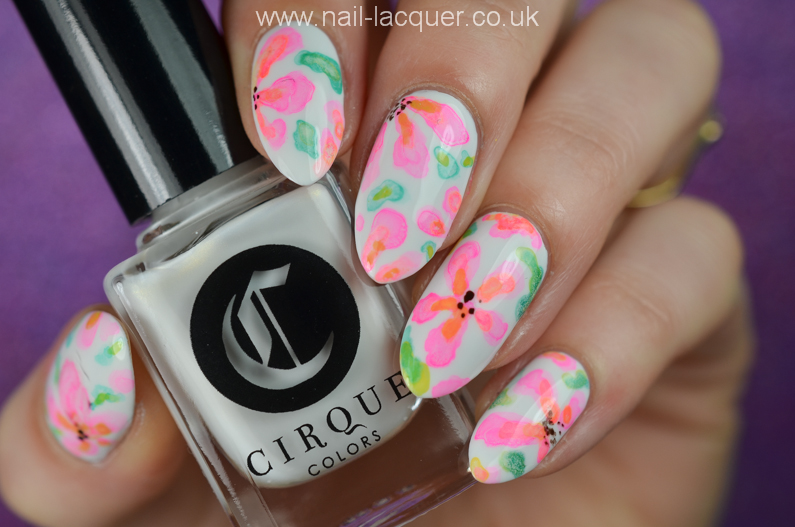 See the full tutorial here:
Hope you enjoyed the watercolour flower nail art tutorial and my funny dog at the end! lol
Thanks for watching! xxx
*EDIT: Just seen that Laquerstyle had done similar flowers with same technique here, check them out they are very pretty.
---