Hi and happy Tuesday! I am off from university today and I had time to do some more detailed nail art. The 12 Days of Xmas Manis challenge today is Snow/Winter. I did snowflake nail art just two days ago so decided to go with Me to You Christmas nail art with additional snowflakes to create wintry theme.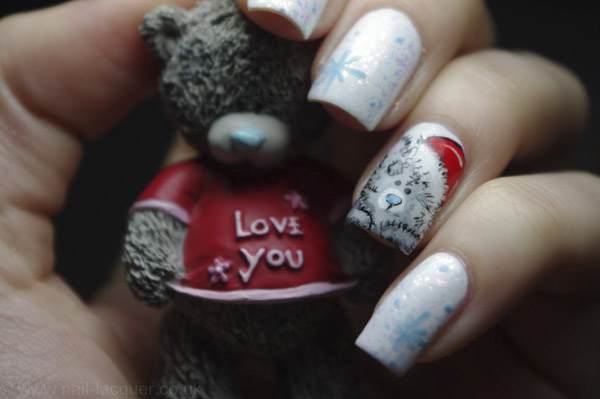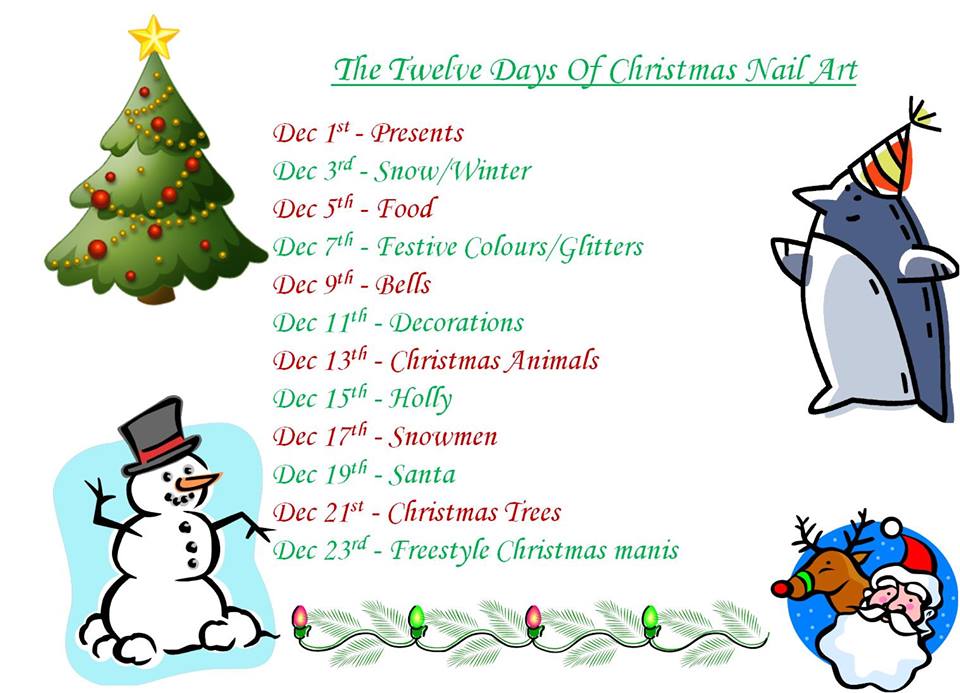 I started off with two coats of Sinful Colors Snow Me White as a base and added one coat of Andrea Fulerton Gemstone overcoat. Gemstone overcoat is so amazing that I wanted to get a back up bottle but it seems to be sold out in Superdrug :(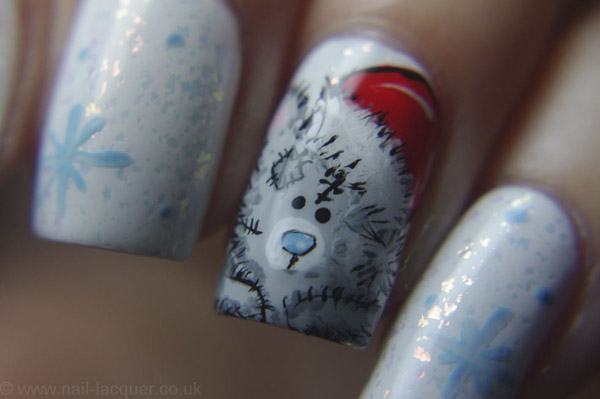 For the nail art I used Acrylic paints. I have two different brand acrylic paints Reeves and Tallon. Reeves ones were about 7x the price of the Tallon and I can confirm that the price and quality ratio is as expected. Tallon acrylics are simply too runny and sheer to use on their own. They are OK to use for some details and for mixing colours.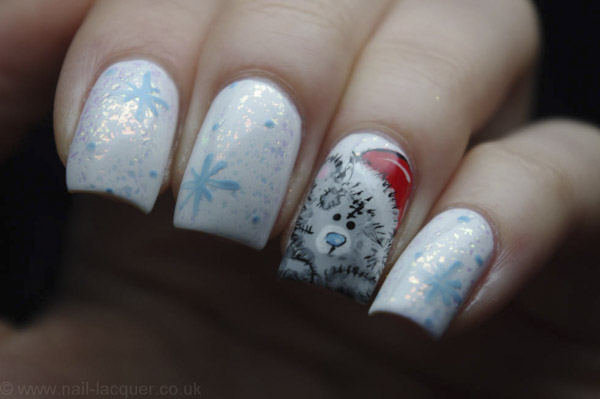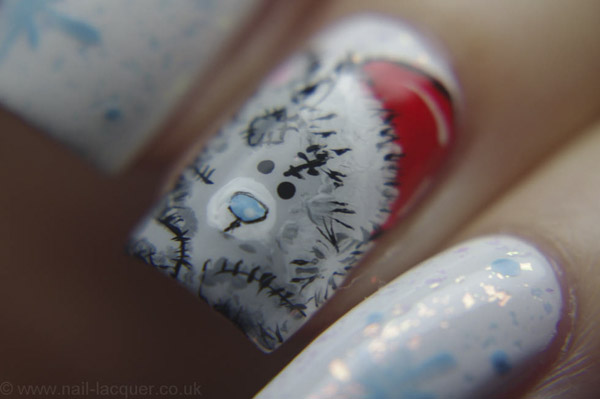 I finished the manicure with one coat of Poshe Fast Dry topcoat (used two coats on the accent finger). I am totally loving my new Poshe topcoat, I like it more than Seche Vite which I used only twice with disappointing results :( On a plus side Poshe topcoat is cheaper than Seche Vite anyway :)
Thanks for reading and I hope you liked my Me to You Christmas nail art!!!