I decided to join in with a new nail art challenge. Emiline from Nail Polish Society is the lady behind the idea.
You can read more about the challenge here and please do join in if you like nail art :) People usually post on Fridays and it looks like I juuust missed out the first InLinkz, but nevermind.
I decided to go with Aquamarine for my A prompt.
ABC Challenge: A is for Aquamarine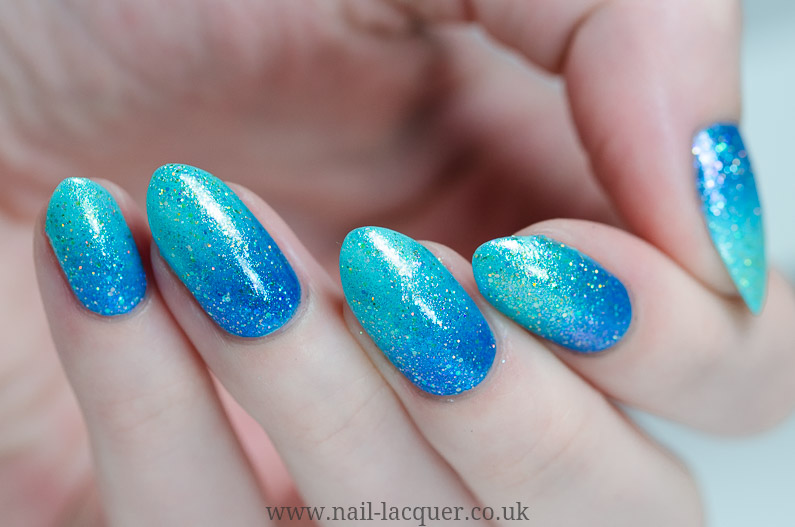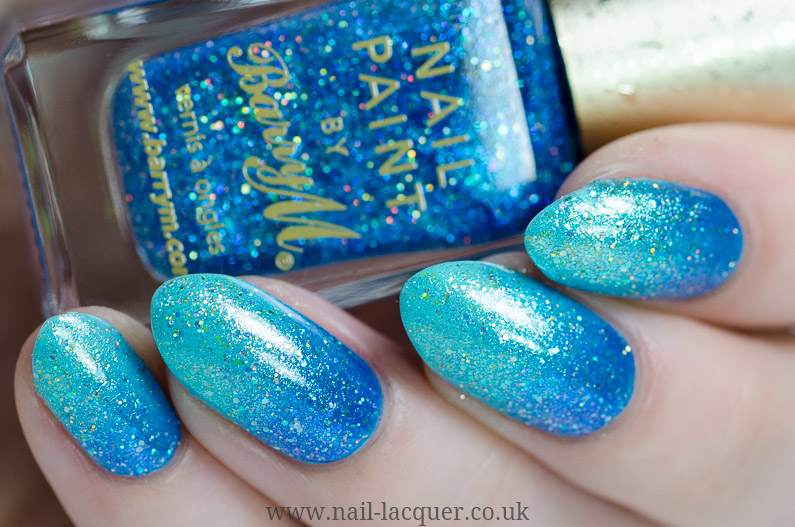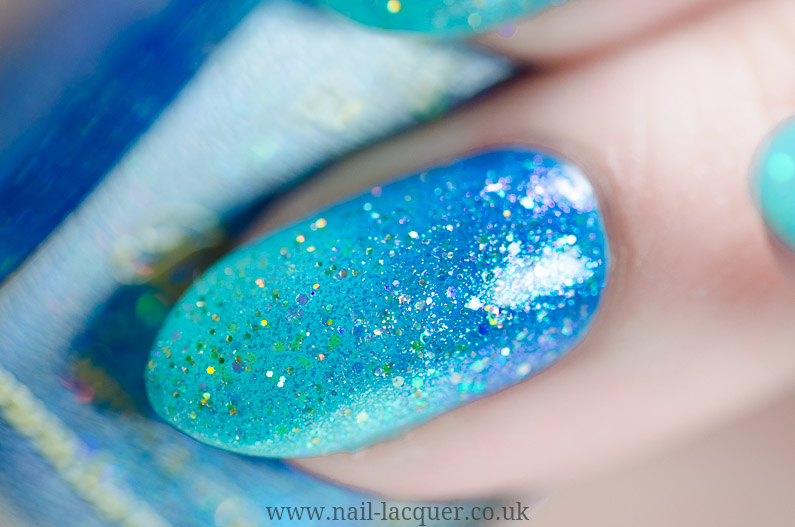 I started with Kiko Milk Mint (swatch here), one of my favourite mint polishes, as the base for the aquamarine look. I then added a gradient using both, the Milk Mint and Essie Aruba Blue. I then added a glitter gradient on top of the base gradient using Barry M VIP and Catwalk Queen glitter polishes (swatches here). The Barry M Glitterati collection is one of the best Barry M collections to date in my opinion, shame that I didn't manage to photograph the true beauty of them this time.
And that's it for today :) A pretty simple design to start off the ABC Challenge.
You can see all the other bloggers and their designs below :)