The other week I really fancied some proper autumn nails and I decided to create an autumn nail art tutorial. I do have to apologise as it appears that the tutorial video ended up being a little out of focus :(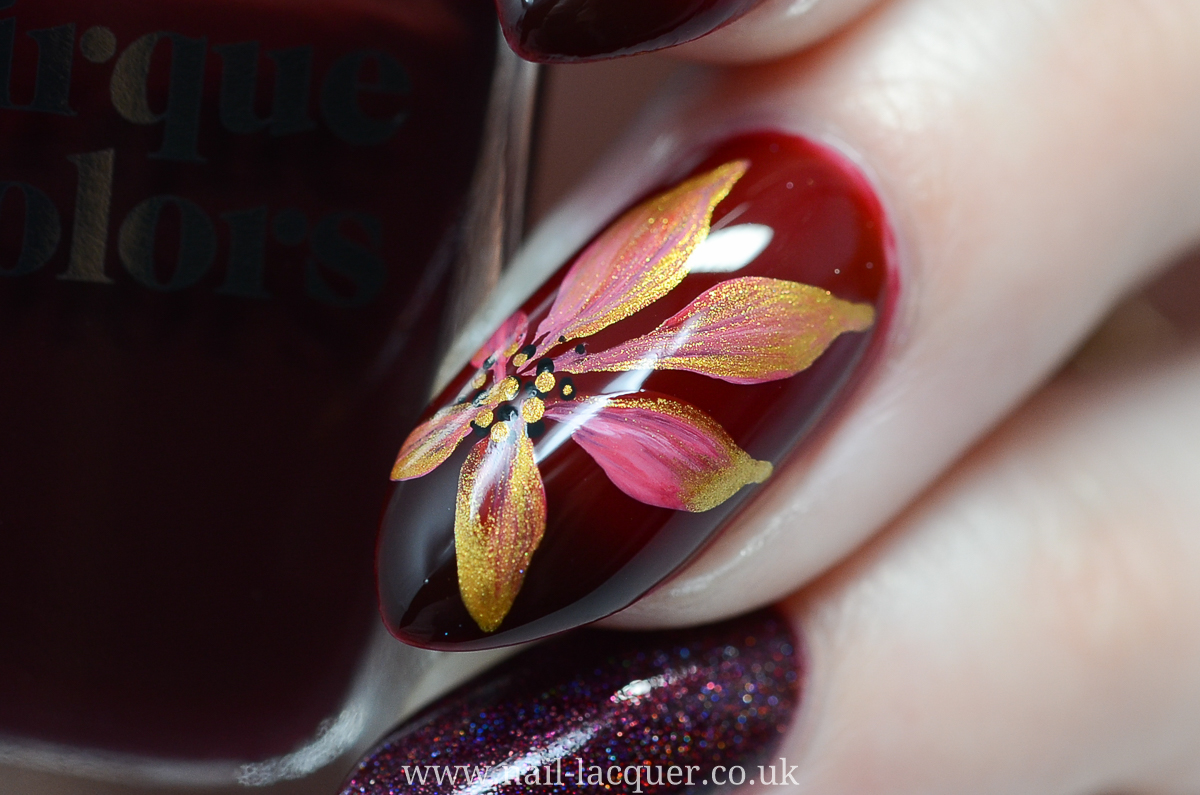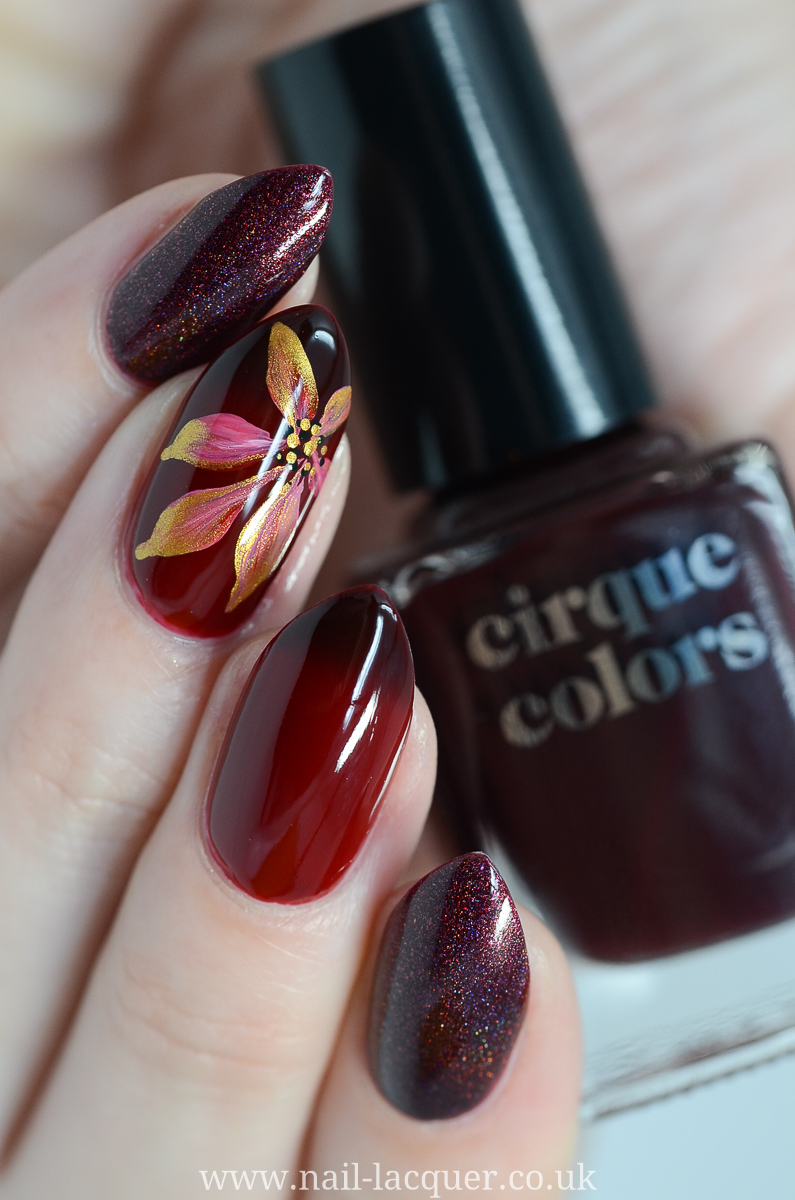 For this look I used Cirque Colours Ambrosia (swatches here) and Rhotko Red (swatches here).
or this nail art look I used an acrylic brush from HobbyCraft, the brush is from this set here. As of the colours I used a bronze acrylic paint, also from Hobbycraft (link here). I also used a black, white and red acrylic paints from JoSonja.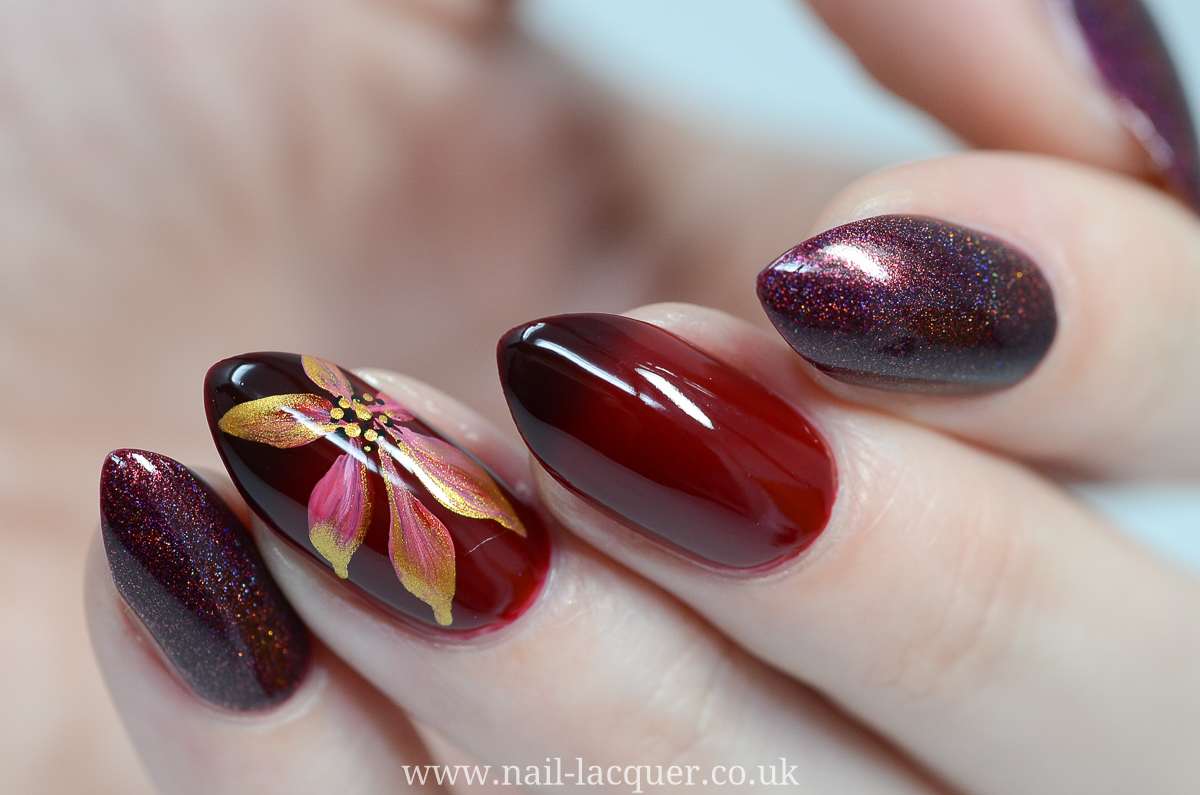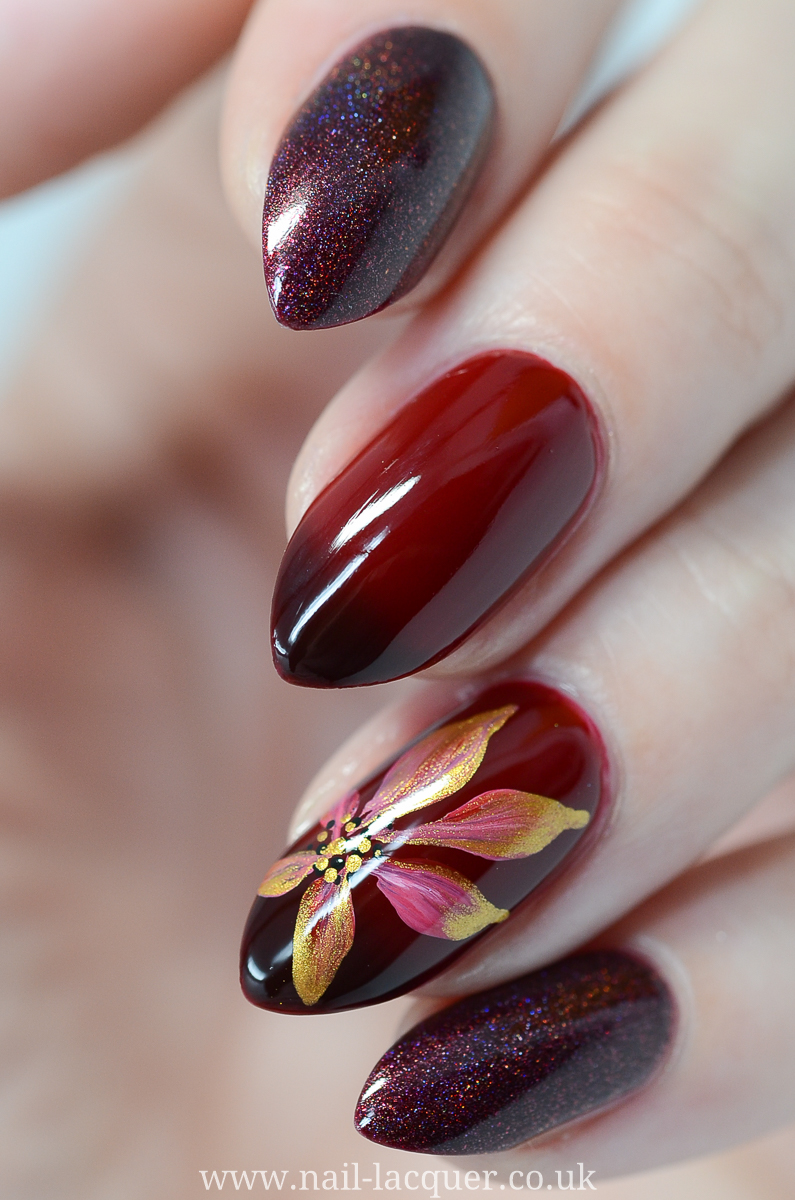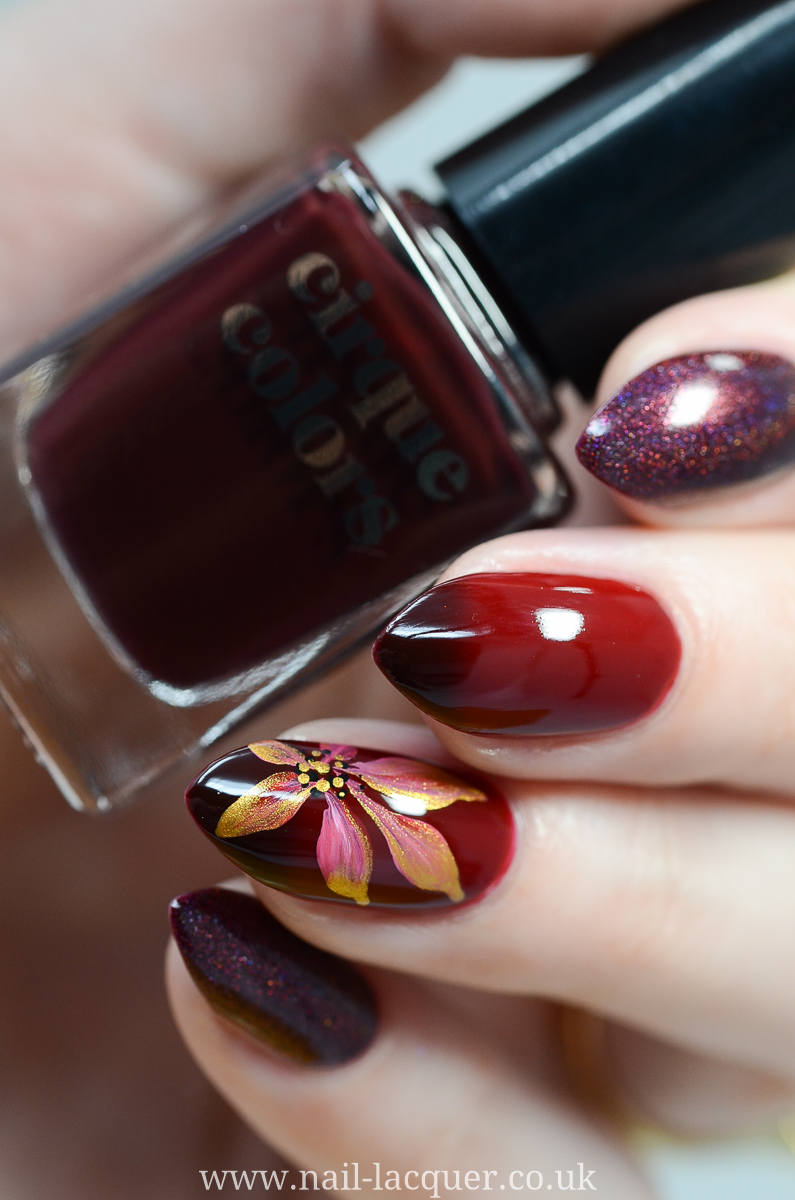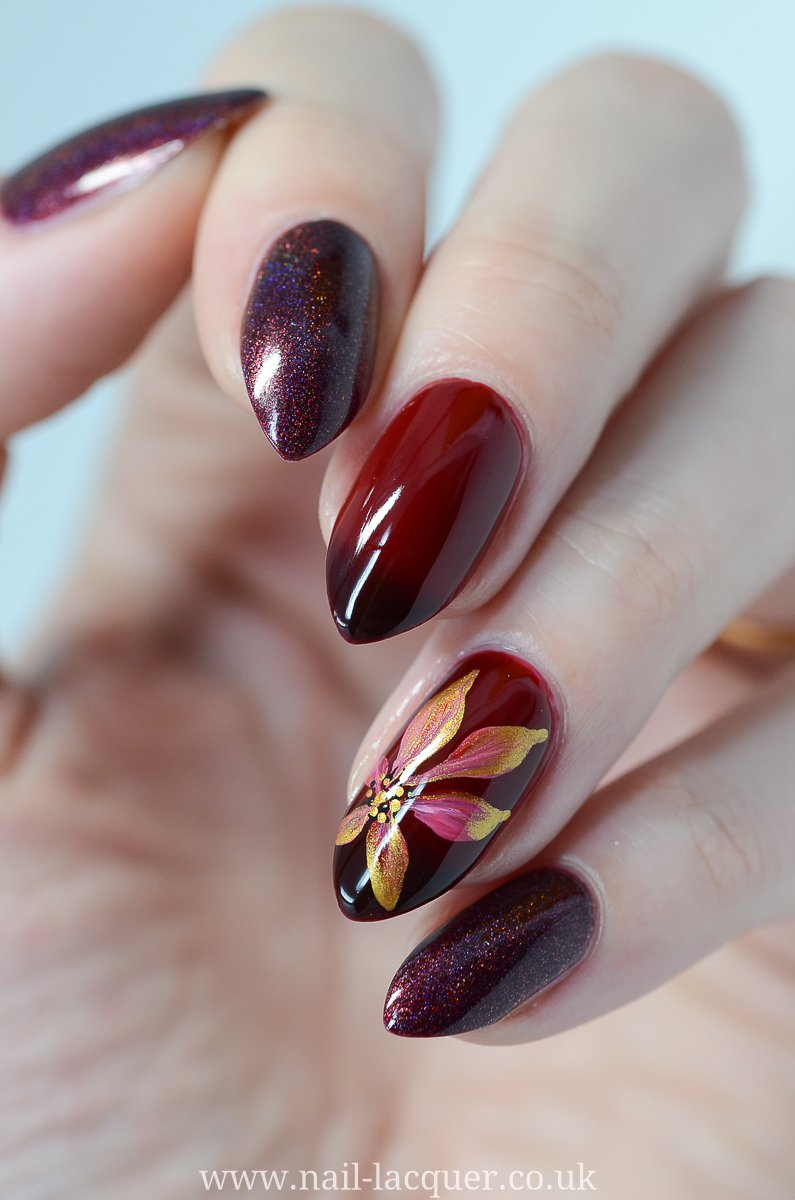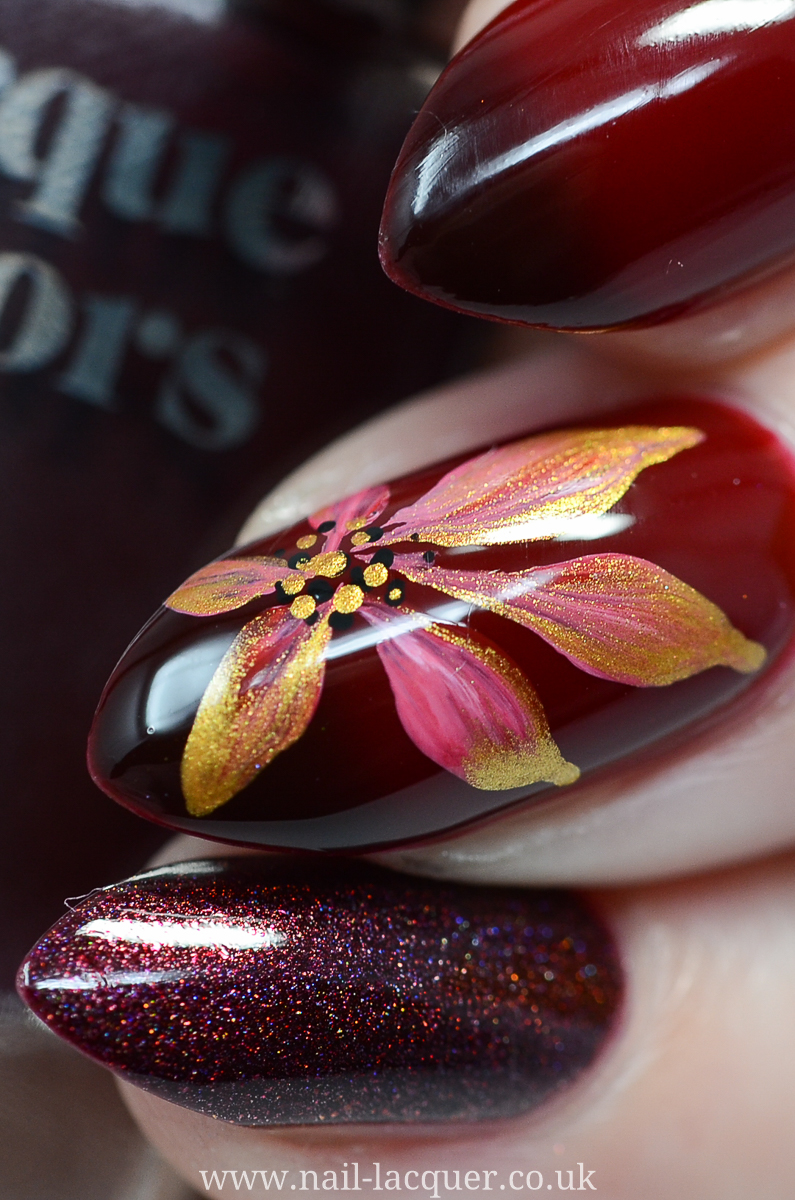 You can check out the tutorial below :)