Hello, I am back with nail art, finally! I have been looking forward to concentrate on nail art again and I have been inspired by the gorgeous aztec pattern skirt I bought from Primark for only £5. I thinks it's a beach skirt as I saw some bikini tops and bottoms with the same pattern, however I didn't buy any. I photographed the aztec nail art having the skirt as a background so you can see both of the patterns.
Aztec nail art.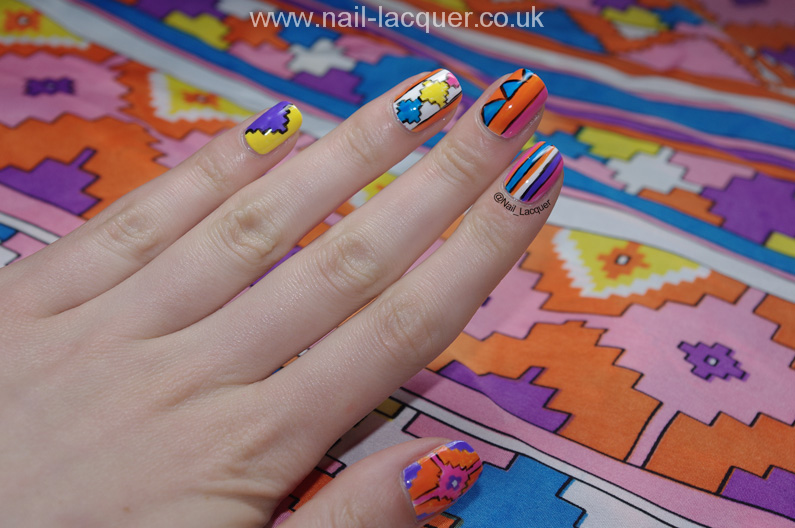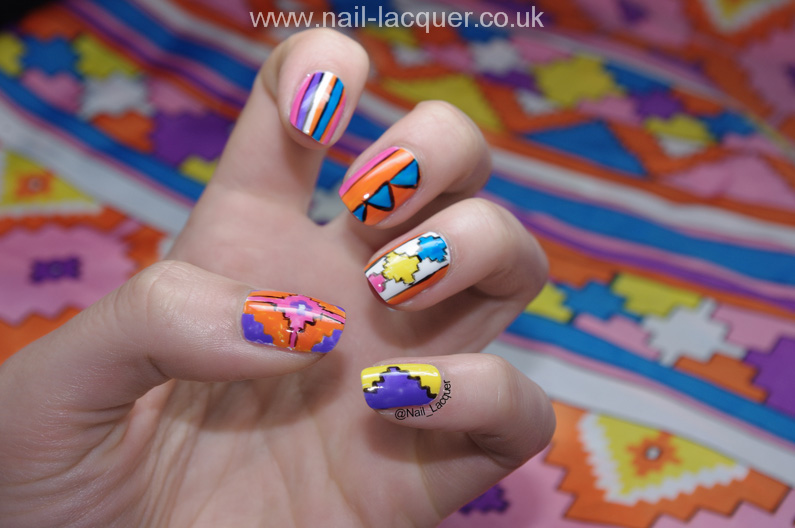 I used almost too many polishes to list, however you can recognize me holding the recently
reviewed Barry M Mango
. The white base is my all time favorite white Sinful Colors- Snow Me White. Yellow, blue and purple were Color Club's Almost Famous/ Chelsea Girl/ Pucci-Licious from
Poptastic Collection
. Pink is Rimmel Lasting Finish Pro Baby Pink and black L.A. Colors Black Velvet. I think that all the colors worked together marvelously.
For the ring finger I decided to go with a simple stripe pattern and I continued til the middle finger. I added some blue triangles and moved to some more difficult (and prettier!) patterns.
My favorite is the ring finger, which one is yours?
Thanks for reading! xoxo