Hi there! Lots of swatch posts recently, I miss doing nail art! I am planning to stop with swatches for a while after I have demonstrated all the new Barry M summer 2013 polishes. I have already shown you the new Gelly Shades and today I am going to show you the Barry M Confetti nail effects swatches.
 Barry M Confetti Nail Effects swatches
 Barry M- Dolly Mixture.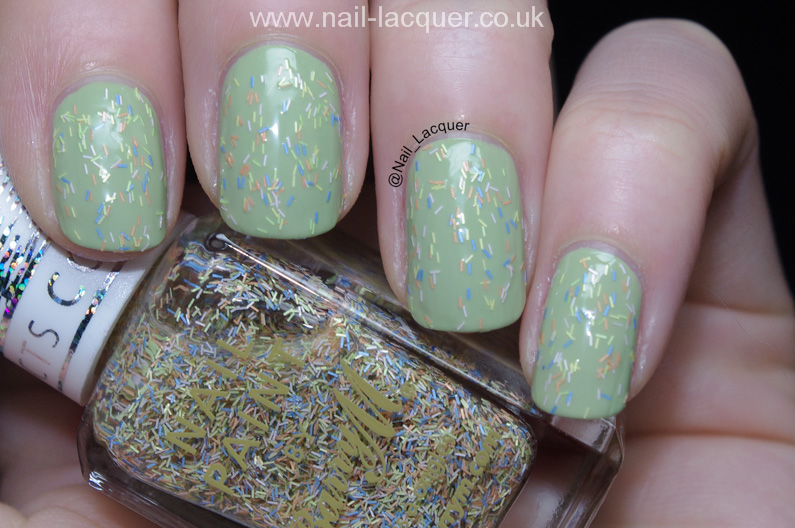 Dolly Mixture is a mixture of 4 different color bars; white, orange, green and blue. Not my first choice of colors but looks pretty okay on the lovely
Essie- Navigate Her
, a bit of a vintage look I think.
Barry M- Sour Apple.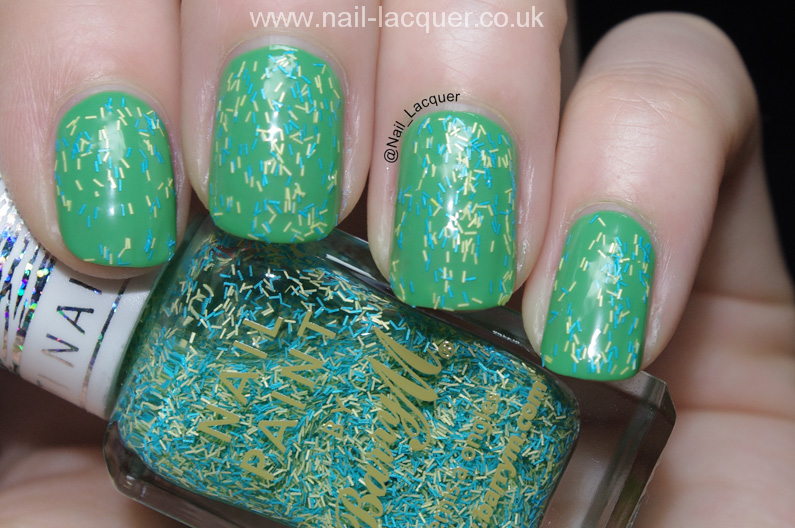 Sour Apple is a cool mixture of teal and yellow bars. Gives a nice coverage with just 1 coat of effect polish on top of
Essie- Mojito Madness
.
 Barry M- Bubblegum.
Bubblegum is a beautiful vibrant mixture of blue and white bars, really lovely finish and one of my favorites from this collection. Base color is
Essie- Bikini So Teeny
.
Barry M- Liquorice.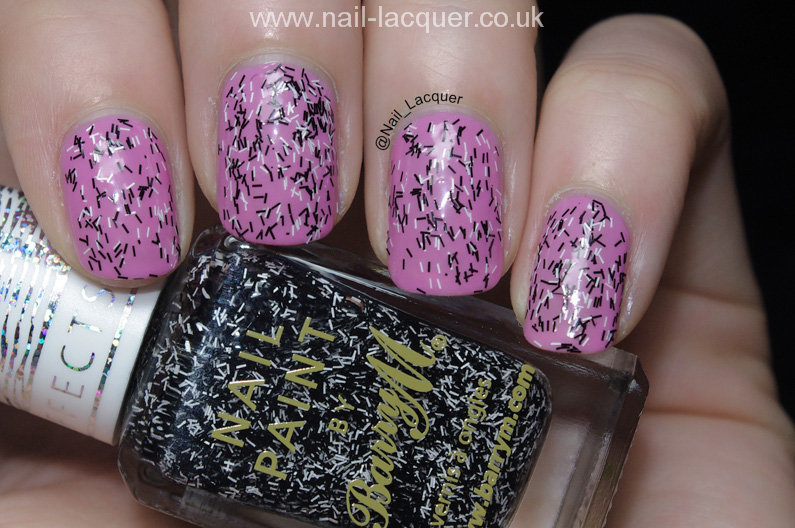 Liquorice was a pleasant surprise as I didn't expect much from a mixture of black and white confetti's, however the mixture looks really perky and I love it. The pink polish is Essie- Cascade Cool.
Barry M- Marshmallow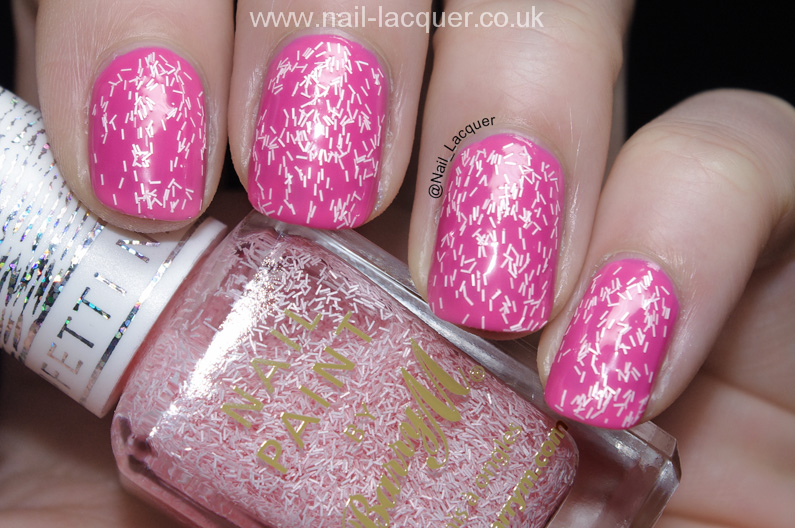 Marshmallow is a cute light pink confetti mixture, it is the only polish with only one color bars. I like it, as I like all pink polishes, however it doesn't stand out as much as the more vibrant color mixtures such as Liquorice and Bubblegum. Base polish is
Essie- Off The Shoulder
.
Barry M Confetti nail effects are really easy to apply and give you a awesome finish. As you can see from the photos, some color combinations work better than others. I think it's a good variety of colors and there is something for different people and tastes, my "must haves" would be Liquorice and Bubblegum.
Thanks for reading! xoxo