Hi! As I mentioned in my yesterday's post, a lot of British Nail Bloggers chose Barry M Guava as one of their top 10 polishes. I was influenced enough to go out and get one myself :P Since there are tons of blogs full of Barry M Guava swatches I decided to demonstrate the polish with a bit of nail art.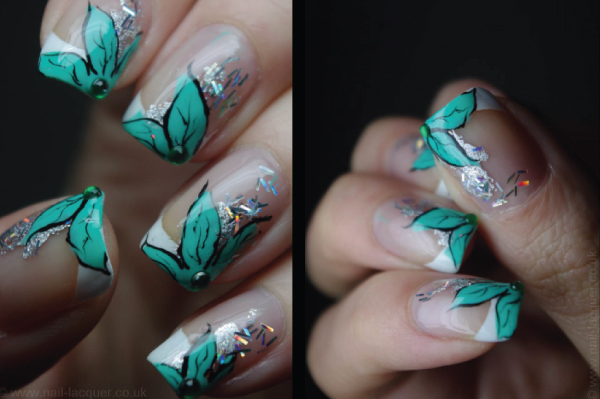 The nail art looks rather simple- white French manicure with silver sparkle and Greenberry flowers with a green rhinestones on top :D
In spite of the simple look, it was quite time consuming to complete this design. First I used French manicure stickers and polished my tips white. I then applied silver nail foils with the same technique as in this nail foil tutorial I made few months ago. After the foil I added holographic silver bar glitter by Claire's Cosmetics. Topped it all up with Seche Vite and waited until dry.
Lastly I used Barry M Greenberry and painted the flowers adding the outlines with black acrylic paint. Popped a green (totally should have picked fuchsia pink!) rhinestone in the middle of each flower and finished it all off with one coat of Gelous and two coats of Seche Vite to seal the rhinestones.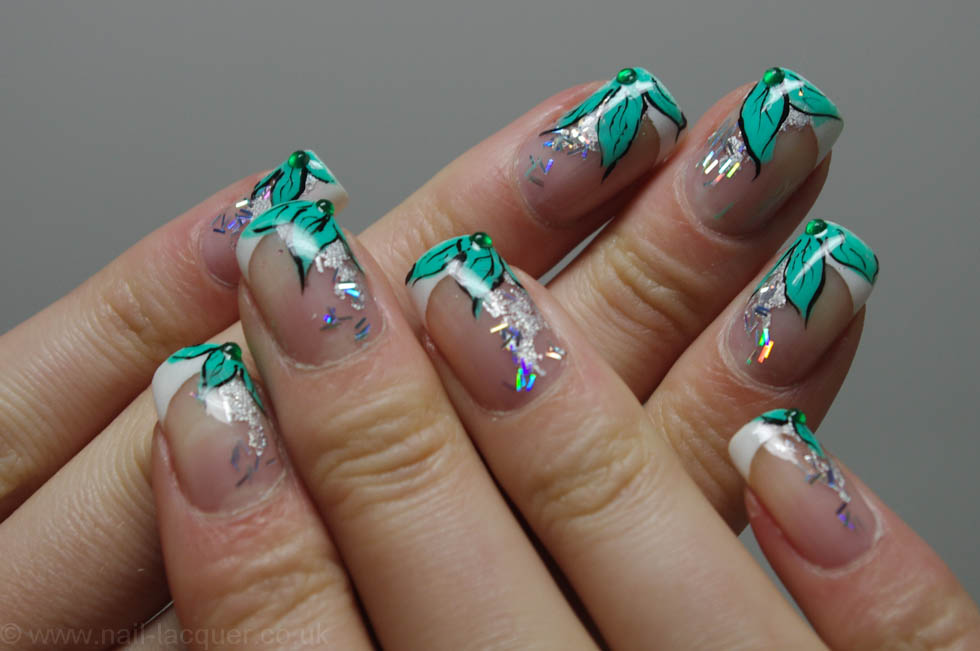 It took quite a few coats of polish but I am happy with the look and the rhinestones have lasted me 24 hours- usually they fall off the next morning :D
Thanks for reading and have a lovely evening!