Hello! Finally the last post of the day! Right now I am wearing a combination of GlamLac Violet and Flamingo. GlamLac polishes are available at The Nail and Beauty Link and retail for £4.20 each.
For this design I was inspired by the two photos seen in the collage below. I got these photos from Pixabay which is a website where people share their photos copyright free. I think that's really kind of them. I am planning to start taking more photos over the summer (not only of my nails lol) and share them there too.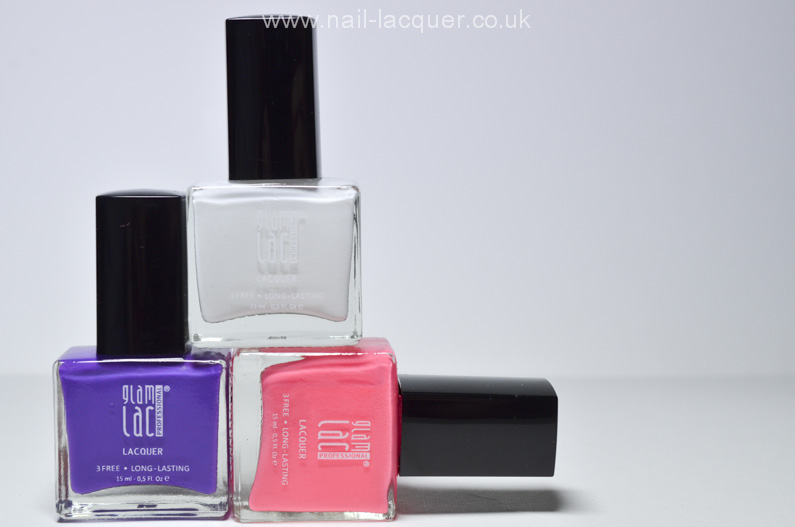 As of the nail art I started off by applying a reinforcement ring on each of my accent nail (to create negative space area). I then applied two coats of GlamLac White as a base (review here). Then I used two small pieces of make-up sponge and dabbed GlamLac Violet and Flamingo on my nails (two coats). Finally I pulled off the reinforcement rings and added golden swirl nail stickers (available at TNBL in-store) in the negative space area and on my index fingers. I topped it all up with a layer of top coat. I LOOOOVE the outcome! I was meant to do my holiday nails tomorrow but I don't want to take these off :P I might just go on the holiday with these, we will see!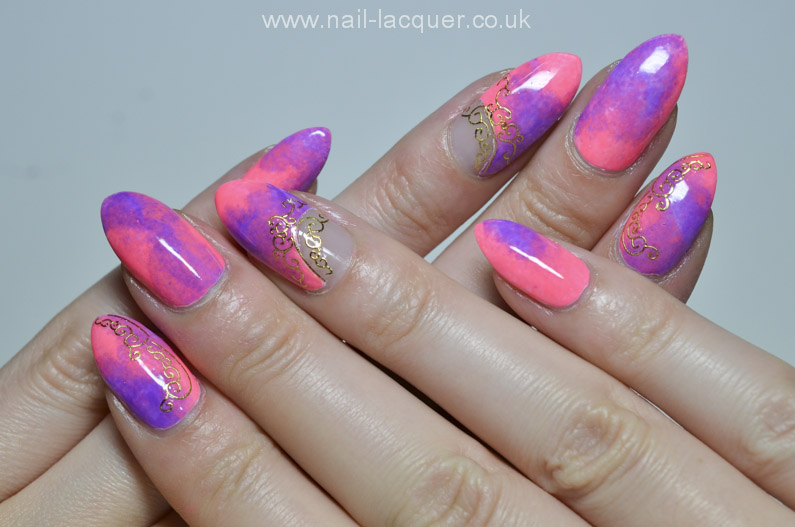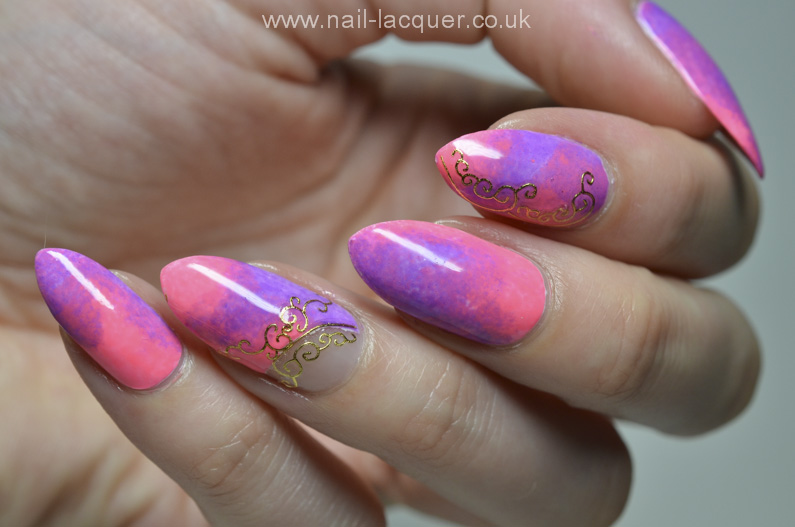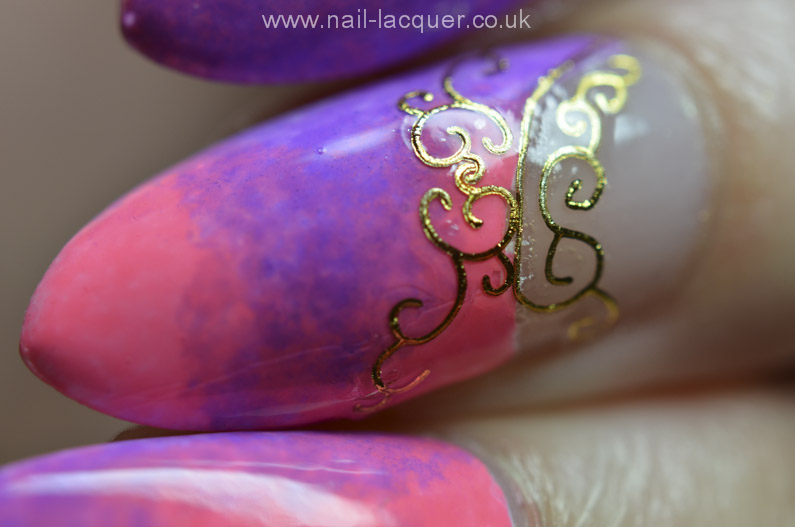 Thanks for bearing with me today and checking out all the posts I have written, it means a lot to me! xoxox
UPDATE:
Here is how my nails looked 11 days after creating them:
I was well impressed!!! :D
*PRESS SAMPLE