Hey all, some exciting Barry M swatches to show you today! Apparently Barry M have released three new Gelly colours this spring :) As with the Silks, Tesco seemed to have the honour to sell them first. Anyway, without further ado here are Barry M Huckleburry, Rose Hip & Sugar Apple swatches.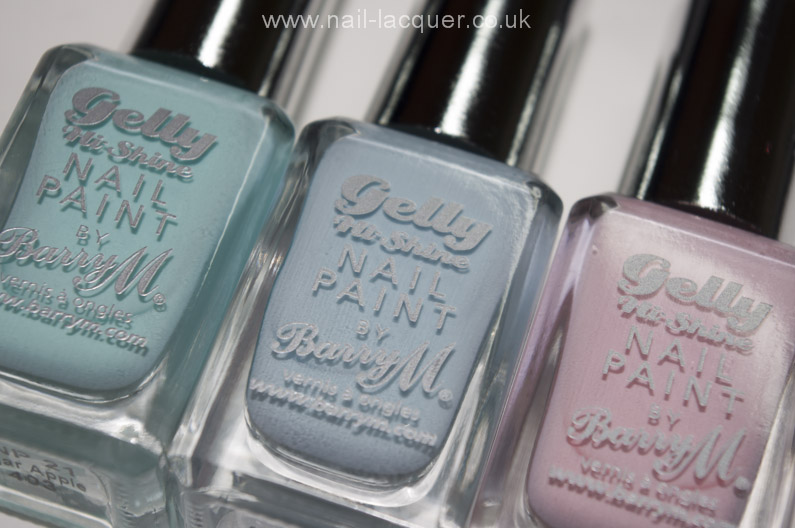 Barry M Huckleburry
Huckleburry is a very light blue polish with creme finish. It was opaque in two coats and very easy to apply, in addition it dried quite fast and had a beautiful glossy finish.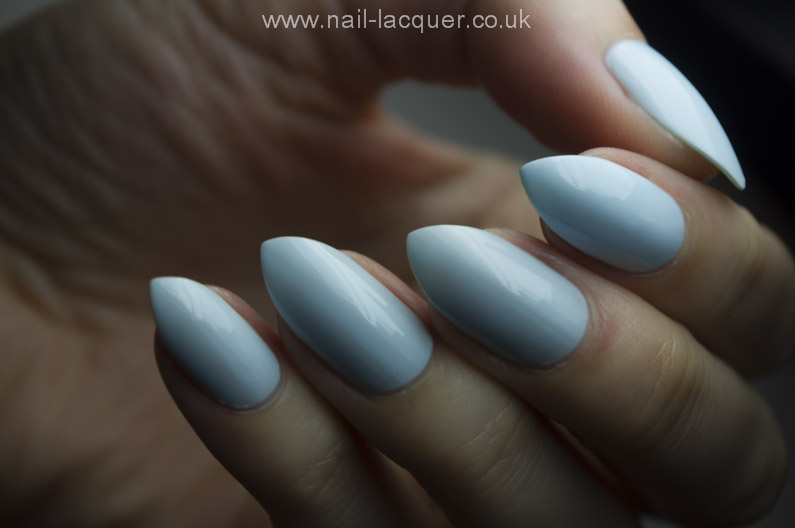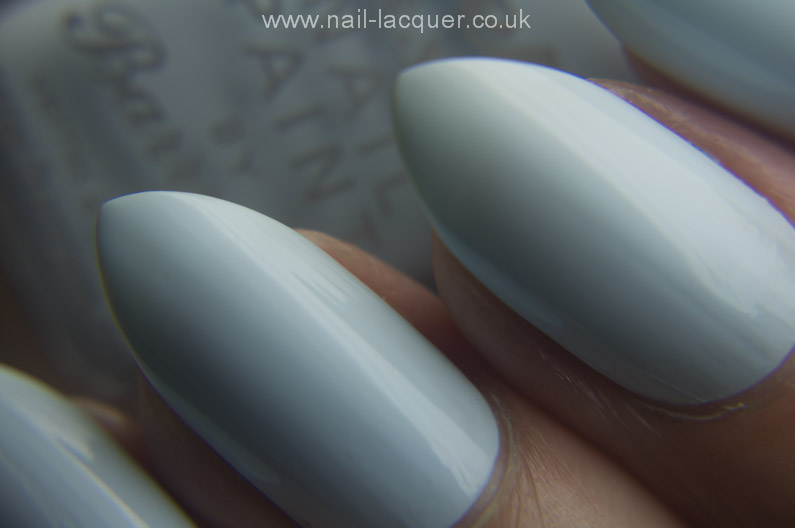 When I initially saw these Gelly babies I thought the colours may be creme version of the previous Silk collection. I did a comparison of Barry M Huckleburry and Mist.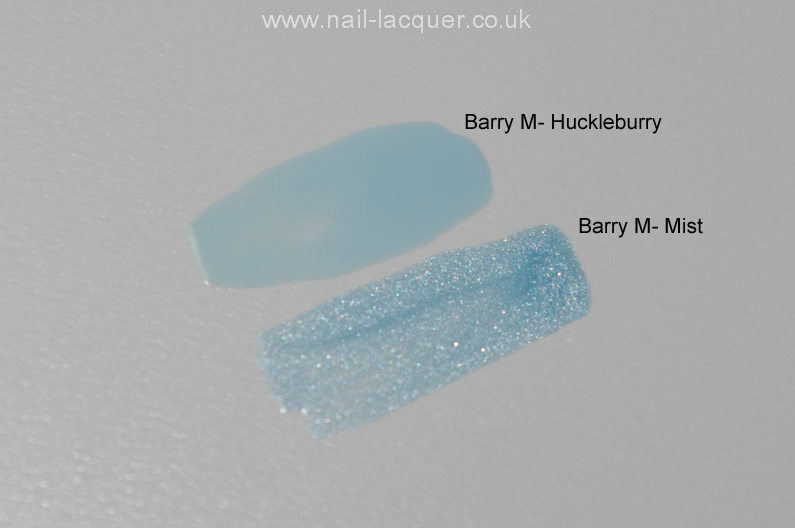 Barry M Rose Hip
Rose Hip is a very light baby pink polish with creme finish. The application was not as smooth as Huckleburry's, it took three coats for an opaque finish. Unfortunately even with three coats the finish looked slightly patchy… but a layer of top coat would of probably fixed that (I am not wearing top coat on any of the swatches).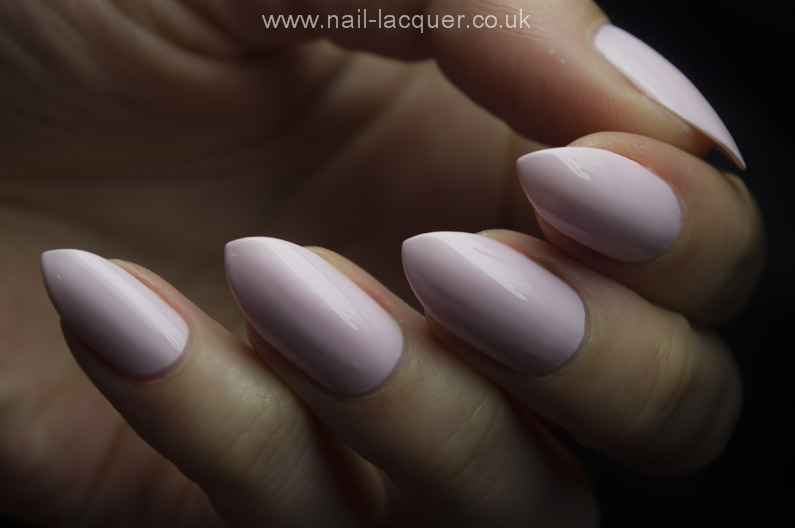 I have compared Rose Hip with Barry M Blossom and Models Own Pink Veneer below.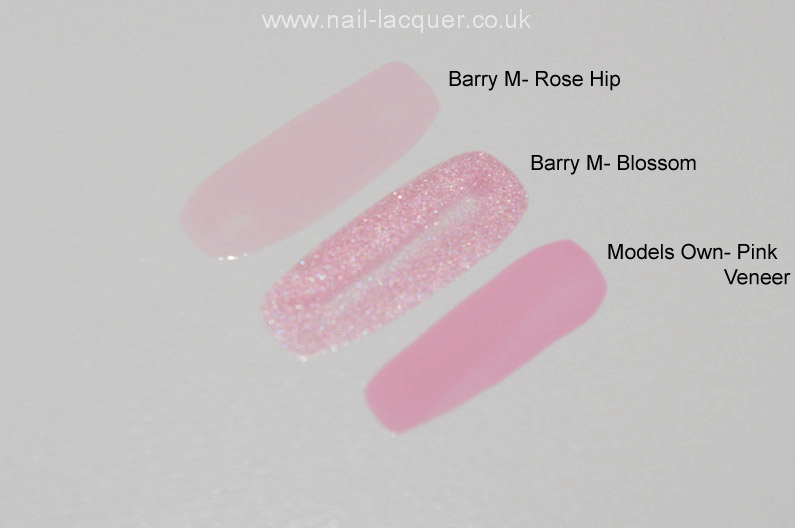 Barry M Sugar Apple
Sugar Apple is a light cyan blue polish with creme finish. Sugar Apple was opaque with just two coats and the application was easy. In addition to easy application the drying time was very reasonable.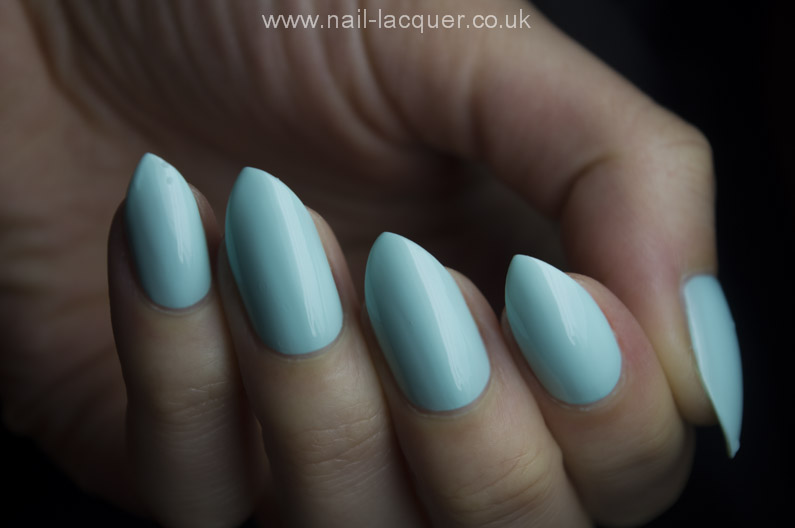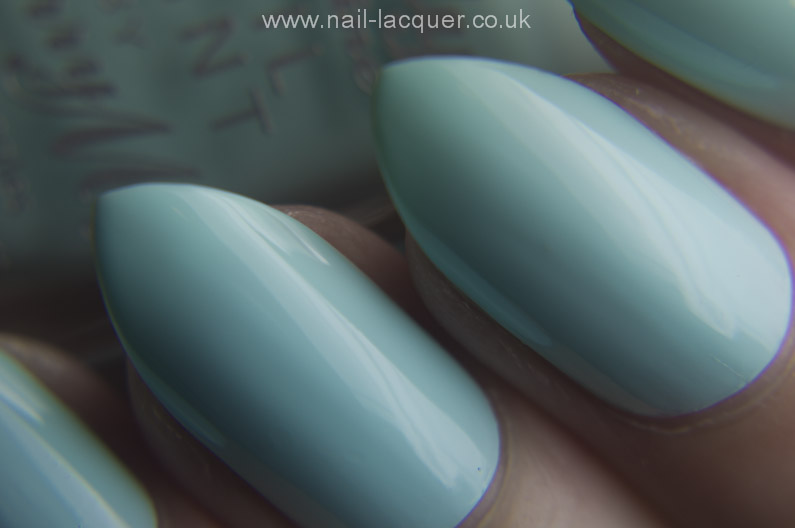 Below is a comparison of Sugar Apple, Meadow, MUA Pistachio Ice Cream and Greenberry.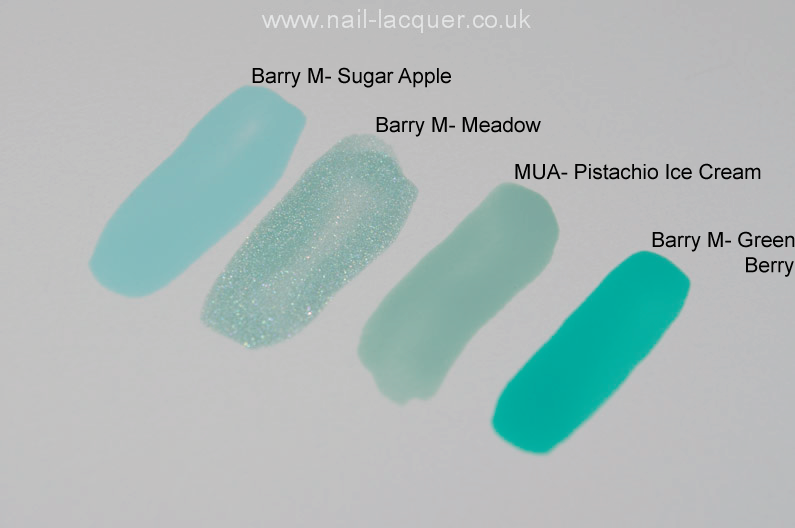 Overall lovely polishes, from all three I'd say Sugar Apple is a definite must have- it is bright and pastel at the same time, an amazing colour and a great formula.
Thank you for reading, would love to see what you think of Barry M Huckleburry, Rose Hip & Sugar Apple swatches :) xoxox