Hello, I'm still waiting for my new nail art brushes so I'm here with Barry M Pink Sapphire Glitter swatches. Pink Sapphire Glitter is from Barry M Jewel Glitter Collection. There are a total of 7 glitters in this collection and I reviewed the other one I have, Barry M Yellow Topaz Glitter, yesterday.
Barry M Pink Sapphire Glitter (2 coats, no topcoat, artificial light).
Pink Sapphire Glitter is a gorgeous mix of small pink, large holographic pink and silver holographic bar glitter. It's very unique compared to all of the other Barry M nail paint glitters and stands out with it's gorgeous holographic glow.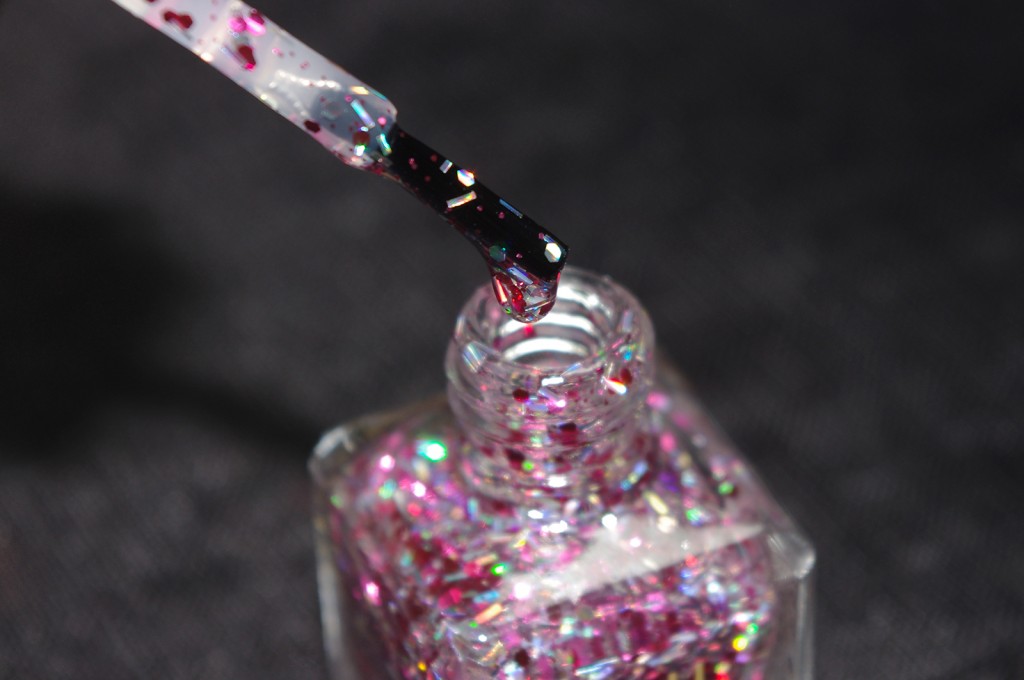 The polish has a very nice formula and was easy to apply. Overall I am very pleased with both of the Barry M glitter polishes. Not only for the great performance but also the affordable price (£2.99). You can buy them in your local Superdrug or Boots in store and online or Barry M website.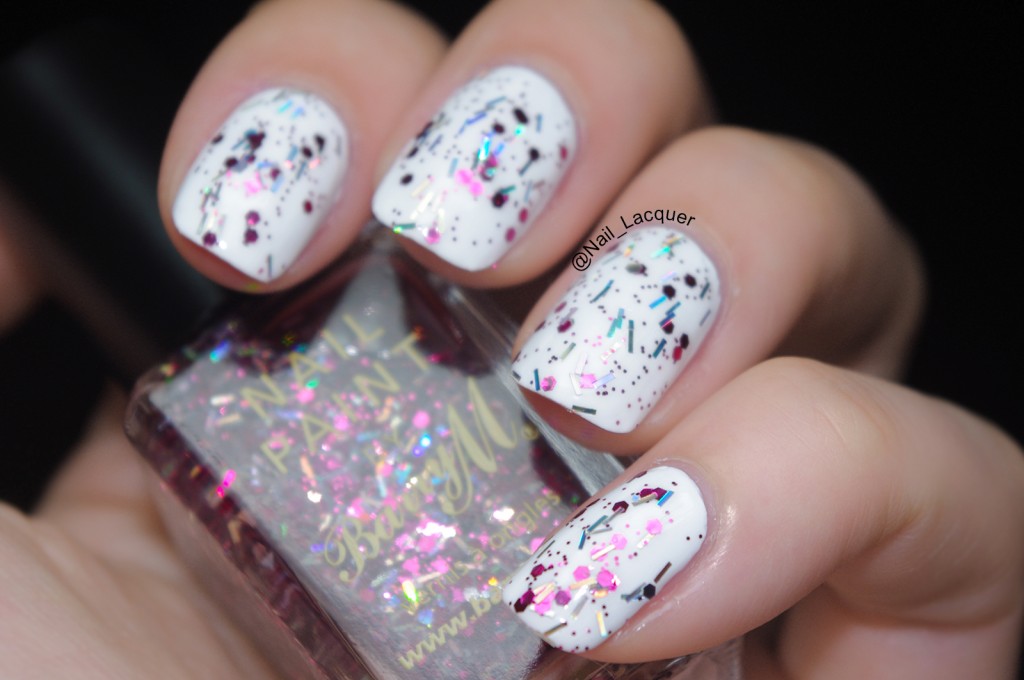 Really loving this look! :) For the base I used Sinful Colors Snow Me White, which is one of the best affordable white polishes out there. I truly recommend it for nail art.
Thanks for reading, hope that you will have a great day!