Hello, happy Friday! Today I am showing you some crazy nail art of Courage the Cowardly Dog and a quick swatch of Models Own Banana Split which I used as a base.
Courage the Cowardly Dog is a creepy cartoon known from the Cartoon Network. I remember watching it but I don't think I ever quite understood/enjoyed the whole thing. I think watching it as a grown-up might turn out to be a lot more fun than as a child :) I have to check if it's on Netflix :D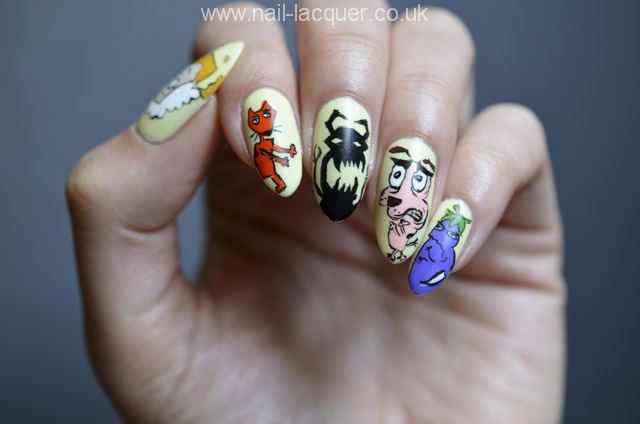 As of polishes I used Models Own Banana Split as a base (scroll down for a swatch). For Courage I used Models Own Strawberry Tart as the colour of the body and added details with acrylic paints. For the monsters I used mostly acrylic paints. I topped it all with Rimmel London Pro Matte top coat.
On the swatches below I am wearing three coats of Banana Split, a lovely pastel yellow colour with creme finish, and top coat. Similarly to Apple Pie (reviewed yesterday) this polish has a sweet scent which I really love :)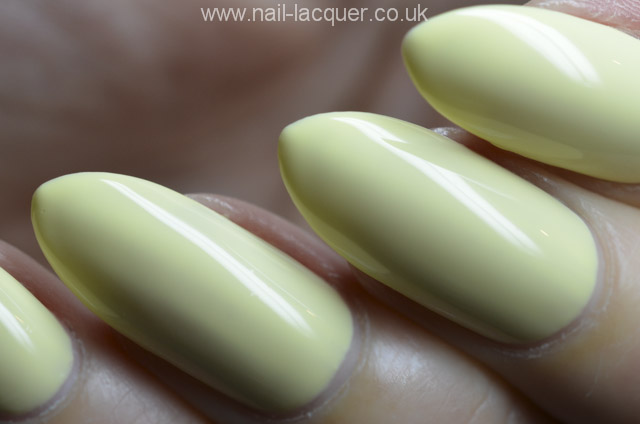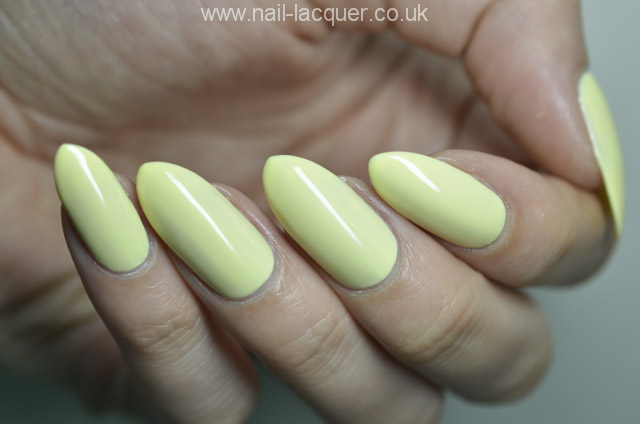 Thanks for checking out my Models Own Banana Split swatches featuring Courage the Cowardly Dog. Hope it was fun to see a bit more detailed nail art for a change :D xoxox