Hello! I have lots of swatches posts prepared for you my dear readers as I am still waiting for my new nail art brushes to arrive… suddenly I started to dislike all the 15 nail art brushes I own at the moment and don't want to do much nail art with them. I hope that my next ones will be amazing! I'll keep you updated, but for now enjoy my Barry M Shocking Pink swatches.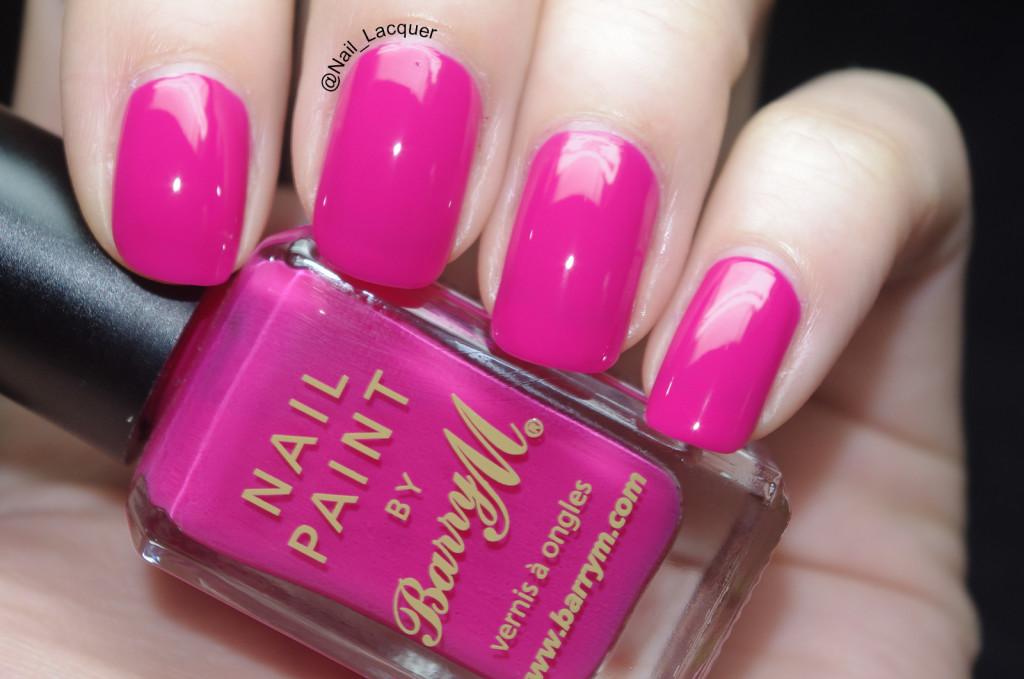 Barry M- Shocking Pink (2 coats, no topcoat, artificial light).
Shocking pink was one of my first Barry M polishes. I fell in love instantly and wanted more and more :P By now I'm the lucky owner of 19 Barry M's! The gorgeous fuchsia pink has a lovely glossy finish. This polish is quite opaque and leaves a nice coverage after just 2 coats.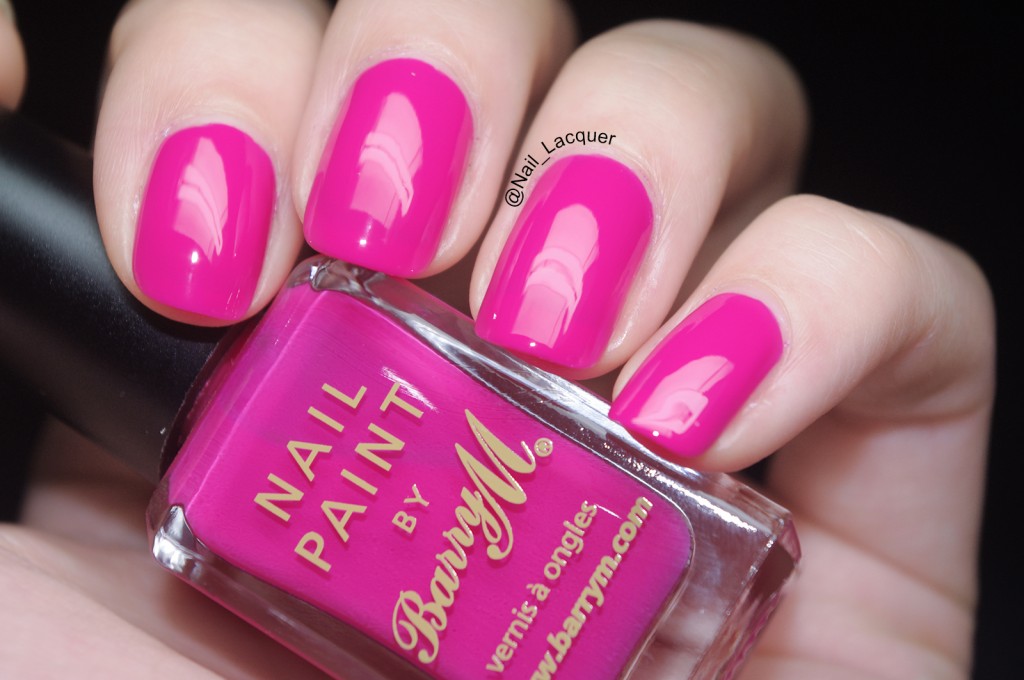 I have heard some people complain about Barry M polishes chipping easy, however I have not experienced that. It is hard for me to judge polish lasting since I do my nails so often (too often!?!) and therefore never wear one polish for… well… not even longer than 3 days I'm afraid. I might try to do a chipping test soon as I got a bit curious now.
You can buy Barry M in your local Superdrug or Boots in store and online or Barry M website.
Thanks for reading and have a good one!
P.S. Just wanted to thank you all who have entered my GIVEAWAY so far, if you haven't- check it out and enter ;)