Hey again, I GOT MY NEW BRUSHES!!! And the good news is that they are as good as I was hoping they would be! As soon as I got them I decided to do some detailed nail art that I have been missing doing and with the great weather we have here in United Kingdom these days I just had to do beach themed nail art.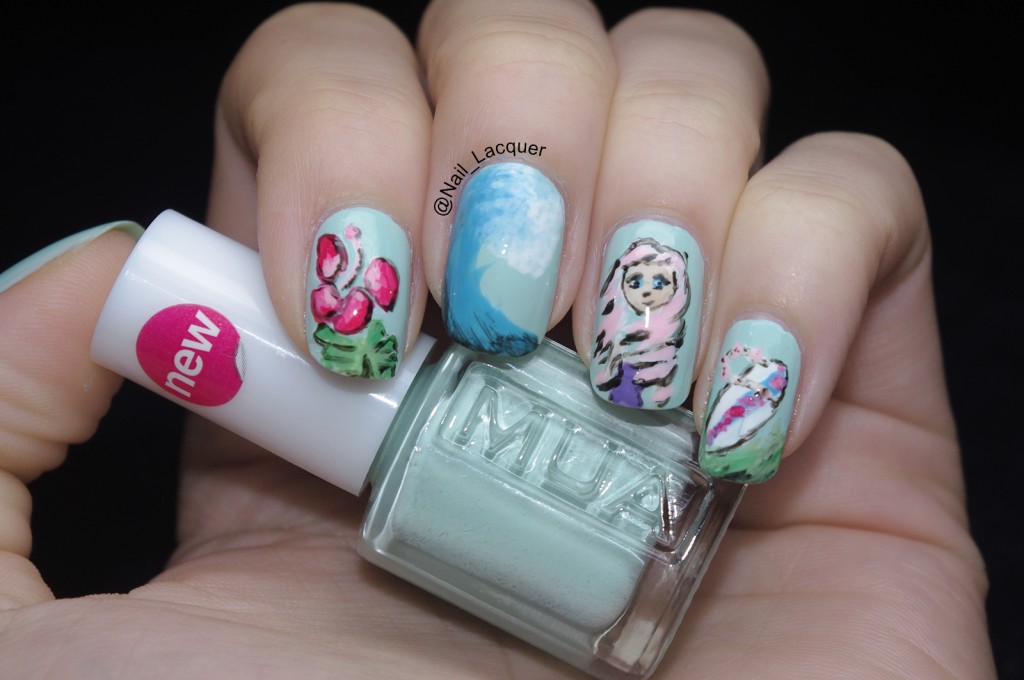 Beach themed nail art.
I decided to put together some summery Hawaiian details to create the beach themed nail art. First, obviously the pink haired surfer girl herself on the ring finger. Then there is a surfboard with Hawaiian necklace hanging from it on the pinky finger.  A huge wave on my middle finger and a Hawaiian flower on my index finger. I love how the girl turned out, so sassy with her long pink hair!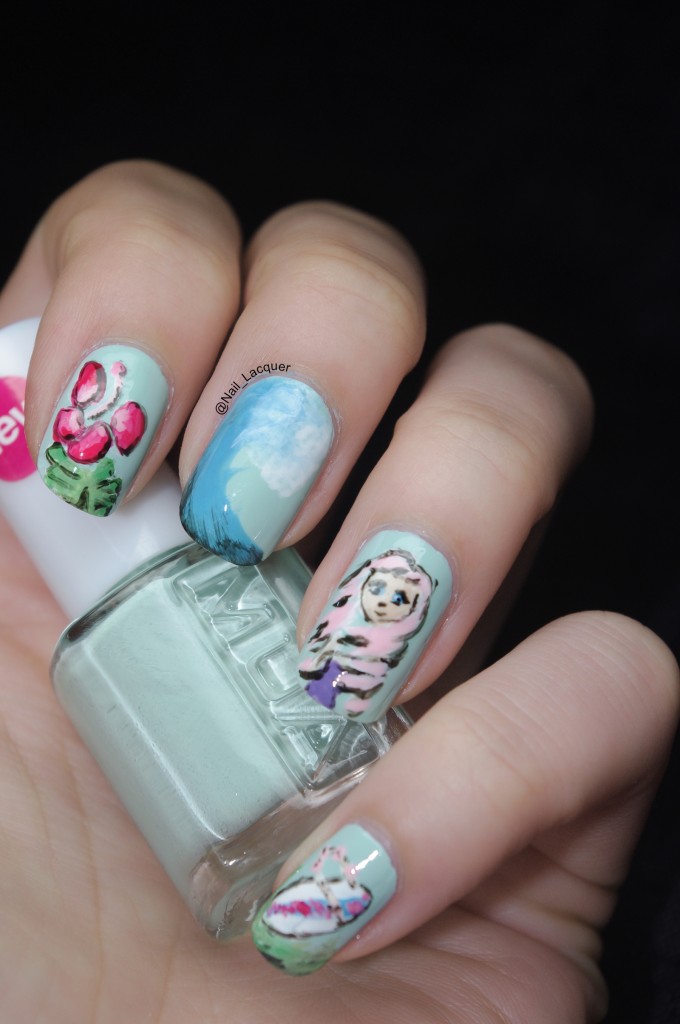 Most of the polishes I used for this look are from MUA. The base is my most favorite polish at the moment- MUA Pistachio Ice Cream. The light pink used is MUA Natural Days and the darker pink/red is MUA Bright Coral. Purple on the girls dress is MUA Frozen Yoghurt and the lovely blue is MUA Bold Blue. I really love all of the MUA polishes, they are a bargain being only £1 each… not even sure why I haven't bought all of the colors yet! For the greens I used Essie Mojito Maddness (dark) and Essie Navigate Her (light).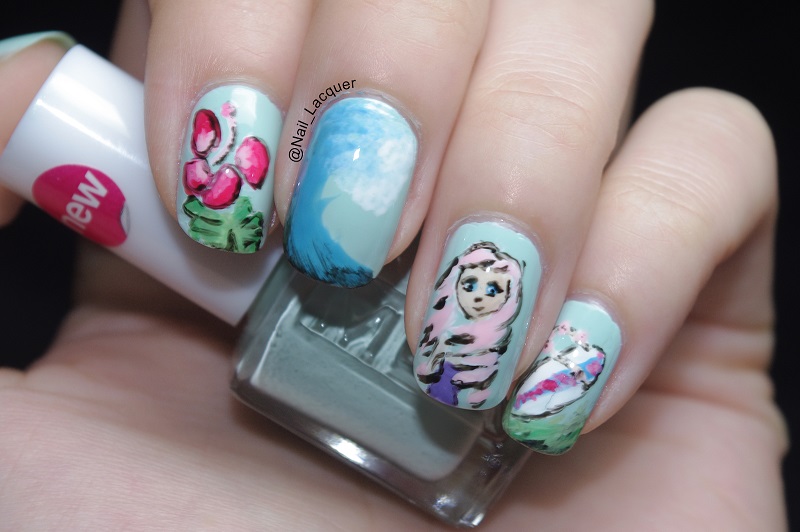 I really enjoyed creating this beach themed nail art look. I am super pleased that I finally got my nail art brushes. I really love doing nail art for my blog, however it's nice to show you swatches too. I usually prefer blogs with more nail art than swatches. I used to do only nail art, however I have started doing a lot more swatches recently. Do you prefer nail art or swatches in my blog?
Thanks for reading!