Hey all! I have a quick post today to show you the best white nail polish I own. This polish is so good that I felt it needs a separate post to introduce it as the best white nail polish, especially for nail art ;)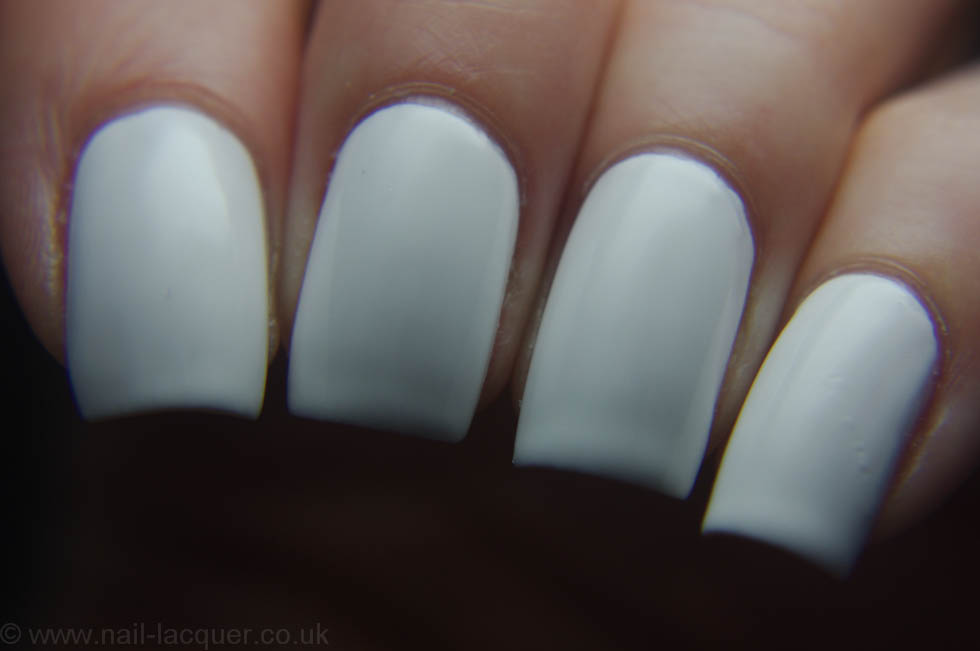 Sinful Colors- Snow Me White (2 coats, artificial light, no topcoat).
Sinful Colors Snow Me White is officially the most used nail polish in my whole collection. I got it a few months ago and I have used more than half of the bottle already! It is so opaque that you can get away with just one coat when used under nail art ,other color, glitter or water marble etc.
This polish is not only a great polish but a great bargain too, a 15 ml bottle costs only £1.99 in your local Boots. If you are interested of nail art and looking for the best white nail polish at affordable price- this is the one!
I wish I could do the best black nail polish post too, however I can't as I am still searching for the very best black… any recommendations? There is a few that have been recommended to me, but I haven't tried them out yet, I will keep you updated ;)
Thanks for reading and enjoy the heat!