Hello! There's a new monthly nail subscription box in the UK market called Nailbox. Nailbox consists of four nail polishes and an extra nail or cosmetic related product. The price of the box varies from £15/month – £13.50/month, depending on what subscription you choose. Today I am showing you the exciting goodies you can find in the May 2015 Nailbox release.
May 2015 Nailbox
May 2015 Nailbox consists of a cuticle pusher/nail cleaner by Elegant Touch and the following nail polishes: Essie Status Symbol, Rimmel Lucky Lilac, Niclole by OPI Alex by the Books and Orly Fiery Orange.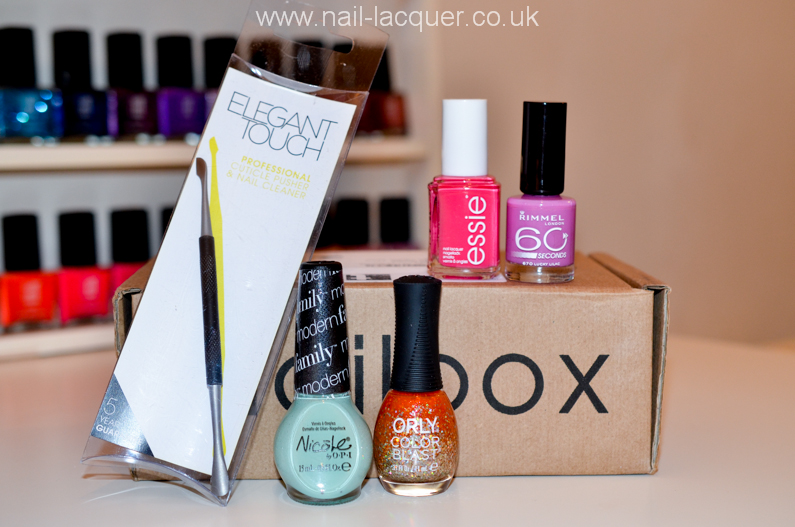 Essie Status Symbol
Status Symbol is a pink polish with creme finish. On the swatches I am wearing two coats with no top coat. Essie polishes sometimes come with annoying thin brushes but this one has the nice flat brush which really up's the game in addition to the nice formula.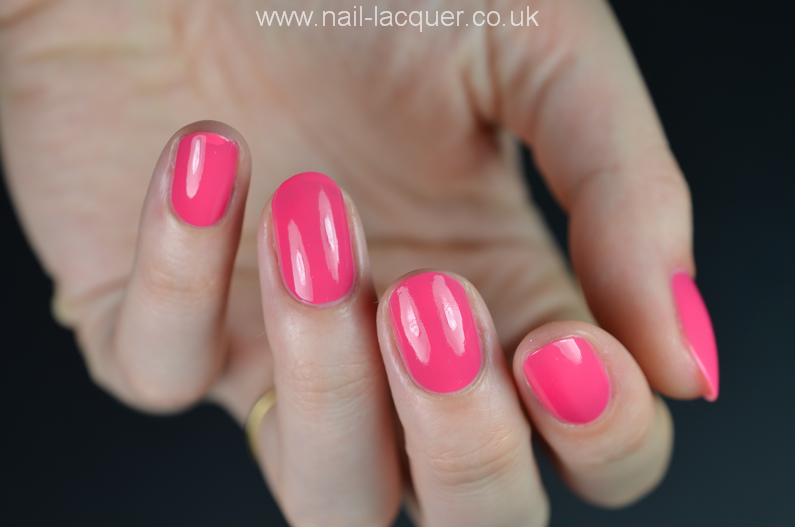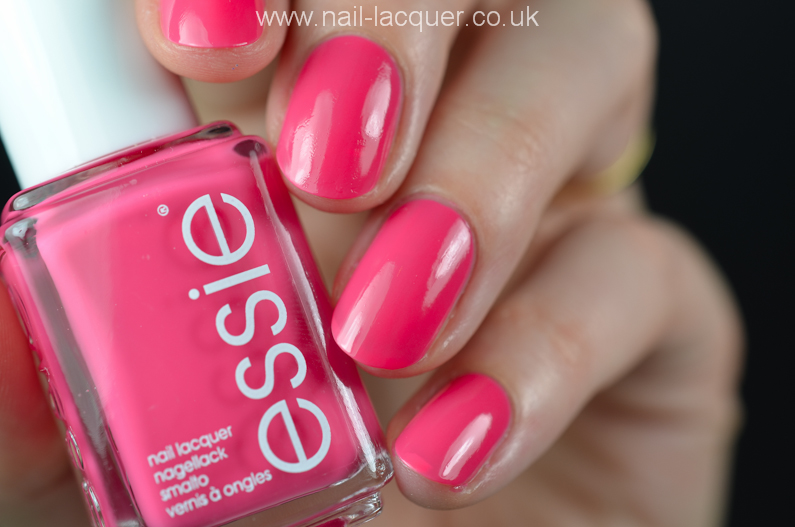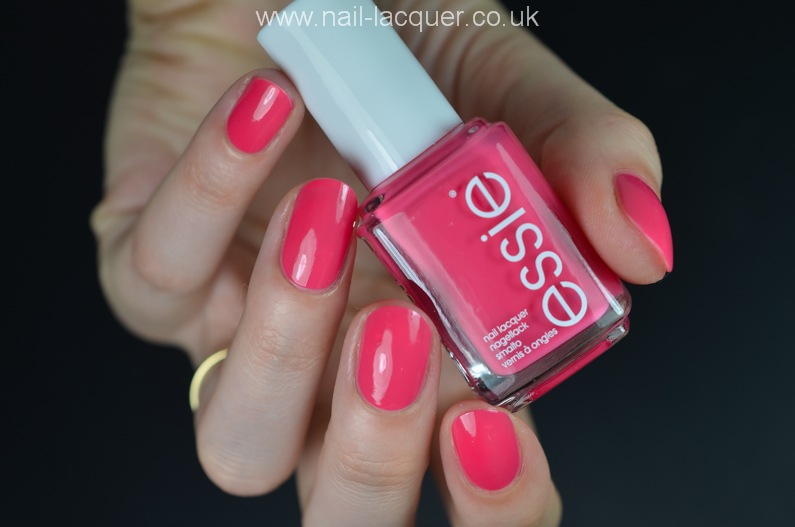 Rimmel Lucky Lilac
Lucky Lilac is a light purple creme polish.  On the swatches I am wearing two coats with no top coat. Again, nice flat brush which made the application like 10 x better. Also good formula, maybe a bit on the sheerer side but one could always apply three coats.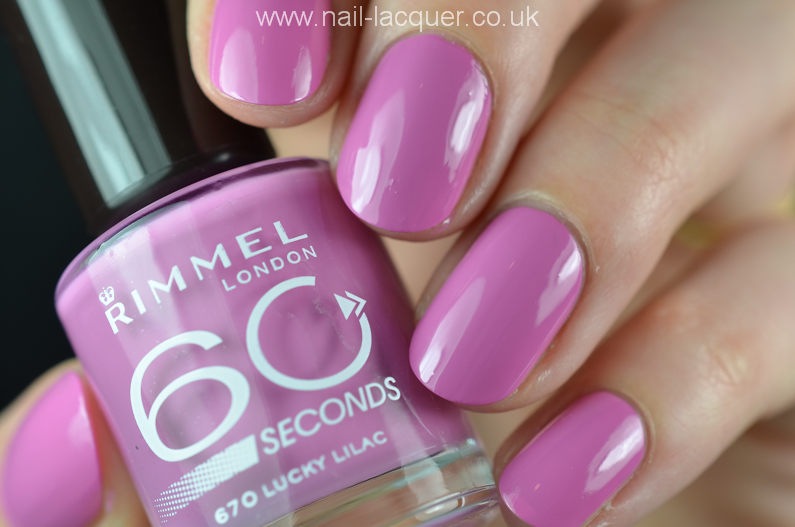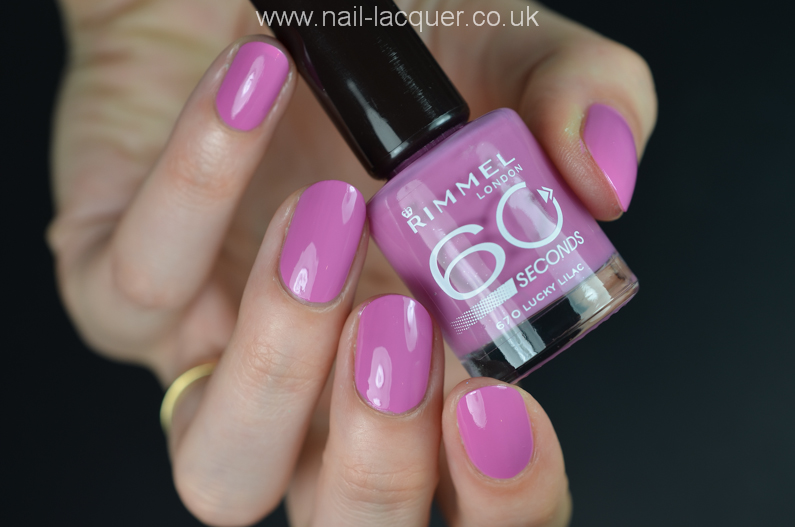 Niclole by OPI Alex by the Books
Alex by the Books is a mint polish with creme finish. On the swatches I am wearing two coats with no top coat. This polish has been my lemming since I heard about the Modern Family collection. It's been quite a while, I think the collection was released like two or three years ago. Applies beautifully and looks fab. Not the brightest mint polish but very pretty nevertheless.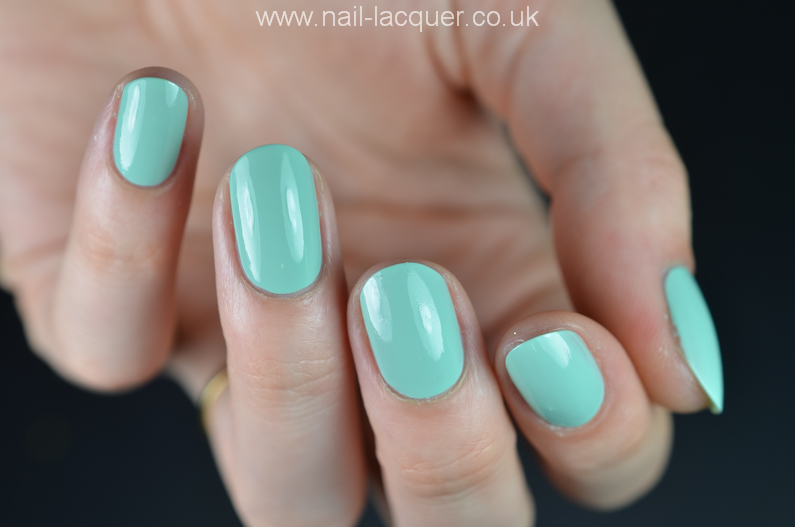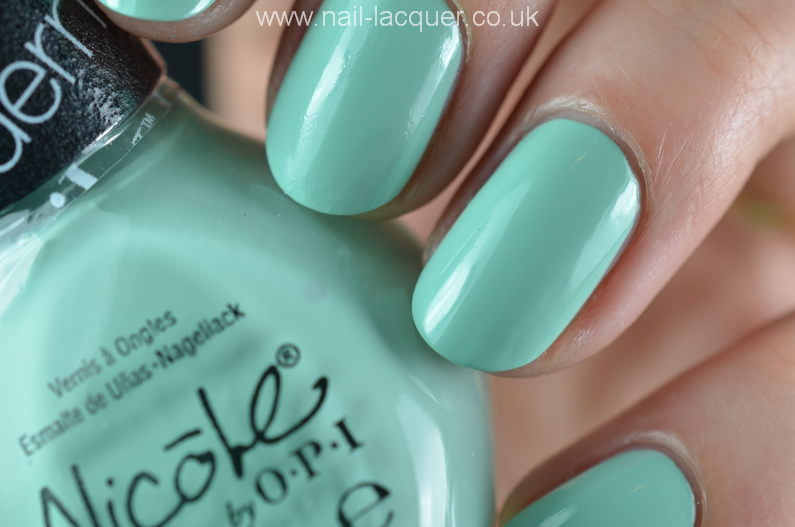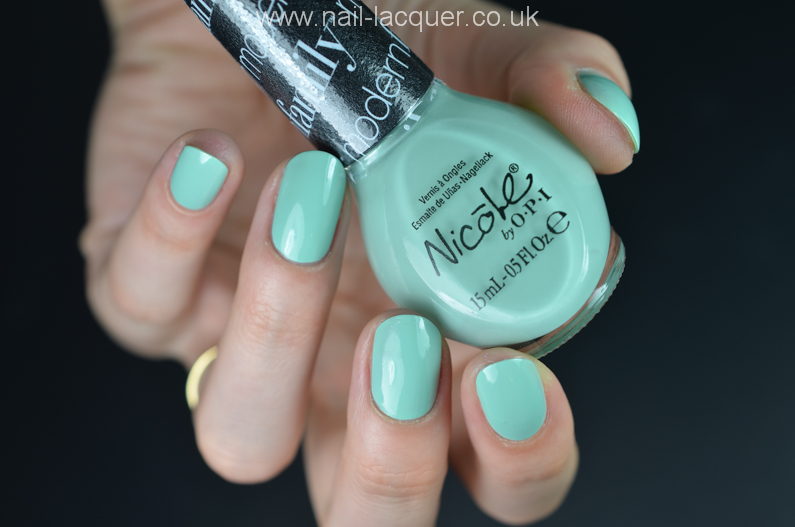 Orly Fiery Orange
Fiery Orange is a sheer orange glass fleck polish full of medium holographic hex glitter and tiny holographic bar glitter. On the swatches I am wearing two coats with top coat.  It applied well and looked really good with just two coats considering the orange base is quite sheer. I applied a layer of top coat as it dried into a slightly dull finish. It's a bit of a odd one out I think as it's not your typical 'spring' colour, I would rather see it in a Halloween month box.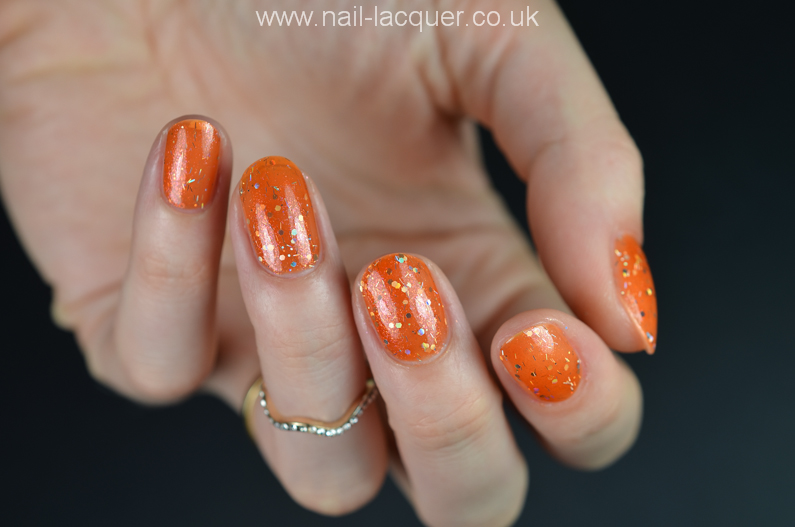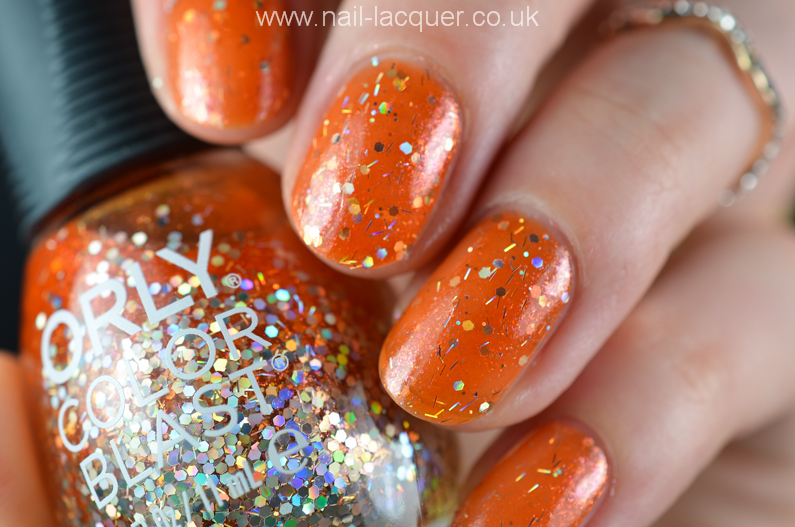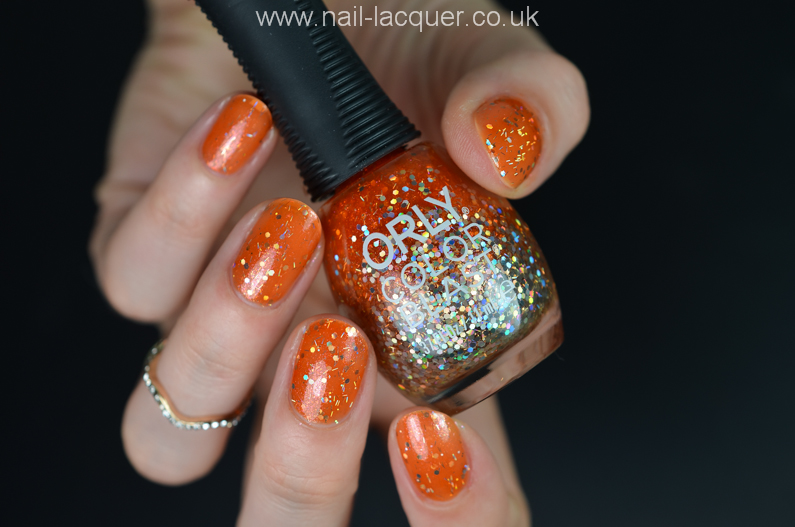 My favourite part of the box was the surprise factor, I had no idea what's going to be in the box so opening the box really got me excited like a kid at Christmas time. This type of monthly surprises defo cheer me up.
Is it worth the money? Let's see… Cheapest I've seen the Nicole polish was £2.99 I think. Orly is usually quite expensive in the UK, I think these oval bottles are about £9.50 at Boots but have seen full size Glam FX Collection polishes sold at £4.99. I think the Rimmel polishes are about £1-3ish and Essies vary depending on the shop but cheapest is around £2.99. I am not sure how much the cuticle pusher would be but according to google it's about £9.50. So overall you are getting the products cheaper than you would be buying them on their own.
The only downfall about the box is that all of the polishes seem to be from quote old collections, like 2012 and before.
Thanks for checking out May 2015 Nailbox swatches and review xxx
*PRESS SAMPLE