Hello! I hope you are enjoying the bank holiday weekend! I know I sure am. Especially with the gorgeous weather we have been having. Today I have swatched a B&M Gel Effect nail polish for you.
B&M Gel Effect nail polish review
In my book, B&M is not the first place to go for nail polish. I usually do check out the make-up isle when I visit, but they always only have some boring W7 nail polishes, if that, in stock. During my last trip I did notice that they had some 'gel effect' nail polish. For £1.49 a piece, I thought it would be interesting to try it out.
Firstly, I chose a golden holographic polish. Usually the nail polishes form high street really lack in the glitter count, but this one looked promising. I ended up using three coats for the swatches, but it ended up beautifully opaque. Formula wise I had no issues with the application and the brush was a fair game as well.
The polish also included a small top coat. It's not a fast drying one so it's not much use for me as I am too spoilt with fast dry top coats. I pretty much refuse to use anything that doesn't advertise itself as a fast drying top coat lol.
B&M Gel Effect nail polish swatches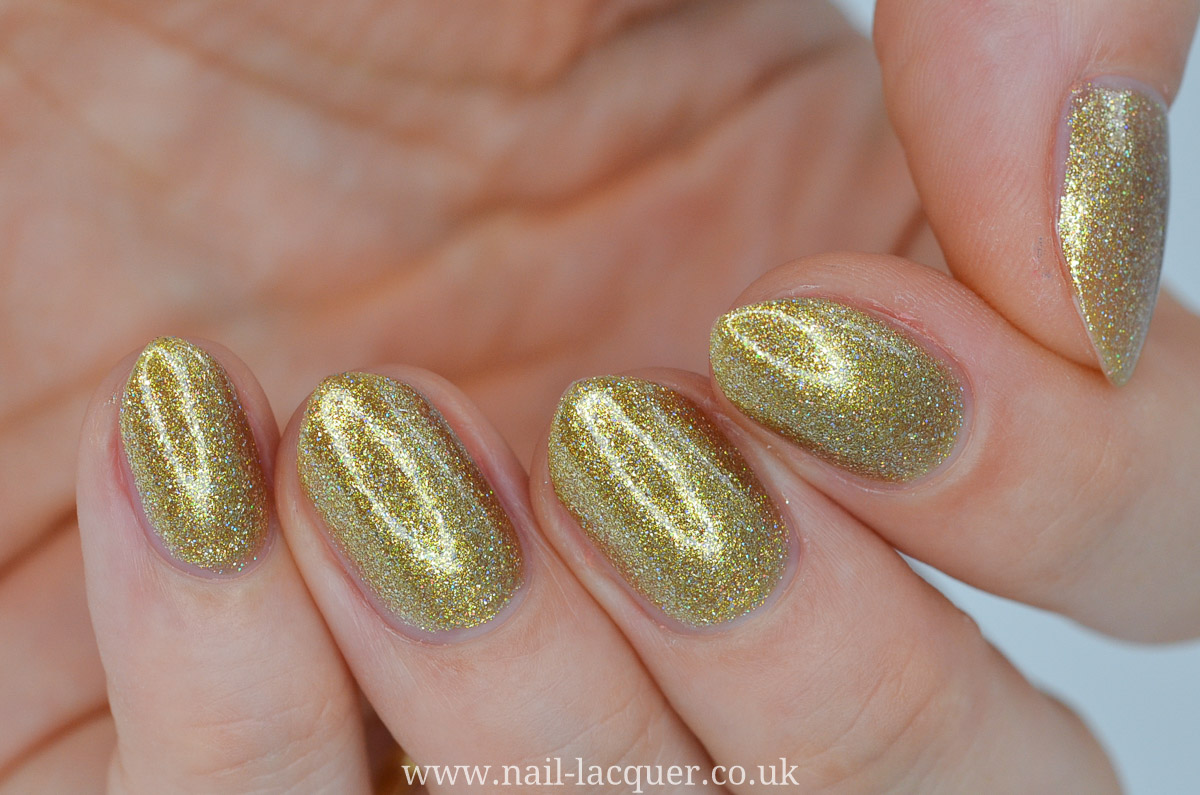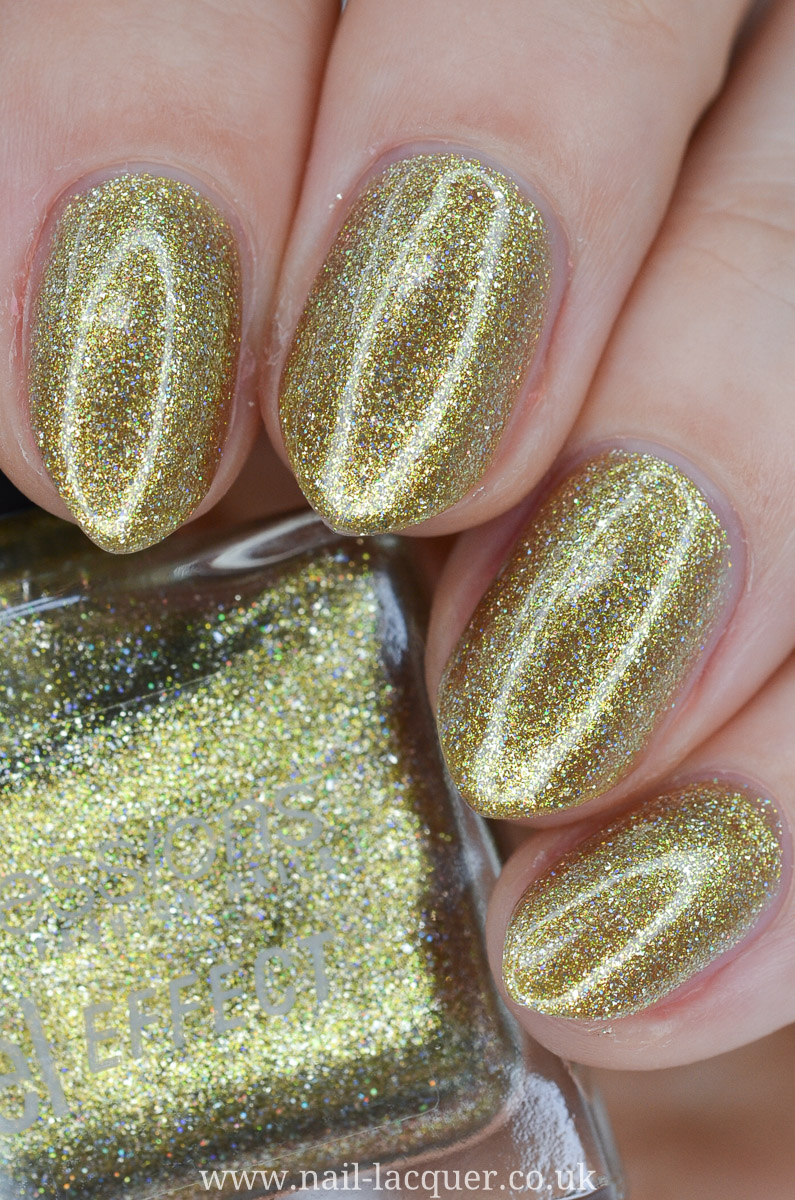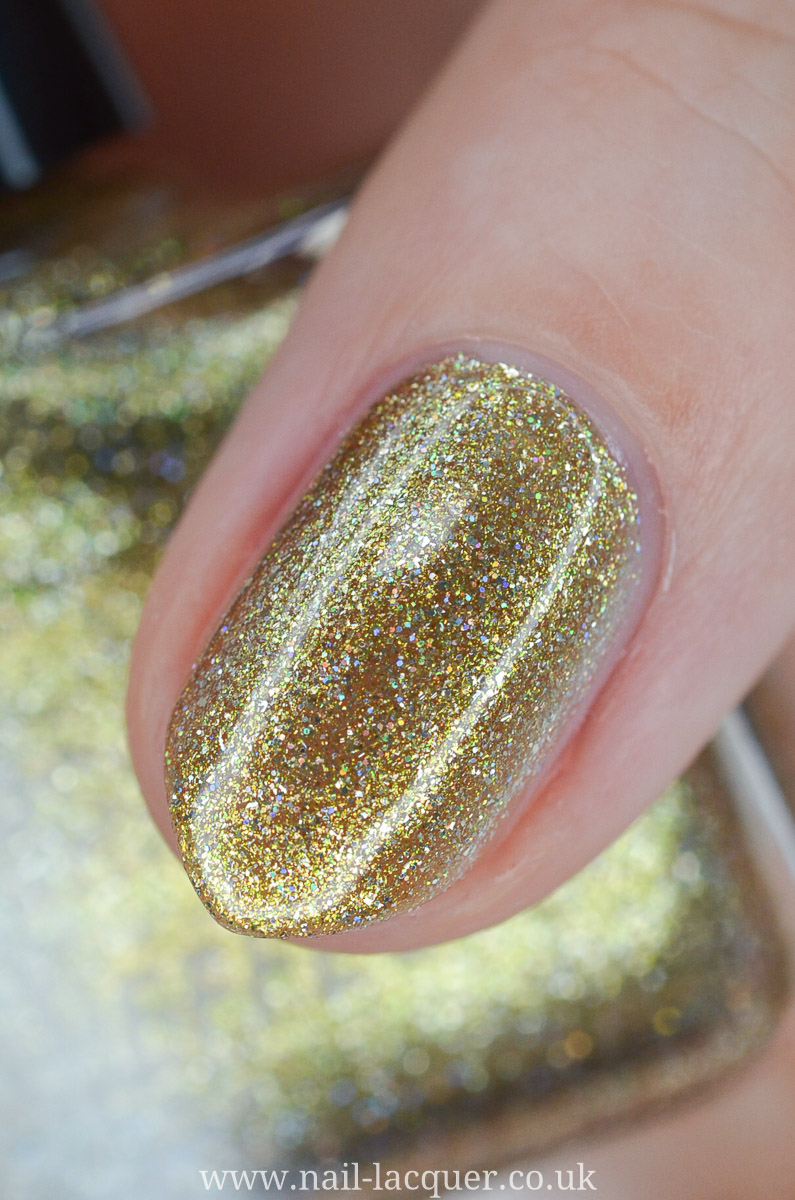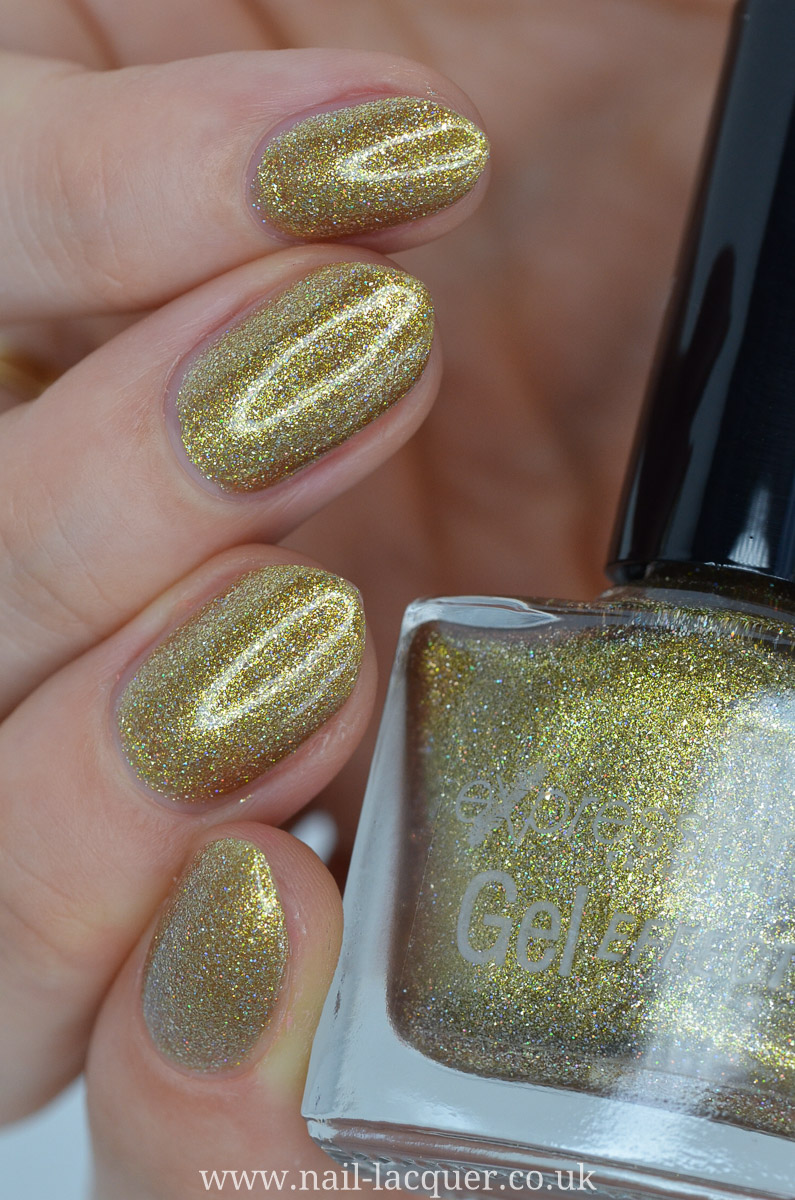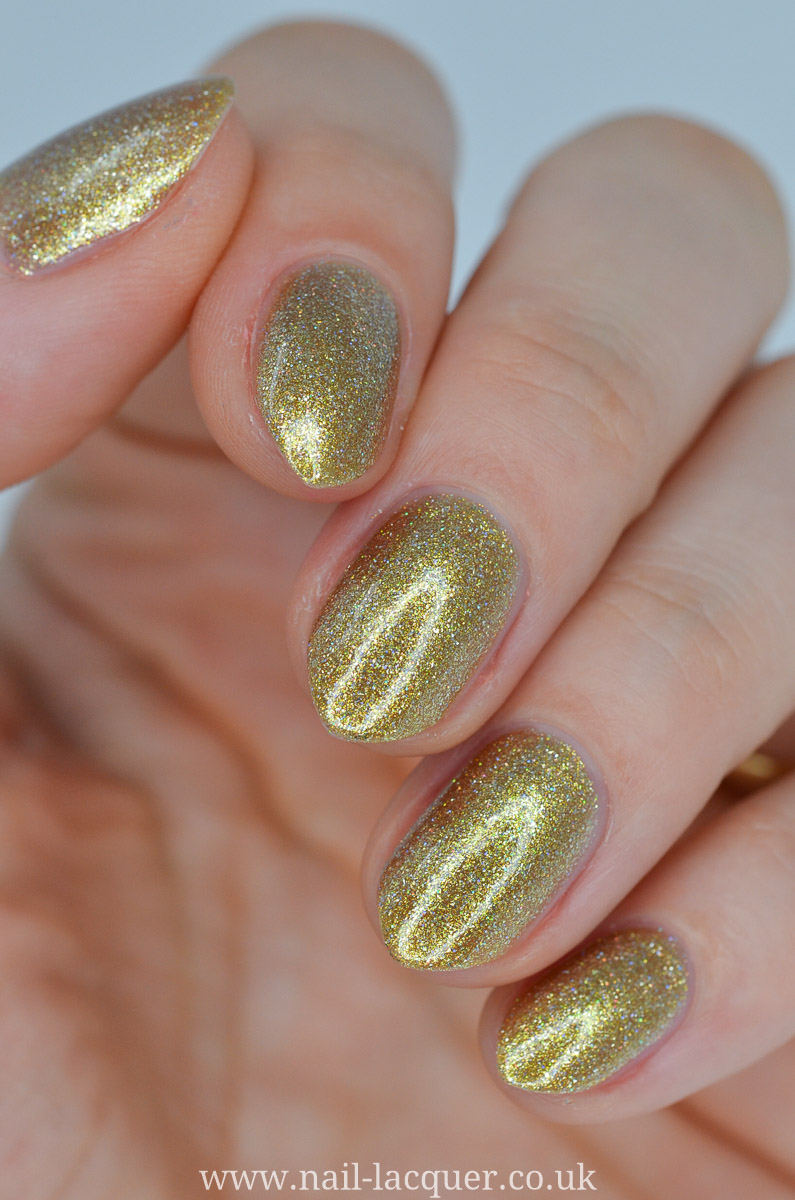 Overall this little glitter beauty gets about 4 out of 5 in my book. Really not bad for a mainstream nail polish.
Thanks for reading! xxx